THANKS FOR JOINING US AT
HIMSS
The HIMSS Global Health Conference & Exhibition is the most influential health information technology event of the year.
GET MORE FROM KOUNT
More live and on-demand events
Webinars
See more webinar resources
TESTIMONIALS
What our customers are saying
Image

"We have been very, very satisfied. Excellent quality, performance, availability and reliability. The support we get from Kount is great."
Kara Mangiere
Risk & Director of eCommerce
Image
"Kount is a one-stop fraud prevention system. You don't have to worry about figuring out what other systems you might need. It does it all. It is definitely worth the investment."
Image
"Kount really is a one-of-a-kind solution. It was really easy to set up. And it's easy to use day-to-day. Reliability-wise, you couldn't do better."
Tom Denig
Director of Risk Operations
Image

"I'm really proud to say that we feel very supported. When we have questions or want to dive into things that we don't know, we get solutions, answers, and action."
Norma Flores
Sr. Customer Care Manager
Image

"Kount has been a great partner. Their combination of tools, service, and people that understand our business makes it easy for us to sleep better at night."
José Andrés Chávez
Anti-Fraud Operations
Image
"Our ability to offer the baseline level of Kount fraud protection at no extra cost helps us win business from competitors. Merchants see it as a big benefit."
John Johansen
Fraud Manager
Previous
Next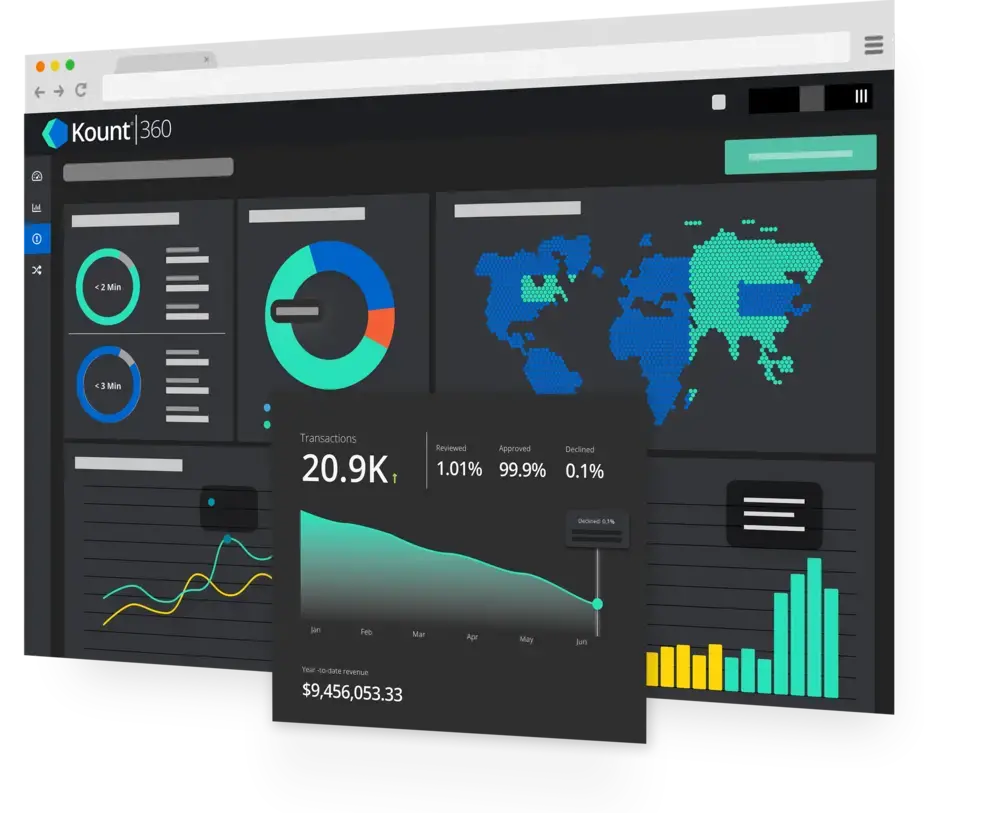 EXPLORE KOUNT
Want to learn more?
Schedule a conversation with our team to find out how to grow your business with more confidence.