Kount Compliance and Information Security
Kount is committed to delivering certainty in every digital interaction. Part of this commitment is ensuring that Kount's systems deliver the highest levels of confidentiality, availability, and integrity. To support this, Kount fosters an empowered culture where employees are encouraged and enabled to do things the right way.
Dedicated Information Security and Compliance Team
Kount employs a dedicated information security team. The team has broad security, governance, and compliance knowledge formed over decades of collective work experience at ecommerce retailers and Fortune 500 companies. You can read more about one of Kount's Security Architects in an article titled, Common Pitfalls of Data Security: Q&A with Brian Poole, regarding his "white hat hacker" experience and information about security vulnerabilities and data protection.

SOC 2, Type II Audit
Kount undergoes an annual SOC 2, Type II Audit by a Licensed Public Accounting Firm covering the trust services principles of Security, Availability, and Confidentiality. SOC 2 audits are intended to meet the needs of a broad range of users that need detailed information and assurance about the controls at a service organization. This is yet another example of the consistent efforts that the company puts forth to demonstrate that it is doing things the right way.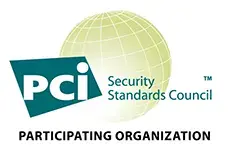 PCI Level 1 Service Provider and Participating Organization
As a PCI level 1 service provider, Kount undergoes an annual audit by an external Qualified Security Assessor to validate its PCI compliance. Kount has successfully demonstrated its compliance through more than a decade of successful PCI audits. Additionally, Kount strives to go beyond the minimum and actively participates in the future of the PCI Data Security Standard as a PCI Participating Organization.

Redundant Data Centers and 24/7 Monitoring
Kount delivers its service from mirrored data centers, each capable of delivering Kount's services to all merchants with industry-leading uptime and availability. Kount's datacenters are monitored 24/7 and are supported by an experienced IT operations team.

GDPR Compliance
As of May 25, 2018, Kount maintains compliance with the General Data Protection Regulation (GDPR) as a data processor. Kount is committed to providing best in class data security and effective options to facilitate the needs of data controllers providing information to Kount. More details about Kount's GDPR compliance can be found here.