AUTHORIZATION OPTIMIZATION WITH KOUNT
How authorization optimization works
We provide the data. You build that data into your authorization process. Together, more orders are approved.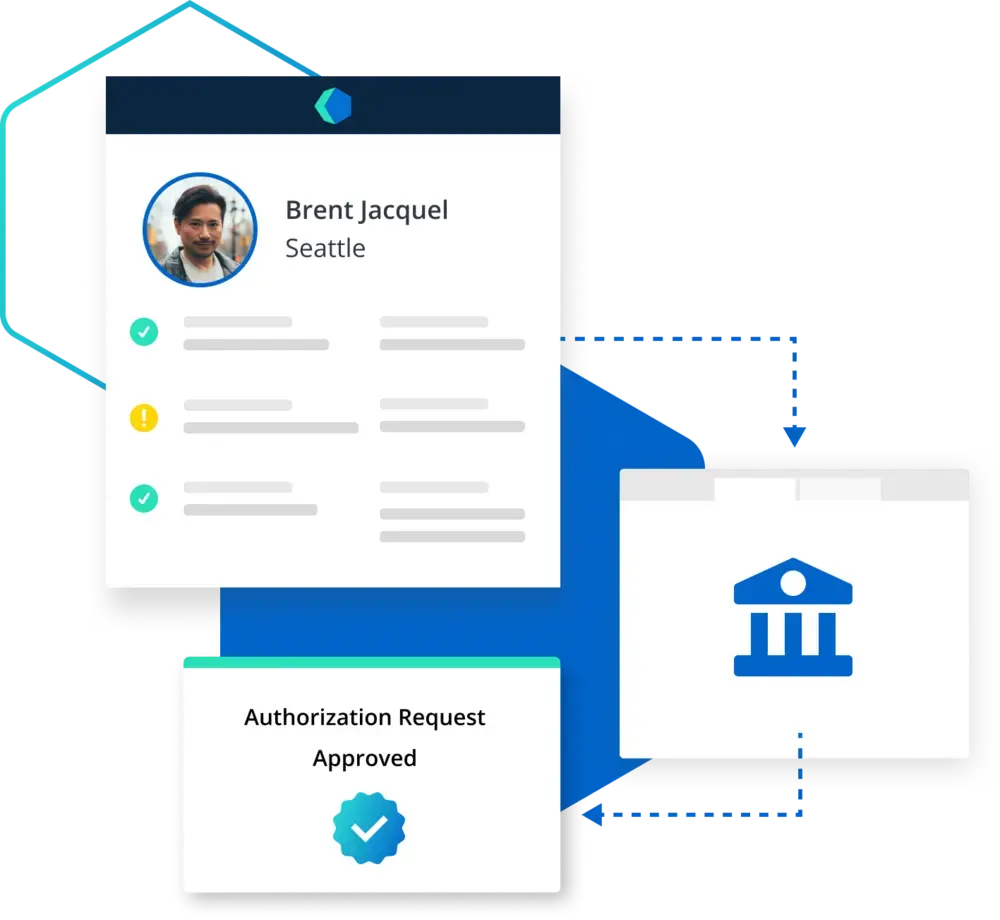 1.
An authorization request is sent to the issuing bank.
When the authorization request is received, the issuing bank consults Kount's database — which provides additional details about the transaction.
2.
A decision is made.
The issuing bank makes a final decision to approve or decline the payment. With greater insights, the bank can approve more transactions with less risk. 
3.
Approval rates increase.
The more transaction details issuing banks have, the more informed their decisions are. In turn, more orders get approved and fewer false positives happen.
WHY AUTHORIZATION OPTIMIZATION MATTERS
Benefits you can't afford to miss
Does your current authorization process only check for the basics like an expired card and the account balance? See what happens if you just meet the bare minimum for payment processing.
WITHOUT optimization
Make hunches and guesses
Decline legitimate customers
Risk fraudulent transactions
Frustrate good customers
Needlessly sacrifice revenue
WITH optimization
Trust data-driven decisions
Increase authorization rates
Safely decrease chargeback rates
Improve customer satisfaction
Boost your bottom line
WHAT MAKES KOUNT SPECIAL
Added value achieves better results
Why choose Kount to improve authorization rates? Here's what sets us apart.
Merchant network
Thousands of merchants use Kount to manage risks associated with digital payments. A large network means stronger data and more accurate risk assessments.
Issuer relationships
As part of the Equifax family, Kount has an established connection with dozens of notable issuing banks — which makes better authorizations easier to achieve.
Real-time data
Kount's data works in real time, so accurate decisions are  made within milliseconds. You won't experience delays that can harm the authorization process.
Robust technology
Kount technology uses multiple machine learning models to filter and interpret data — thus providing the most accurate results possible. 
TESTIMONIALS
What our clients are saying
"Very impressed with functionality and use. Would highly recommend to another company!"
Mari V.
Customer Service Agent
"Everyone should be using Kount. Excellent. Could not be happier!"
"Kount has been a godsend for our business. I can't imagine life without it."
GET STARTED TODAY
Increase approval rates with authorization optimization
Thousands of companies from all over the world use Kount for trust and safety. Will you be next? Sign up for a demo today, and see what it's like to have confidence in every interaction.