GET MORE FROM KOUNT
Kount Resources
The Kount resources library has everything you need to know about trust and safety. From blog articles and webinars to partnership opportunities and careers, find it all here.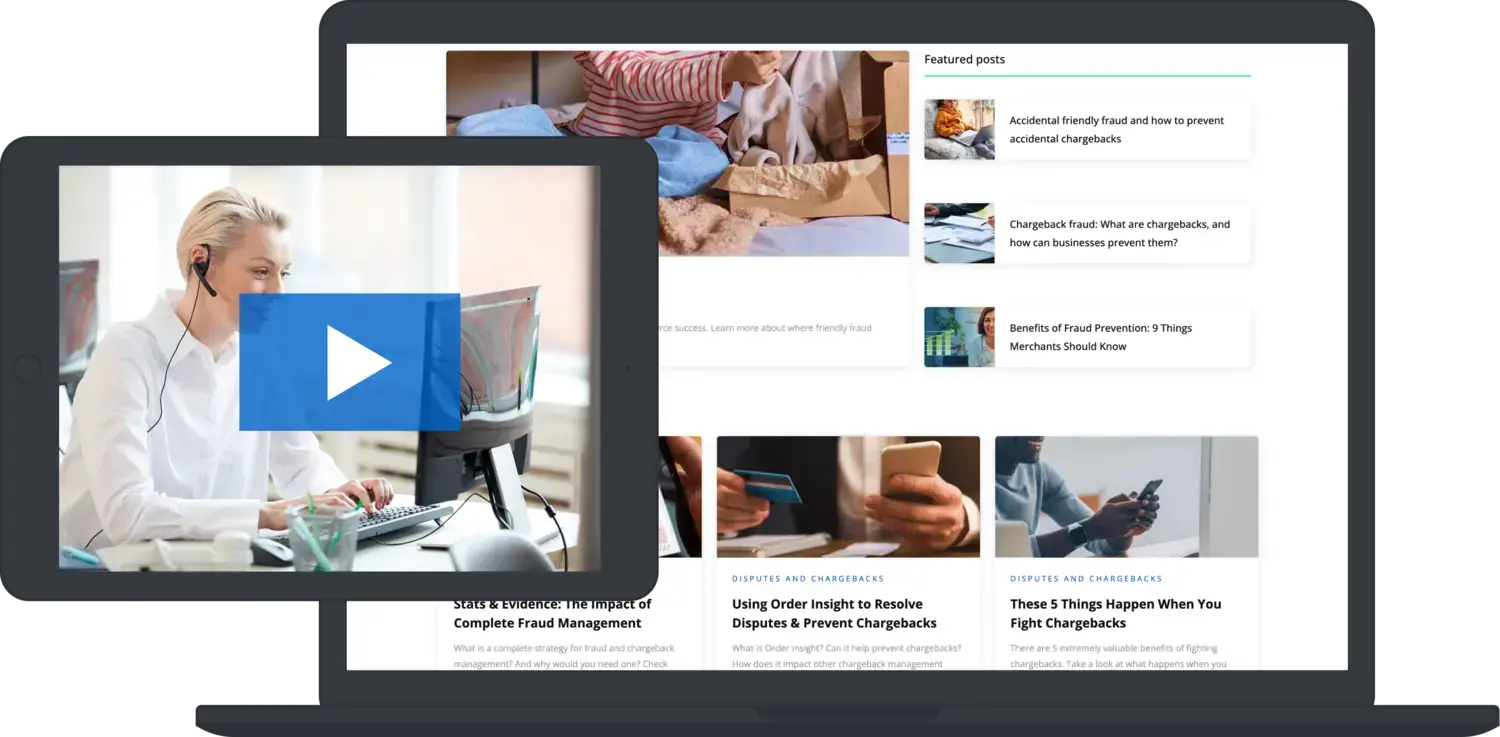 STAY INFORMED
Educational Resources
View the latest content on trust and safety technology, fraud news, industry reports, and client testimonials.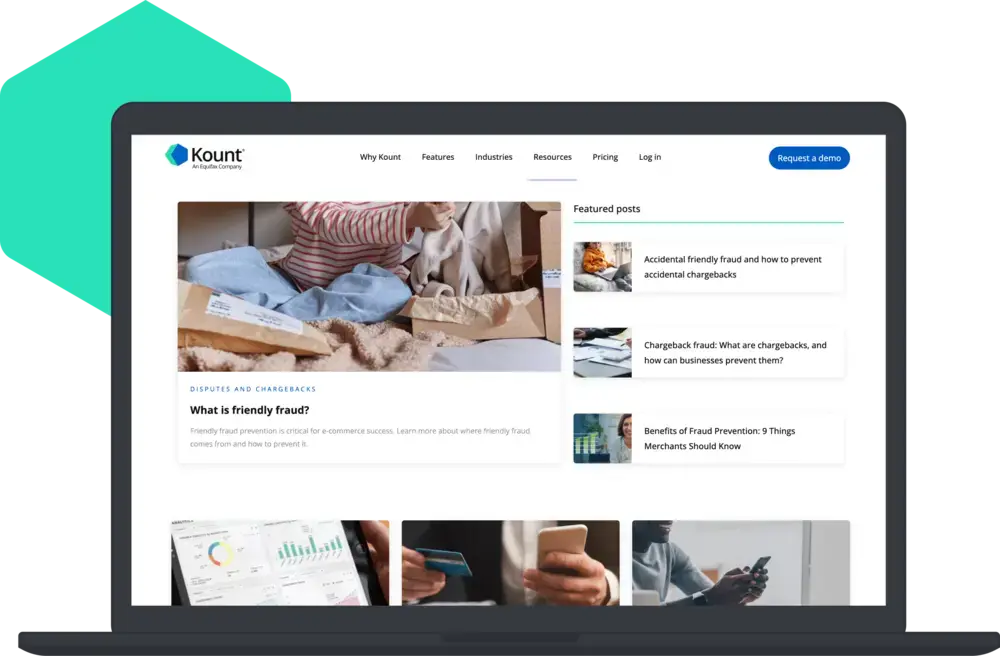 Blog
Read helpful tips, industry insights, and educational articles that can help you create the most effective risk management strategy.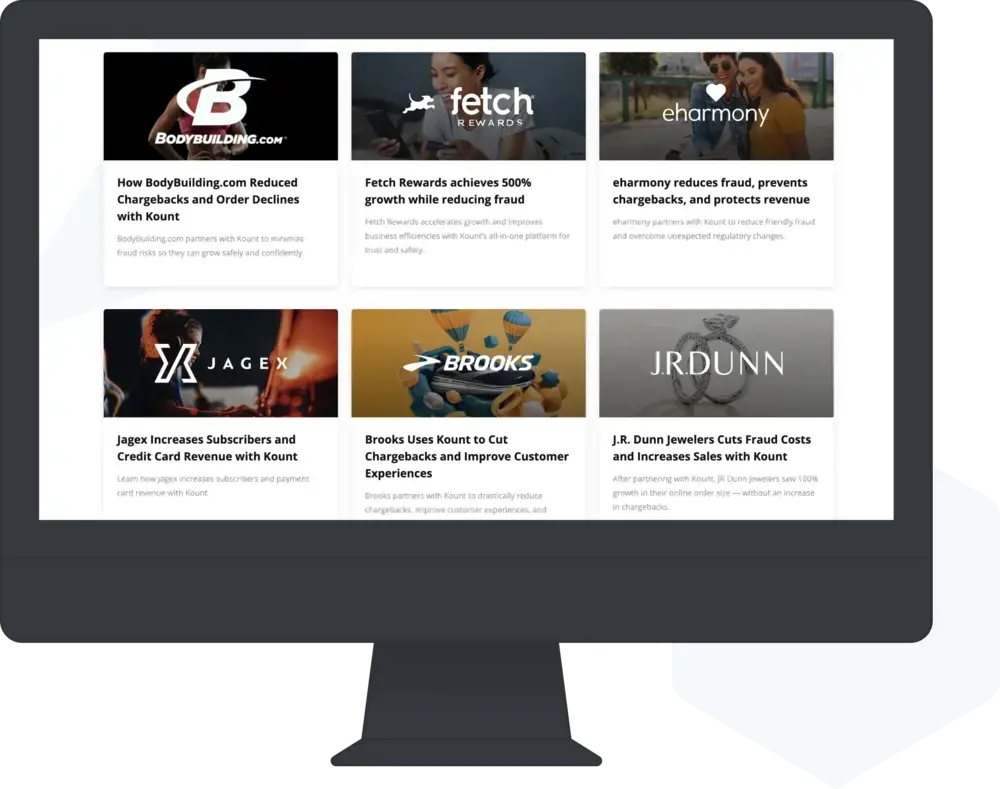 Case Studies
Find out how brands from all over the world use Kount to prevent fraud and grow confidently.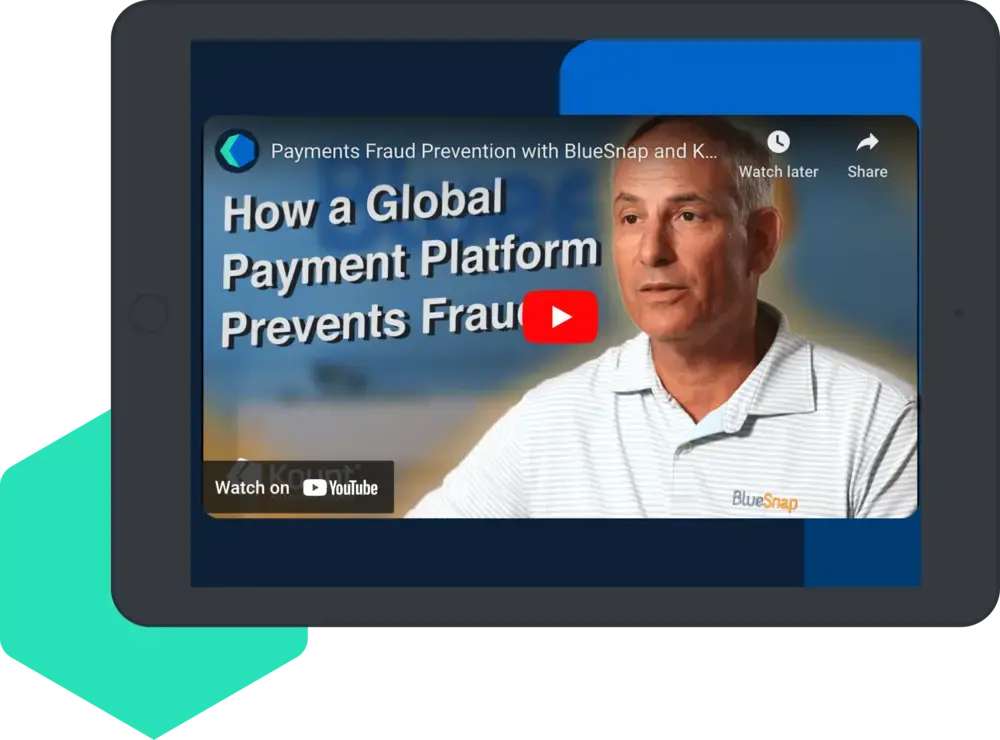 Videos, reports, guides, and news
Watch client testimonials, read vendor reports and industry guides, and keep up-to-date on Kount news.
ANALYST REPORTS
Get the latest from the industry analysts
GET HELP
User resources
Are you a current client or partner with Kount? Find everything you need here — FAQs about our technology, access to developer tools, and updates on our products.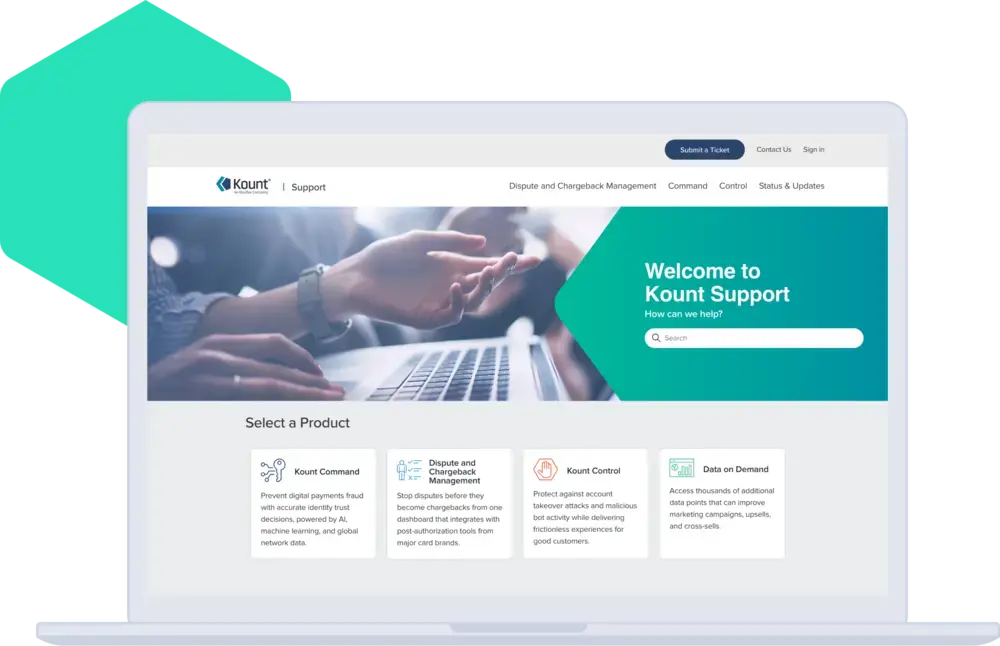 Support
Find answers to common questions about Kount's technology, solutions, and outcomes.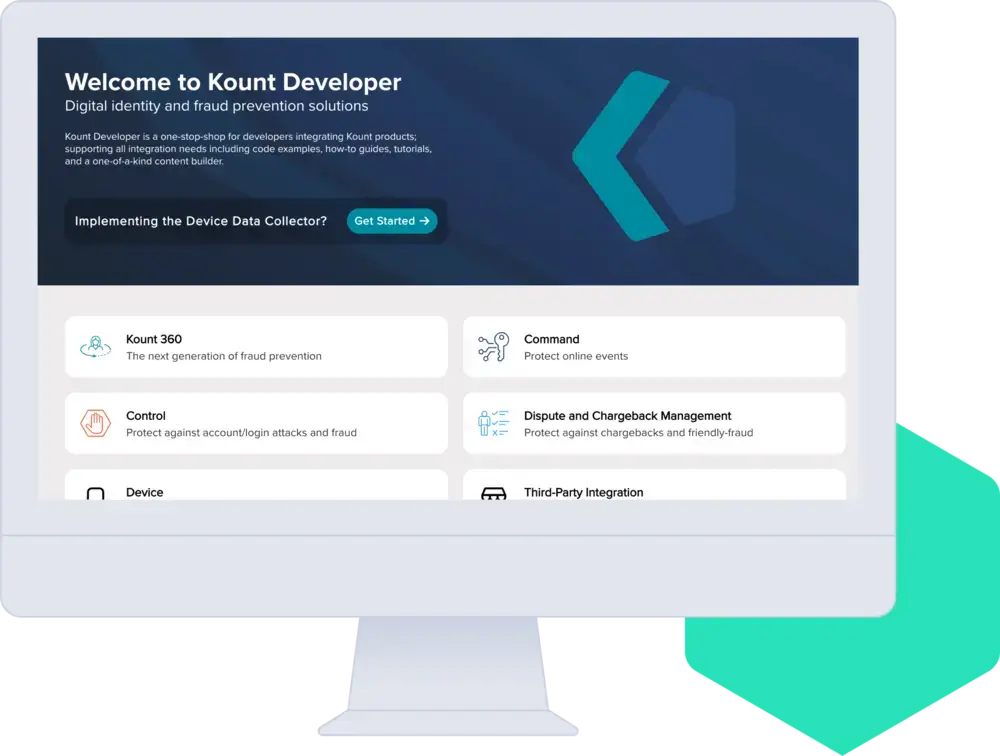 Developer tools
Leverage Kount's APIs and read about new technology from our engineering team. 
LEARN ABOUT US
Meet the team
Find out who we are and why we do what we do.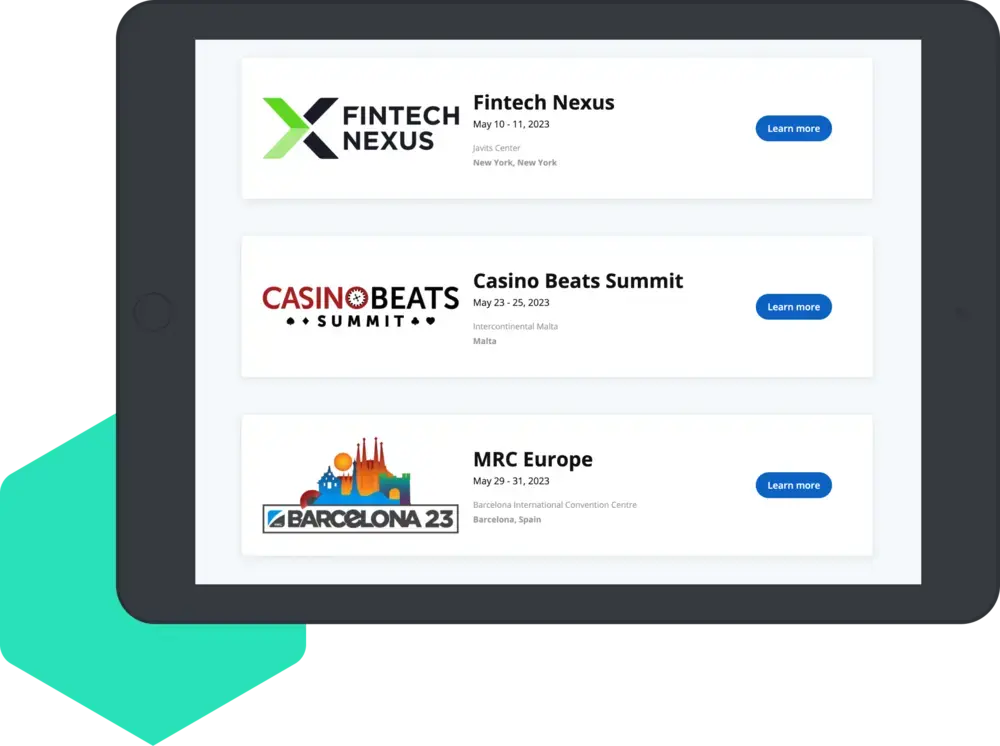 Live events
Schedule a one-on-one meeting with the Kount team at an upcoming trade show. Or join our experts online for a webinar.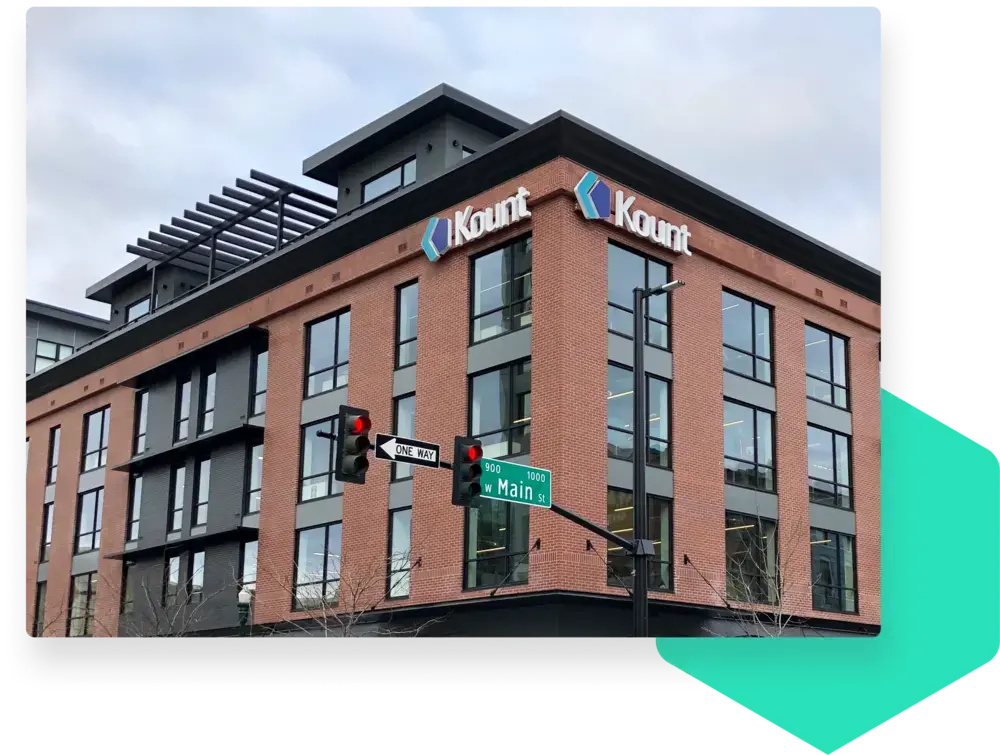 About Kount
Learn why we created Kount, and discover what drives us to innovate every day.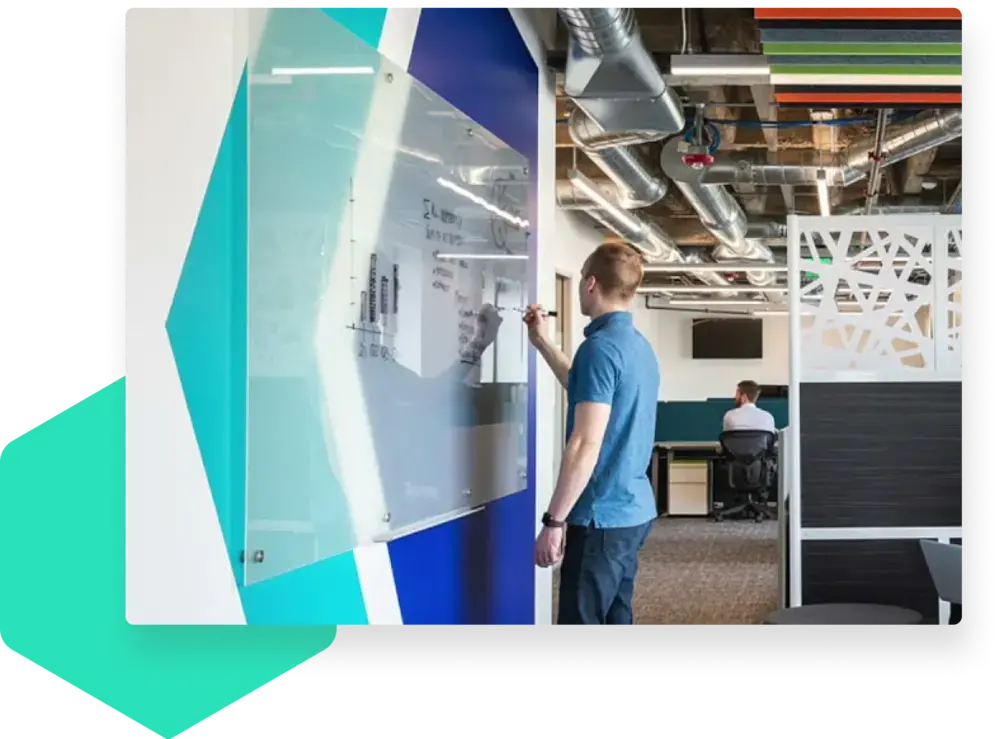 Careers
View open positions and learn about the perks of working for Kount. 
WORK WITH US
Partners
Become a partner with Kount and experience the benefits of a complete trust and safety solution.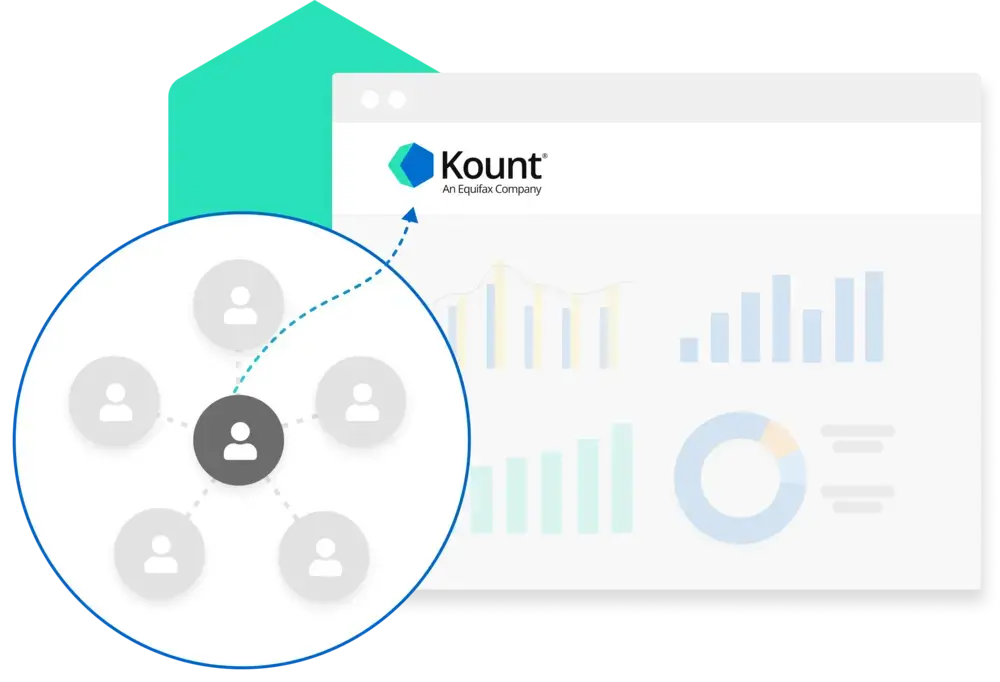 Partner program
Check out the unique partnership opportunities available through Kount. Help drive change in the industry and create a new revenue stream for your business.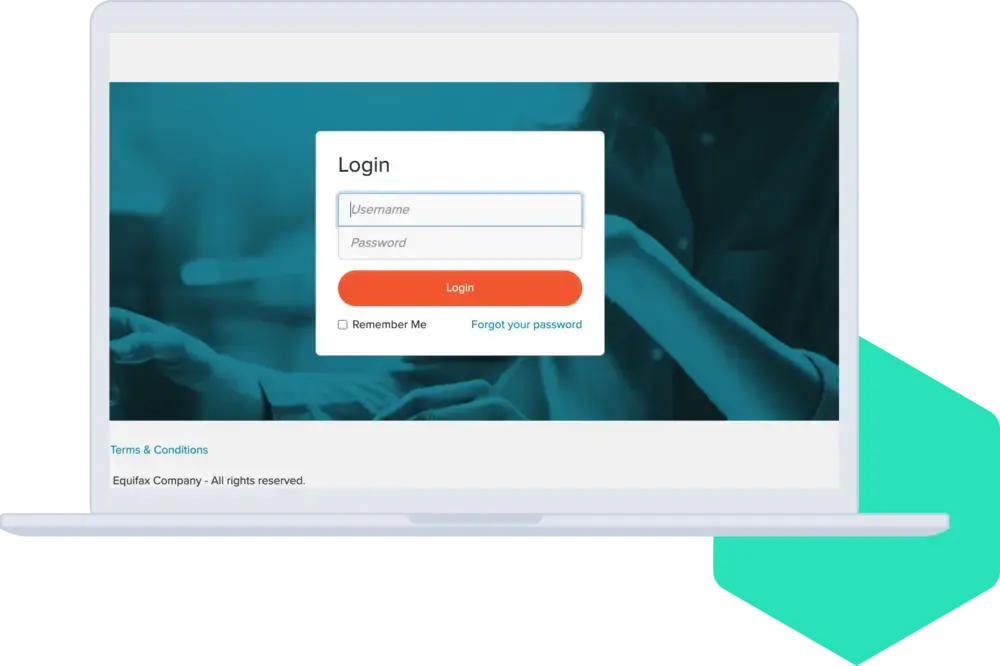 Partner portal login
Log into our partner portal to access everything you'll need to manage your Kount partnership
EXPLORE KOUNT
Want to learn more?
Schedule a conversation with our team to find out how to grow your business with more confidence.
---
Image