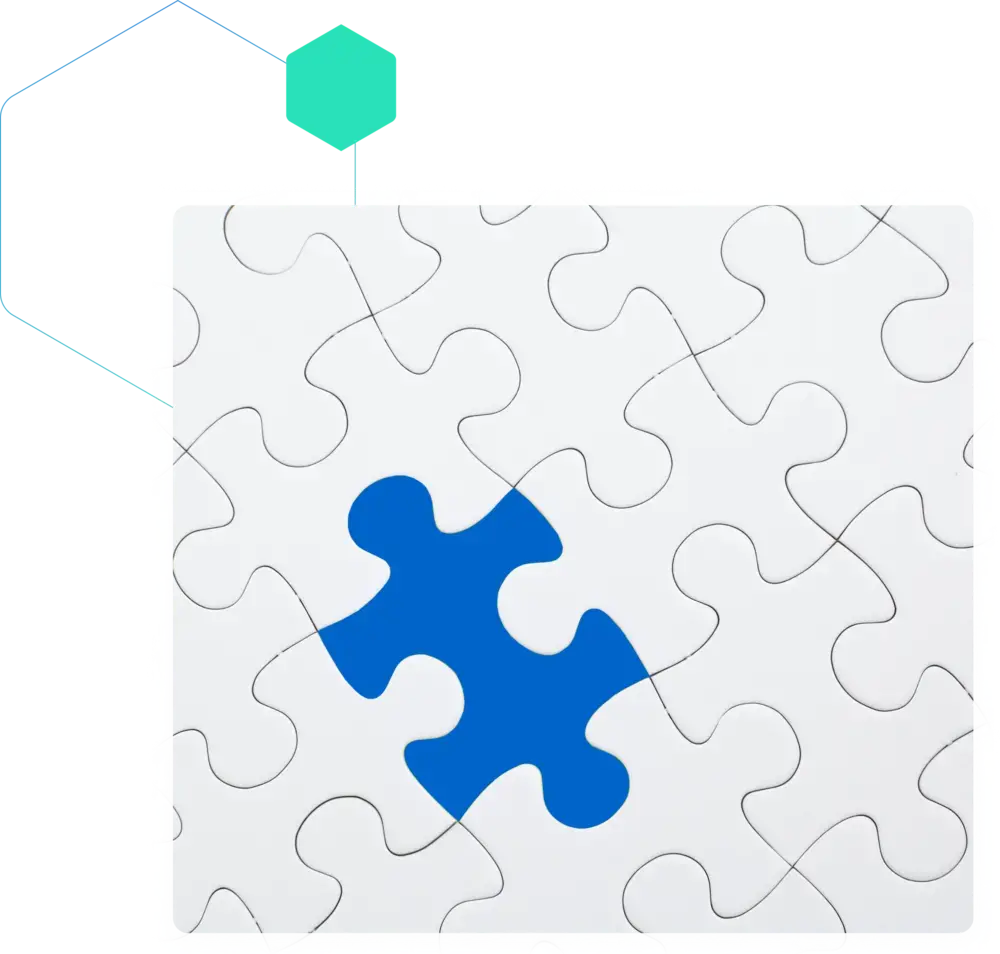 CUSTOM & UNIQUE
A payment plan that's a perfect fit.
At Kount, we value open, honest, and fearless communication. We want to provide transparent answers to all our clients' questions. But some questions aren't so easy to answer. One tricky topic is, "How much does it cost?"
As we all know, there's very little about risk management that's simple and straightforward. But we do our best to make pricing discussions and invoicing as simple as possible. And that starts with a pricing plan that's just as unique as your business.
BUILD A PRICING PLAN
Factors that influence cost
Kount's pricing is influenced by several different factors.
Customized strategy
Our team of experts can help you pick the most relevant solutions and put together a strategy that's just right for your business. You won't pay for anything you don't need. 
Per-interaction pricing
Our solutions are generally billed on a per-interaction basis. For example, every new account that's screened or every chargeback that's fought. 
Bundle and save
The best results come from multiple layers of protection. But paying for multiple solutions can get expensive. That's why we offer discounts — the more solutions you use, the better the deal. 
ESTIMATES
What to expect
The price of a quality trust and safety strategy can vary widely based on several different variables — just like the price of a car. The unique combination of features — like leather seats and a navigation system or keyless entry and a third row of seating — can drive the price up or down.
Therefore, it's difficult to quote individual components of a trust and safety strategy. But we do want to give you an idea of what to expect.
shopping_cart Essentials
$0.07 per transaction
No-code integration
No complicated contracts or long-term commitments
No monthly minimums
Fraud response delivered directly in the marketplace
Automation with market-leading AI and ML
*Available for select ecommerce marketplaces
verified Advanced
Starting at $1,000 month
Full solution for pre-auth payment risk
Complete customization
Unlimited users + training
Standard integration and onboarding support
Standard account support
business Enterprise
Contact us for pricing
Full solution for pre-auth payment risk
Complete customization
Unlimited users + training
Advanced integration and onboarding support
Advanced account support with dedicated manager, consultations, personalized suggestions, and more
Preferential pricing with volume discounts
tips_and_updates Custom
Contact us for pricing
Custom solution to cover your unique business needs (pick from identity verification, account protection, pre-auth payment risk, chargeback management, and much more)
Expert advice to create and manage your personalized strategy
Flexible integration and onboarding options
Feature-based pricing
BUDGET FRIENDLY
Ways to save
How do we determine the price of your trust and safety plan? There are several things that can drive the cost up or down. 
Variables that might increase price
Low processing volume
Only a couple solutions
Extensive integration work
High-risk business classification
Variables that might decrease price
High processing volume
Several solutions
Standard or no integration work
Traditional business classification
TESTIMONIALS
What our clients are saying
"Kount is really worth the price. It's more than paying for itself."
Nick Wallpe
Director of Customer Service
"The cost per transaction is very low, when you compare it to the cost of a chargeback. This software has helped save us hundreds of thousands of dollars."
"Considering all the losses we've eliminated, Kount is absolutely a great value."
"Kount does it all. It is definitely worth the investment."
Request a quote from our team
GUARANTEE
Our pricing promise
While we can't give standardized pricing plans, there are some things we can promise. 
What We Offer
Transparent pricing
No hidden fees
Unlimited user accounts
Multiple payment options
Flexible invoice scheduling
Schedule a call with our team today. Once we know more about your business, we can offer a personalized quote for the best revenue protection with the highest ROI.