KOUNT'S MACHINE LEARNING
How machine learning works
Machine learning is the science of programming computers to access, analyze, and learn from data. Kount uses machine learning to make accurate decisions with the greatest efficiency possible.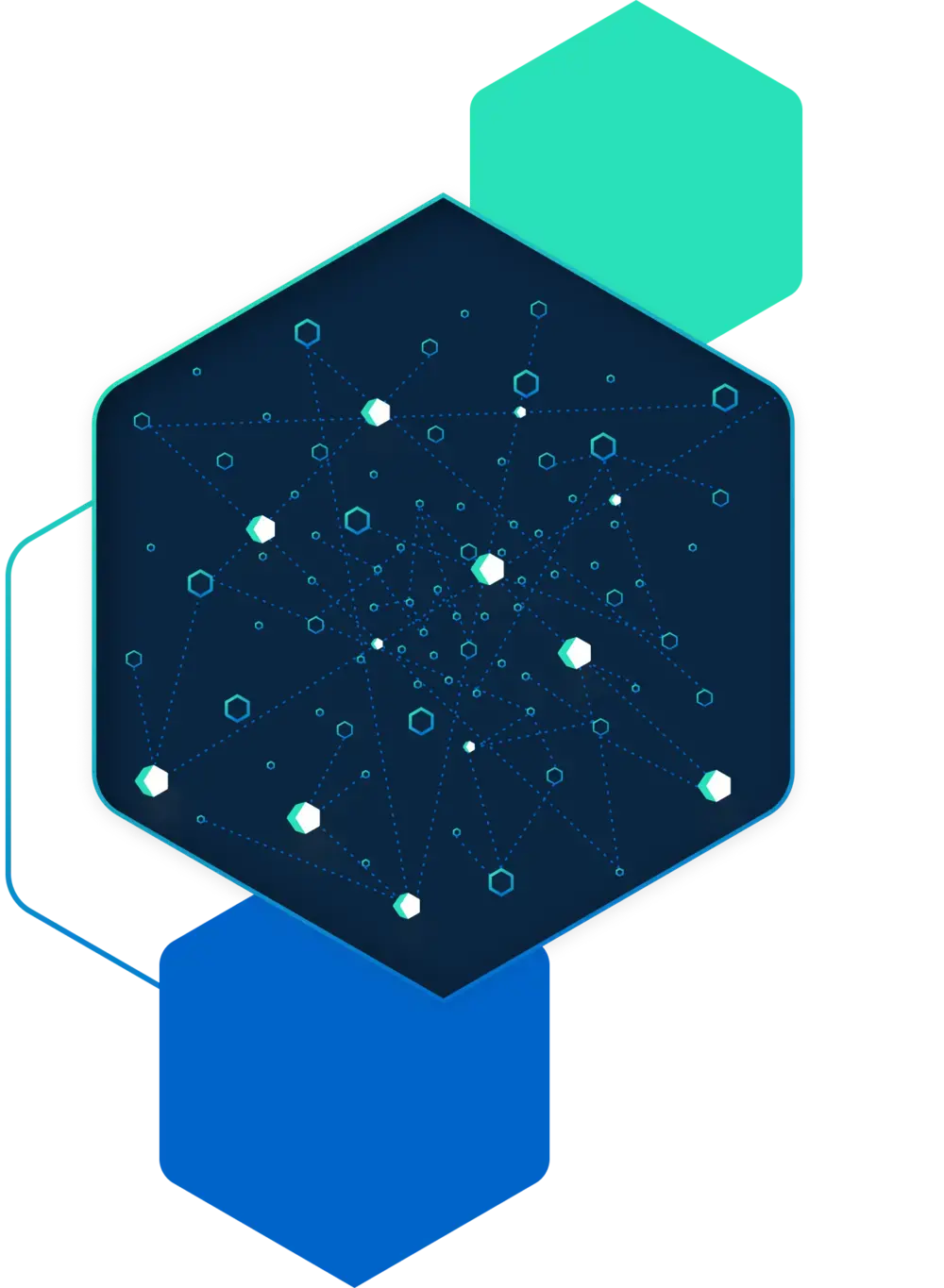 1.
An interaction is detected.
A user begins to interact with your brand — anything from accessing an account, requesting a loan, or buying a product from an online store.
2.
Data is collected.
The technology gathers insights about the user such as location, propensity to spend, device in use, and more.
3.
Data is analyzed.
Each interaction is analyzed with two different types of machine learning, consulting billions of data points stored in our global database.
4.
Safety is calculated.
The technology determines how risky the interaction is and the level of trust.
5.
Policies are consulted.
The technology analyzes established business policies to determine your acceptable risk thresholds.
6.
A decision is made.
The interaction is either approved, declined, or reviewed based on your preferences.
7.
The database is updated.
Event outcomes are recorded so the technology learns from each interaction and decision accuracy consistently improves over time.
What makes Kount different
Other service providers boast of machine learning, but they only incorporate the most basic capabilities — supervised machine learning. Kount is different. We've found a way to complete the difficult process of anonymizing data to also offer unsupervised machine learning.
Supervised Machine Learning
Supervised machine learning looks at a user's past actions. A history of bad behavior — such as filing chargebacks, requesting refunds, or defaulting on loans — can erode trust.
Unsupervised Machine Learning
Unsupervised machine learning looks at the user's current attributes. Understanding characteristics like types of devices or number of email addresses can help gauge potential risk.
WHY MACHINE LEARNING MATTERS
Unique features deliver
needed benefits
What could machine learning do for your business?
Efficiency
Reduces labor-intensive, time-consuming manual processes.
Accuracy
Makes accurate decisions without the risk of human error.
Availability
Offers never-ending protection — even when employees are out of office.
Objectivity
Acts on facts, not subjective biases, assumptions, or opinions.
Perceptibility
Detects patterns and trends unidentified by the human eye.
Consistency
Learns from every interaction so outcomes are always improving.
Reactivity
Analyzes data in real time and reacts with instantaneous decisions.
Adaptability
Applies to any industry and accommodates customization requests.
WHAT MAKES KOUNT SPECIAL
Added value achieves better results
Not all machine learning is the same. Here's what sets Kount apart from any other technology.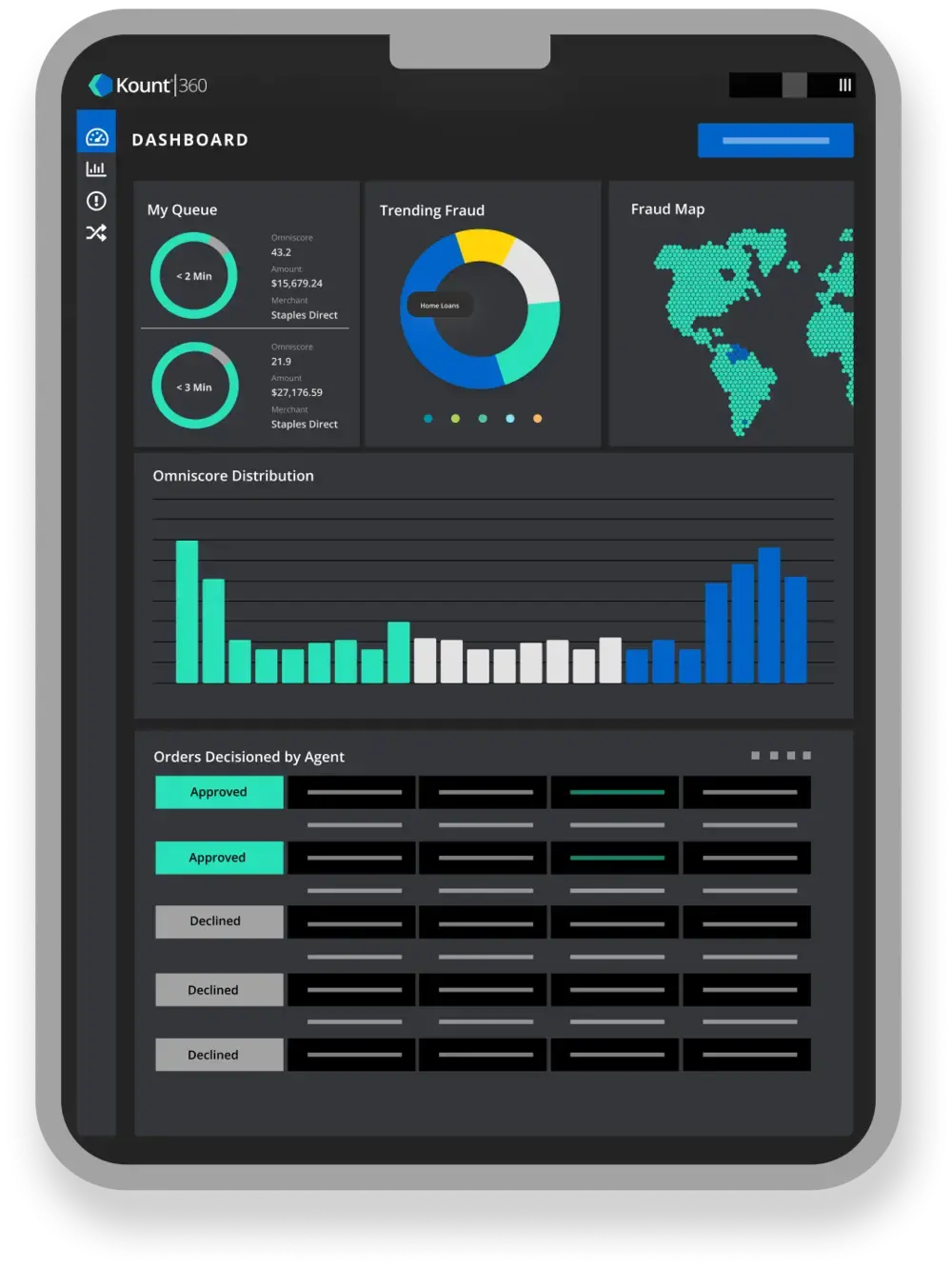 Multiple types
Kount is the only service provider on the market today to use two forms of machine learning fraud detection—supervised and unsupervised. Because the more advanced the technology, the better your results.
Reliable uptime
We pride ourselves on having the most dependable technology in the industry. With Kount, you don't have to worry about the technology crashing at a pivotal moment. We're available and reliable.
Extensive data
The quality of data that feeds our machine learning is unmatched. We have a decade-longer history, farther global reach, and billions more interactinos than any other strategy.
Transparent Decisions
We give a clear explanation for why and how decisions are made. This gives your team complete transparency and better insights for future policy adjustments.
Our technology by the numbers
TESTIMONIALS
What our clients are saying
"Kount really is a one-of-a-kind solution. It was really easy to set up. And it's easy to use day-to-day. Reliability-wise, you couldn't do better."
Tom Denig
Director of Risk Operations
"Kount has made my life infinitely easier. I'm back to doing my job instead of spending my entire work week battling fraud."
Christine Barnum
Controller
"We have significantly cut down on manual reviews and are able to make quicker decisions."
Frances D.
Fraud Detection Coordinator
"Kount rocks! There is no more guessing — orders are diligently screened and processed confidently."
Anne P.
Sr. Sales Support Analyst
"Awesome system. I use it mostly everyday and it makes my job a lot easier. It's very easy to use."
Brett D.
Customer Service Representative
"With Kount's technology and expertise on our side, we feel we can confidently move into new and exciting markets."
Schedule a demo
Fill in the form below and we'll get you a personalized demo scheduled as soon as possible.
GET STARTED TODAY
Upgrade to accurate and efficient decision making
Thousands of companies from all over the world use Kount's advanced technology for trust and safety. Will you be next? Sign up for a demo today, and see what it's like to have confidence in every interaction.
---