EFFICIENT & ACCURATE
Customer due diligence with analyst reviews
Looking for a way to improve the efficiency of your customer due diligence workflow? Let Kount help. Take advantage of our industry-leading technology and decades of experience to achieve the best results possible with the least amount of effort.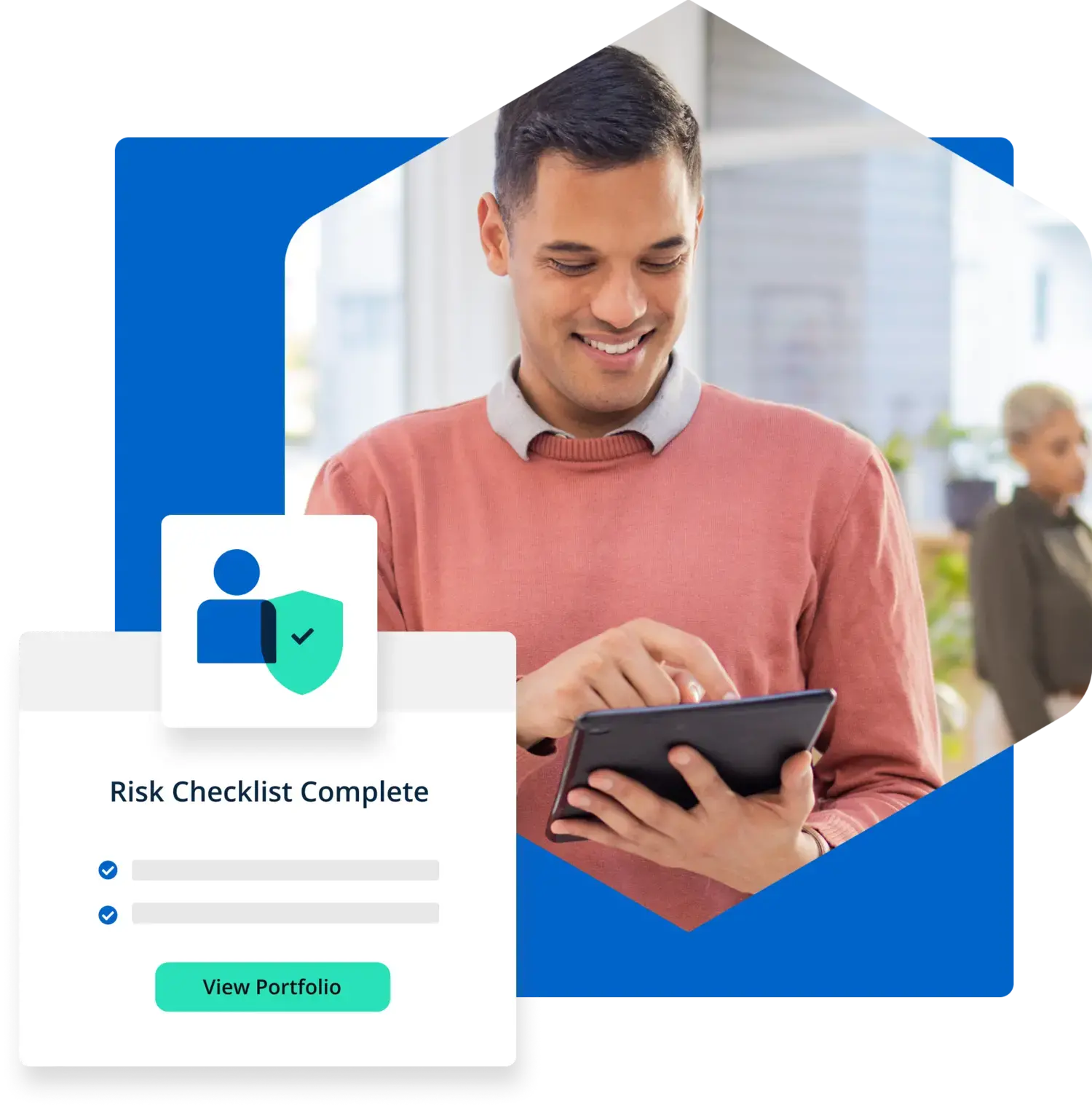 ANALYST REVIEWS AT KOUNT
How customer due diligence works
Customer due diligence requirements often include time-consuming, labor-intensive tasks. But with Kount, analyzing risk is an efficient, accurate process. 
1.
Portfolio is created.
An initial watchlist screening is conducted during the Kount onboarding process. Customer risk profiles are added to a secure portfolio. 
2.
Policies are set.
Your account manager helps you create customized business policies related to monetary risk, severity of the financial crimes, know your customer (KYC) expectations, and more.  
3.
Data is monitored.
Your portfolio is constantly monitoring for changes to sanction lists, anti-money laundering (AML) reports, negative news, and politically exposed persons (PEPs) databases.
4.
Matches are reviewed.
All system-generated matches are reviewed by a dedicated Kount compliance analyst. Matches are checked for accuracy, currency, relevancy, and completeness. 
5.
Alerts are issued.
Policies are consulted for risk thresholds, and alerts are issued for applicable matches. Alerts contain easy-to-understand customer information that furthers the review process. 
LEVEL ONE ANALYST REVIEW
Reduce costs and improve results with professional reviews
Kount enables you to outsource one of the steps in your customer due diligence checklist. Let our expert analysts review potential alerts before your team gets involved. 
Reduce labor costs
Reduce false positives
Increase efficiency
Increase accuracy
Fluent in several languages
WHY ANALYST REVIEWS MATTERS
Benefits you can't afford to miss
Regulatory reporting and compliance is a must. But who will analyze outcomes? Your overtaxed in-house employees? Or a team of dedicated professionals? 
IN-HOUSE reviews
Expensive
Labor-intensive
False positives
OUTSOURCED reviews
Cost-effective
Efficient
Accurate analysis
WHAT MAKES KOUNT SPECIAL
Added value achieves better results
Why use Kount for regulatory reporting and analyst reviews? Here's what sets us apart.
Accurate decisions
The customer due diligence process at Kount incorporates more data than any other strategy, and our team has extensive experience with advanced search logic. Combined, these characteristics result in better insights, improved decision accuracy, and fewer false positives. 
Customizable policies
You won't find any one-size-fits-all solutions at Kount. Because your risk management strategy should be just as unique as your business. We'll help you establish policies that perfectly fit your business's needs and goals. 
Continuous monitoring
Kount doesn't have set-it-and-forget-it strategies. We have constant, ongoing monitoring so you are always protected. Our real-time technology is followed by prompt analyst reviews so risk is quickly detected and resolved. 
TESTIMONIALS
What our clients are saying
"Implementing the Kount fraud solution was very simple. And achieving these great results in such a short time has exceeded our expectations."
"Not only has Kount thwarted scammers from ransacking my site, they do so while I sleep. Which means no more manual reviews! I'm saving time which ultimately saves me money."
Steve J.
Small Business Owner
"Implementing the Kount fraud solution was very simple. And achieving these great results in such a short time has exceeded our expectations."
"The support of the Kount staff is above and beyond. They are dedicated to their clients and always available to help navigate more complicated fraud problems."
GET STARTED TODAY
Experience enhanced due diligence with analyst reviews
Thousands of companies from all over the world use Kount for a complete trust and safety strategy. Will you be next? Sign up for a demo today, and see what it's like to have confidence in every interaction.