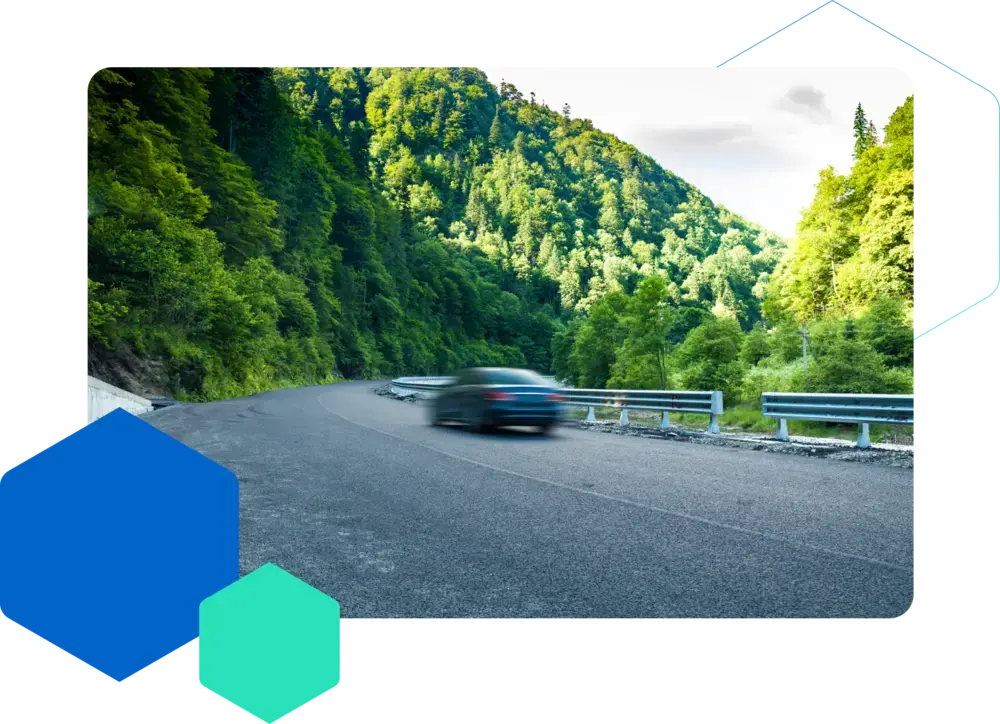 BUSINESS CHALLENGE
Fraudulent bookings and car theft.
You have valuable assets. And fraudsters often take advantage of that by using fake driver's licenses, synthetic identification, or stolen payment cards to rent automobiles and never return them. It can be nearly impossible to recover those goods once they're gone.
SOLUTION
Complete protection. No matter the risk.
You need safeguards in place at every step of the rental process — from account opening to rental pick up. And our solution covers it all.
Pre-booking
When a customer opens a new account online, our technology verifies the customer's identity by comparing provided data — such as phone number, email, and address — to data in Kount's network.
Rental pickup
When a customer books a rental, the solution verifies the customer's identity by scanning the drivers license to detect a fake. The technology also evaluates payment cards for risk of fraud.
WHAT KOUNT DOES
Complete protection. No matter the risk.
Kount offers a complete trust and safety strategy that delivers confidence in every interaction. 
Convert more customers
Increase your marketing and advertising initiatives without increasing the risk of promo abuse. Easily convert prospects to rental customers. 
Expand your business
Use Kount data to safely expand into new markets. Proactively address region-specific threats with geographic insights.
Reduce friction
Use data to determine the best way to authenticate users — such as multi-factor or passive authentication. Safely reduce friction to create a more satisfying customer experience. 
Offer flexible payment options
Provide multiple payment options with secure solutions for both "pay now" and "pay later". Protect both desktop and mobile app rentals. 
Stop fraudulent bookings
Detect and block suspicious behaviors to reduce the risk of fraudulent rentals. Save money, reduce theft, and protect your brand's reputation.  
Increase data transparency
Access a user dashboard with complete insights into your business. Discover trends and use those insights to make better decisions.
Pick the protections you need the most and we'll put together a strategy that's just right for your business. Schedule a call with our team today to learn more.
RESULTS AT A GLANCE
What Kount can do for you
Kount is trust and safety technology that helps auto rental companies like yours grow safely and confidently.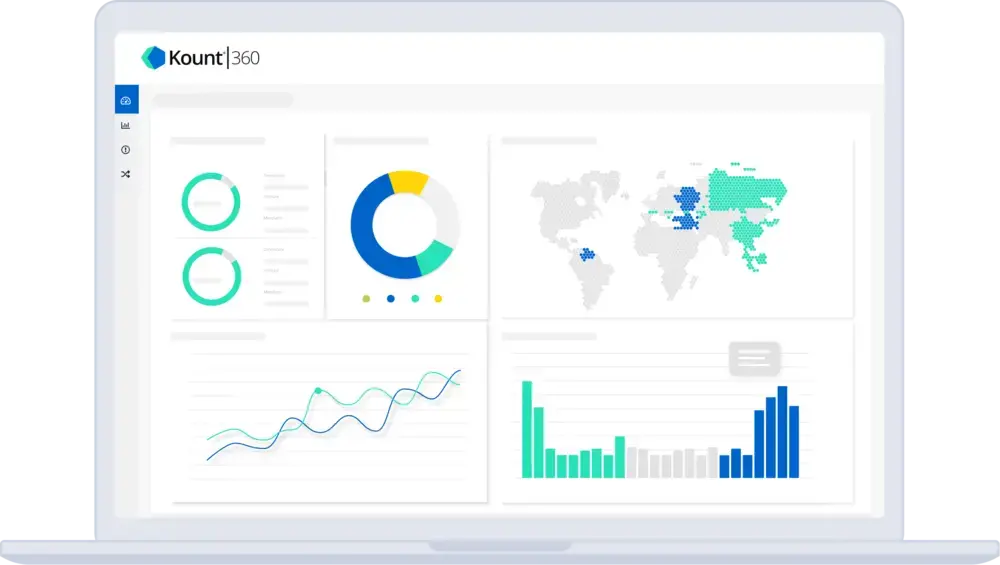 Any product offering. Same great protection.
Traditional car rentals
RV rentals
Direct in-city rentals
E-vehicle sharing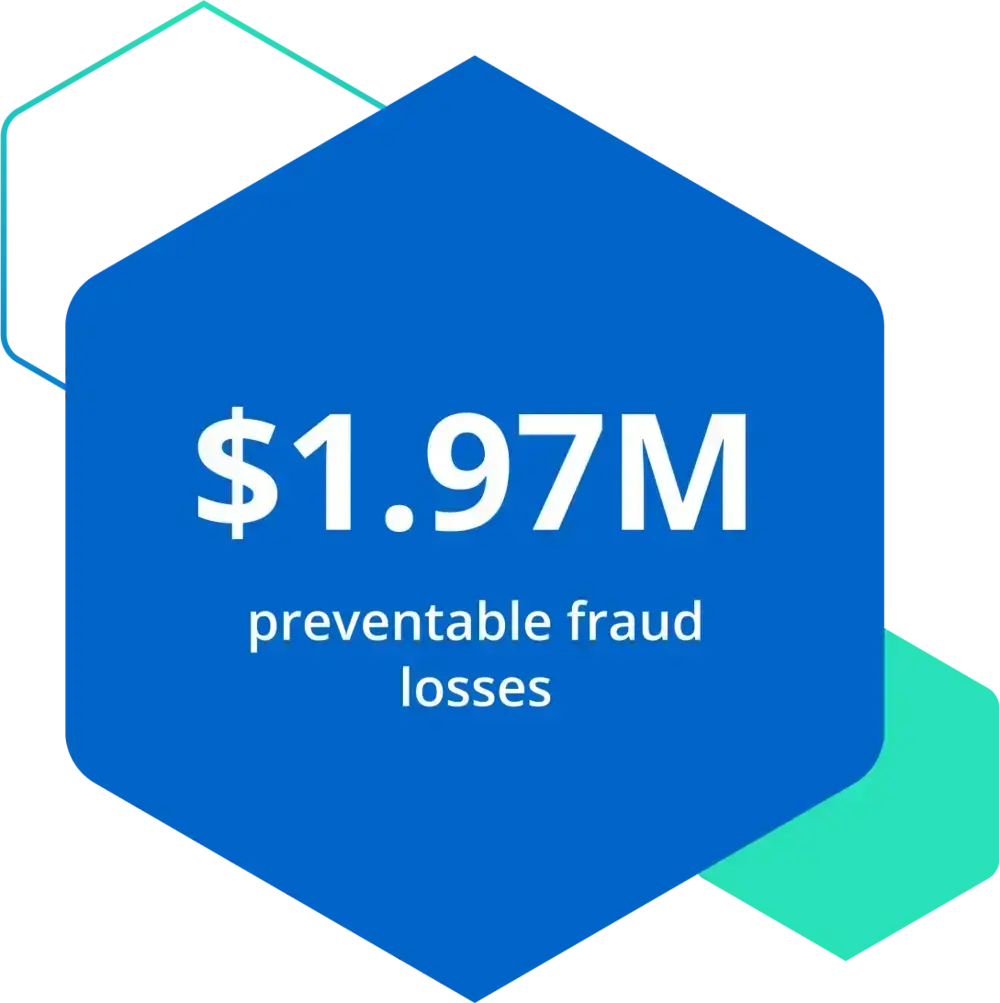 Kount helps car rental company identify fraud
Kount helped one of the industry's most notable car rental companies identify sources of fraud and potential risks.
47% of customers making fraudulent rentals had no credit history
21% of customers making fraudulent rentals had no property ownership
15% of rentals were the result of suspected identity theft
15% of rental reservations had discrepancies in phone or email data
50% of rental reservations didn't involve a driver's licenses check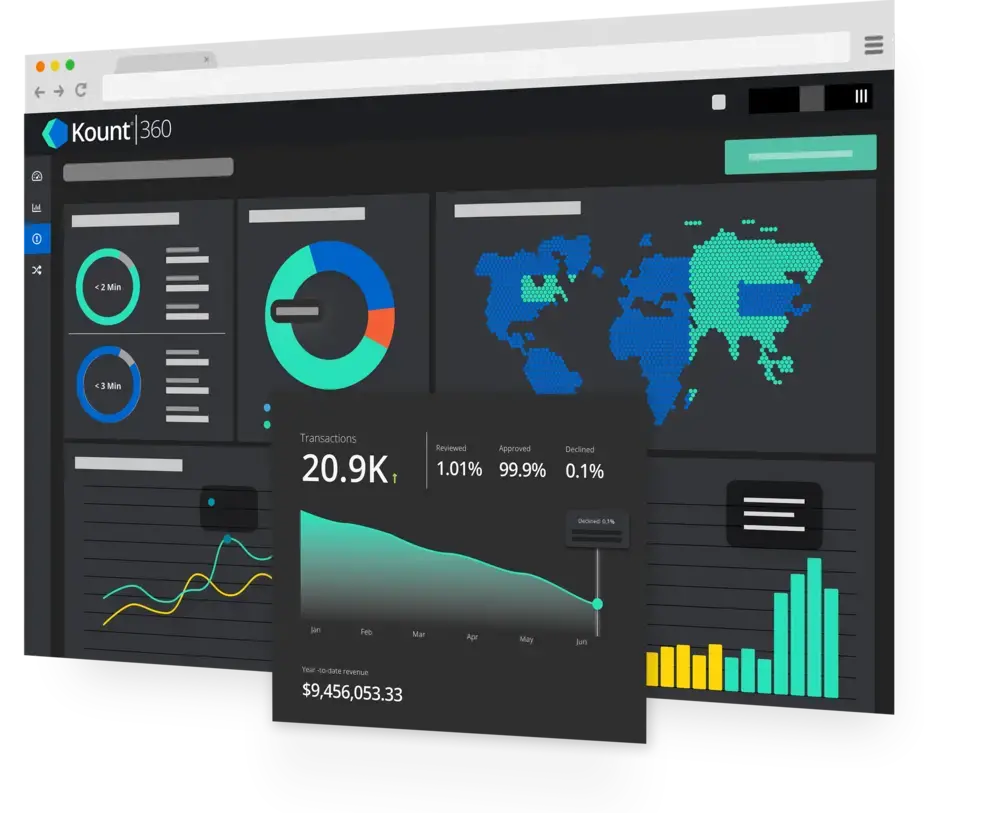 GET STARTED TODAY
See how trust and safety solutions from Kount can protect you from theft and fraud.