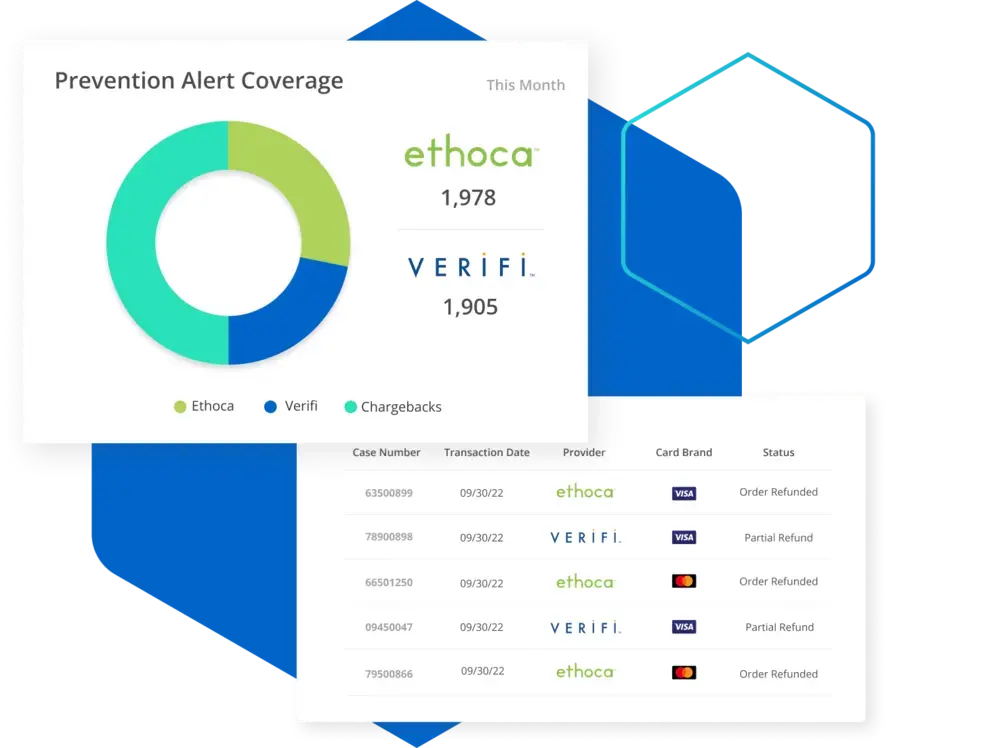 WHAT'S AVAILABLE
Everything you need. All in one place.
Kount has partnered with industry leaders to combine multiple prevention alert services into one easy-to-use platform. Because the more layers of protection, the more chargebacks you'll stop. 
Kount is a preferred reseller for both prevention alert vendors.
Image

PREVENTION ALERTS WITH KOUNT
How do prevention alerts work?
With chargeback prevention alerts, you'll receive advance notice when a transaction has been disputed. You can use the extra time to review the situation and see if there is a way to resolve the issue — such as refunding the transaction.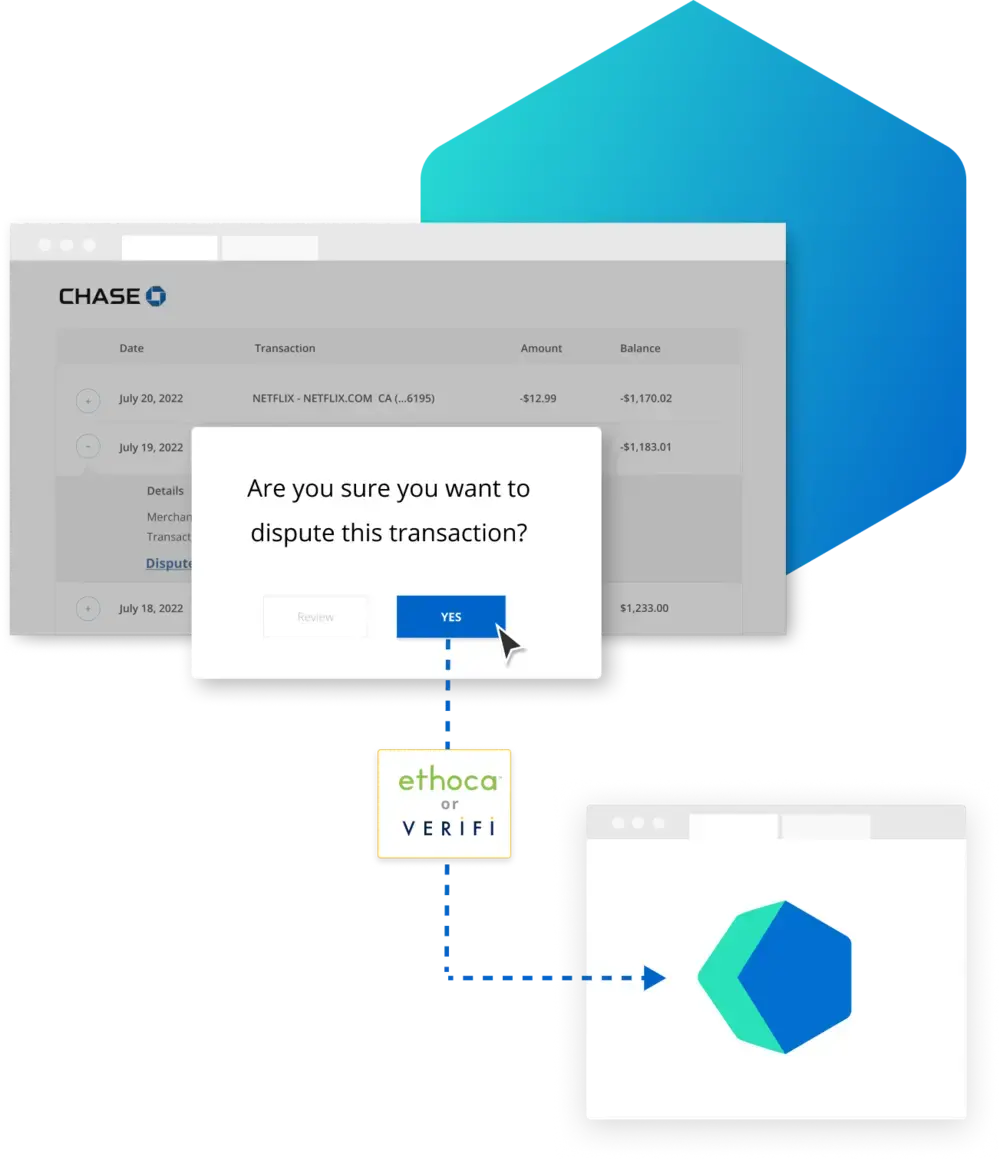 1.
A transaction is disputed.
The customer contacts the bank to dispute a transaction. 
2.
The prevention alert is sent.
The bank initiates the prevention alert process to notify you of the dispute.
3.
The prevention alert is received.
Kount receives the prevention alert on your behalf. 
4.
Action is taken.
The disputed transaction is refunded. 
5.
The bank is informed.
The bank is notified of the action taken. 
6.
A chargeback is prevented.
The prompt resolution prevents a chargeback from happening. 
WHY PREVENTION ALERTS?
Unique benefits you don't want to miss
All chargeback prevention solutions come with clear benefits such as keeping chargeback counts low, improving the customer experience, identifying issues quickly, and saving fulfillment costs. But what are the unique qualities that make prevention alerts so useful?
Fast Onboarding
If you need a quick and drastic reduction in chargebacks, alerts are your best option. You can get up and running in as little as 24 hours.
Proven Results
Prevention alerts have been in use for more than a decade. They have a track record of success that is consistently improving. 
High Success Rate
Of all the prevention services currently available, alerts provide the most significant reduction in chargebacks.
WHY USE KOUNT FOR PREVENTION ALERTS?
Added value achieves better results
If you use Kount to manage alerts, you'll get a great chargeback prevention solution plus additional benefits you won't find anywhere else.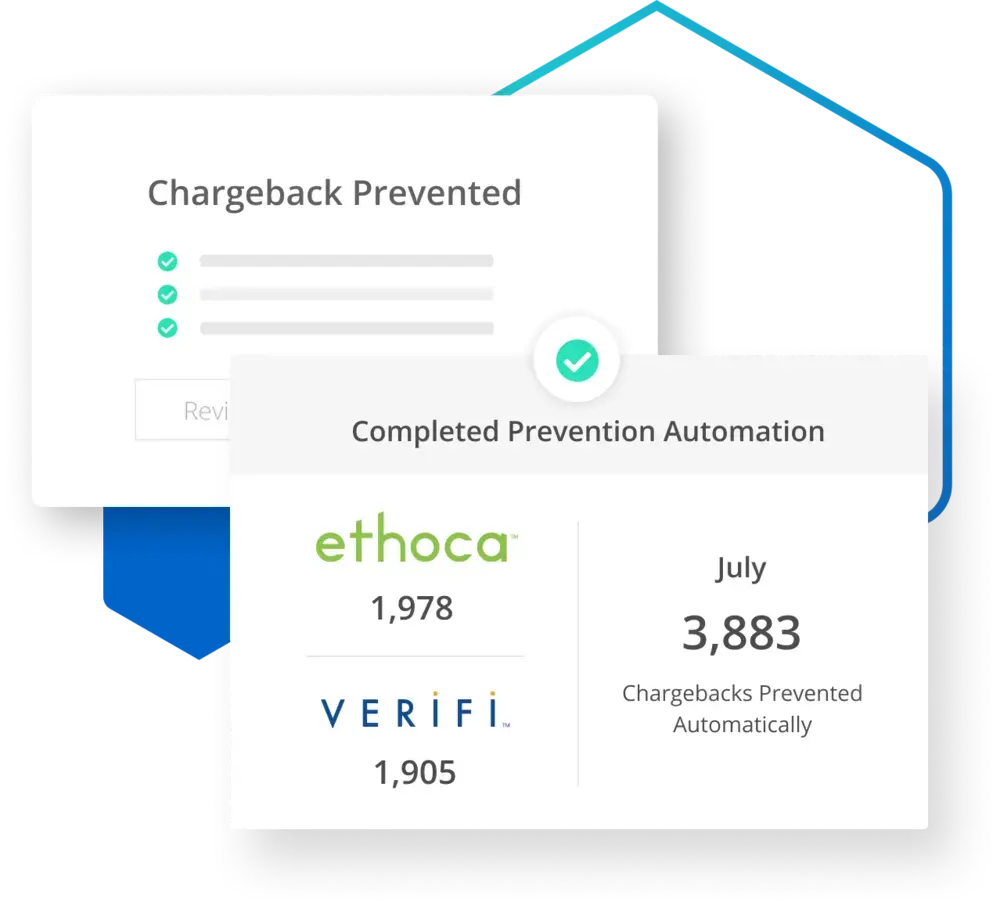 Automation and efficiency improve results
Kount adds automation to the prevention alert process. With years of experience, we know how to optimize efficiency and reduce errors so you'll have the best chargeback protection possible. 
Works with your existing processes, resources, and abilities  
Allows you full control over what the technology manages
Adjusts to how much or how little you want to automate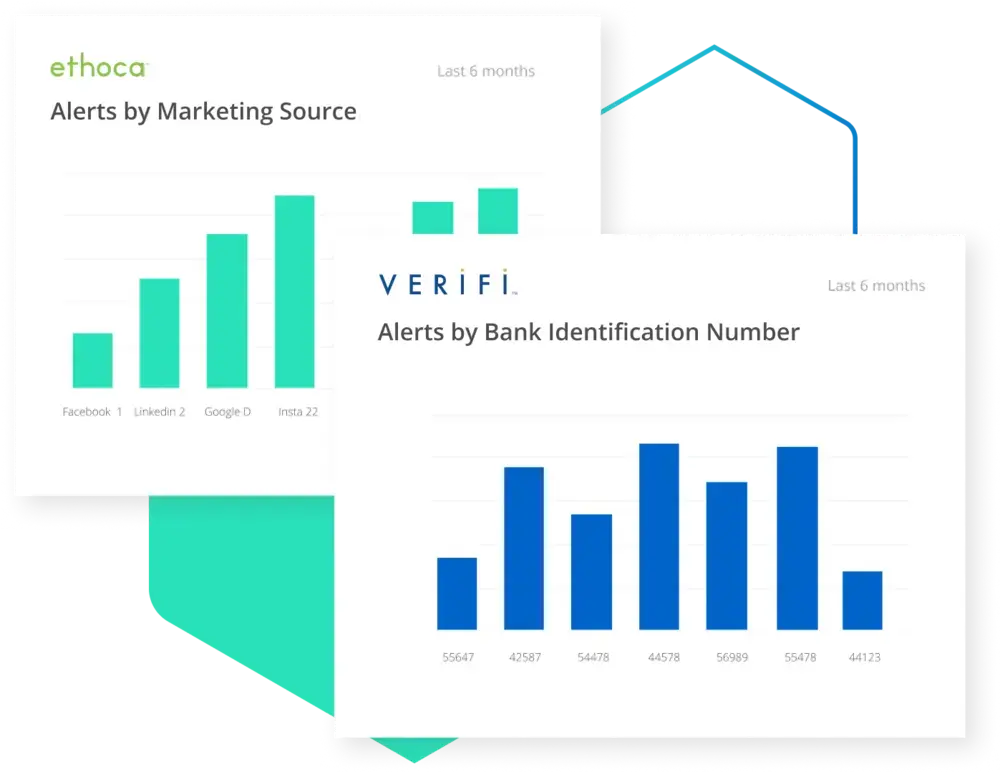 Unique data you won't find anywhere else
Kount provides in-depth reports and analytics for prevention alerts. Review the situation at a glance or take a deep dive into dozens of different metrics.
Be notified of a dispute 2-5 weeks early so you can solve problems quicker
Monitor prevention alert activity as a whole or break it down by vendor
Make data-driven decisions that optimize outcomes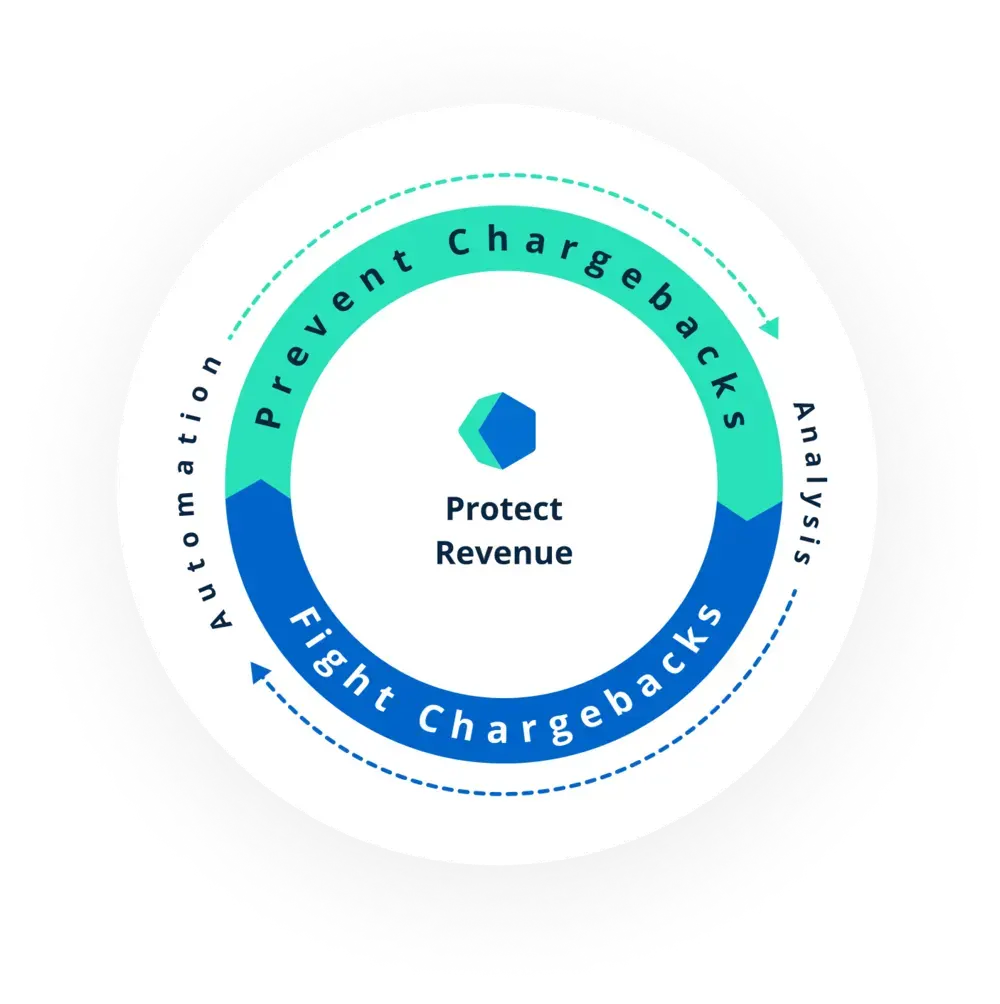 MAXIMUM PROTECTION
Incorporating prevention alerts into a complete strategy
Alerts are a useful chargeback prevention solution, but its real value is realized when the solution is incorporated into a broader management strategy. The more complete your strategy, the greater revenue protection you'll have. 
Kount offers a complete chargeback management strategy so you can achieve the best results with the greatest efficiency possible.
GET KOUNT
Start preventing chargebacks today
Companies in all industry from dozens of countries receive prevention alerts from Kount. Will you be next? Sign up for a demo today, and see how our technology delivers confidence in every interaction. 
---
Image