GROW CONFIDENTLY
Market to the right customers with consumer insights
Wondering how to get the right customers in the door? But still manage the risks? Look no further. Kount gives you actionable insights into consumer behaviour — risk levels, purchasing decisions, propensity to spend — so you can increase your bottom line while protecting your business.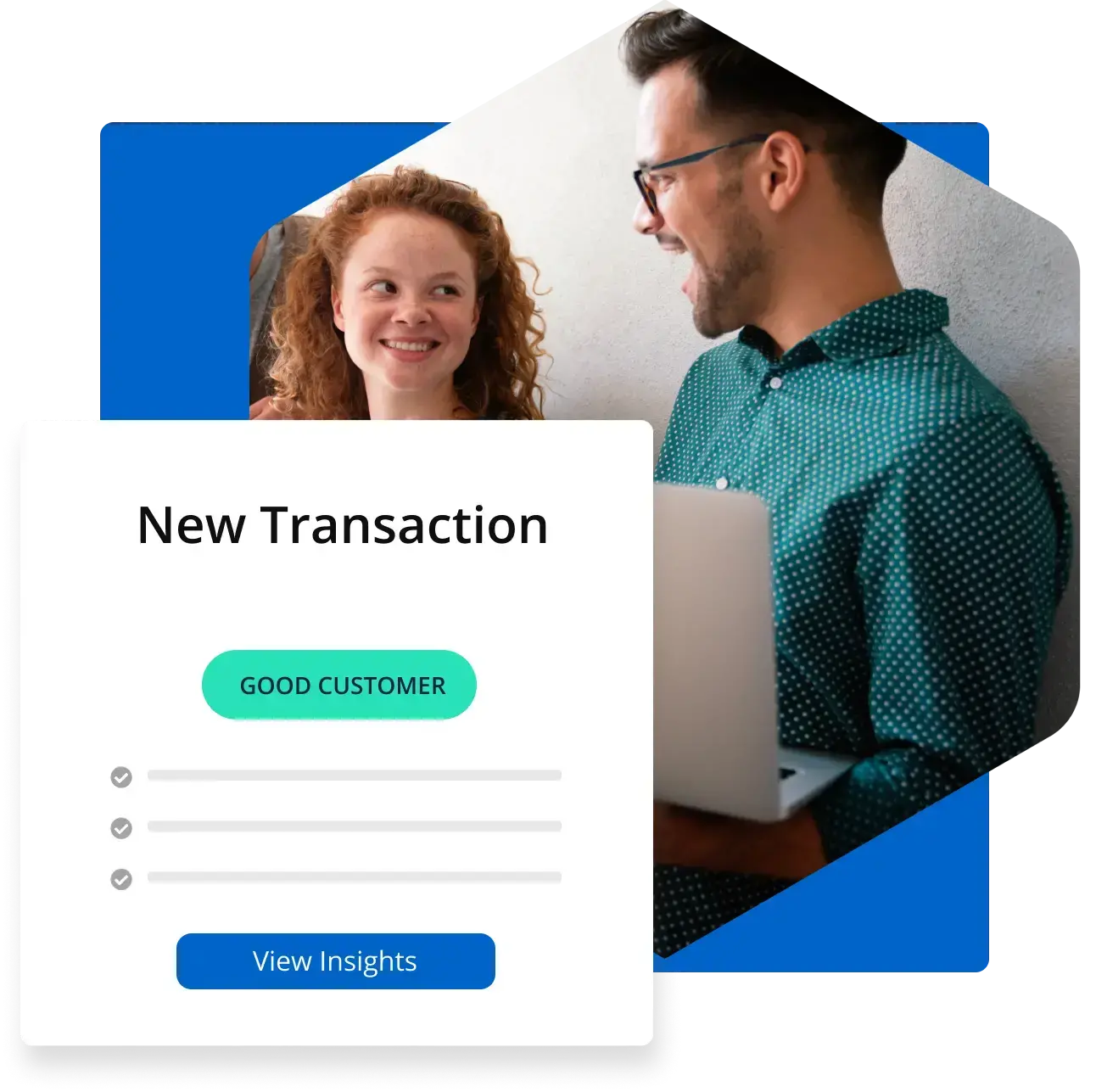 CONSUMER INSIGHTS FROM KOUNT
How to use consumer insights to grow your business
Kount offers a complete trust and safety strategy for identity. Gain greater insights about your consumers to increase revenue without increasing risk. 
Greater fraud prevention
The data collected from individuals interacting with your business can be compared against data within the Kount network to identify suspicious personas and activity. You can more accurately choose who you want to do business with and avoid unnecessary risks.
Improved customer experiences
As your customers interact with your business, you gain valuable insights such as propensity to spend, average order value, and more. This enables you to deliver more personalised experiences for your customers throughout the customer journey.
Better long-term growth
Using insights, you can target marketing campaigns and social media ads toward the right customers and prospects, bringing in new and valuable business — and ultimately more sustainable, long-term growth.
WHY CONSUMER INSIGHTS MATTERS
Benefits you can't afford to miss 
Poor leads and expensive chargeback costs ruin chances of growing your business. With consumer insights, you'll have a deeper understanding of who is interacting with your brand.
WITHOUT consumer insights
Less effective customer service
Lack of customer insights
Waste marketing spend
Sell to customers only once
Miss revenue opportunities
Add unnecessary friction
Stay stuck in old ways
Lose to competitors
WITH consumer insights
Better consumer sentiment
More accurate market research
Targeted marketing campaigns
Maximise customer lifetime value
Cross-sell and up-sell more often
Improve the customer experience
Grow products and services 
Compete with bigger businesses
WHAT MAKES KOUNT SPECIAL
Added value achieves
better results
Why choose Kount for consumer insights? Here's what sets us apart.
Real-time data analytics
You can pay for data from a third party, but gathering the information takes time. With Kount, you collect data in real time so you can monitor the most current trends and insights.
 
Unique proprietary data
Through our unique partnership with Equifax, Kount has information that other data companies don't have access to. Greater insights result in better, more accurate decisions.
Robust analysis
Third-party data is less accurate than the data you already have. Kount helps find value in your diverse range of data, making it easy to decipher what insights mean for your business.
TESTIMONIALS
What our clients are saying
"I like how much information is provided for each transaction. Seriously impressed by how powerful Kount is!"
Steve J.
Small Business Owner
"Kount is very useful. I definitely recommend that companies use Kount in order to help their bottom line."
Tyler C.
Customer Service Specialist
"Kount provides facts and data that can give you confidence on business decisions and risks for your company."
Anne P.
Sr. Sales Support Analyst
GET STARTED TODAY
Grow your business with consumer insights
Companies from all over the world use Kount's trust and safety technology to grow their business. Will you be next? Sign up for a demo today, and see what it's like to have confidence in every interaction.
---
*Kount collects and aggregates consumer data in full compliance with data privacy laws and regulations. Data is not sold to third parties or used for any other purpose outside of the stated product use case.