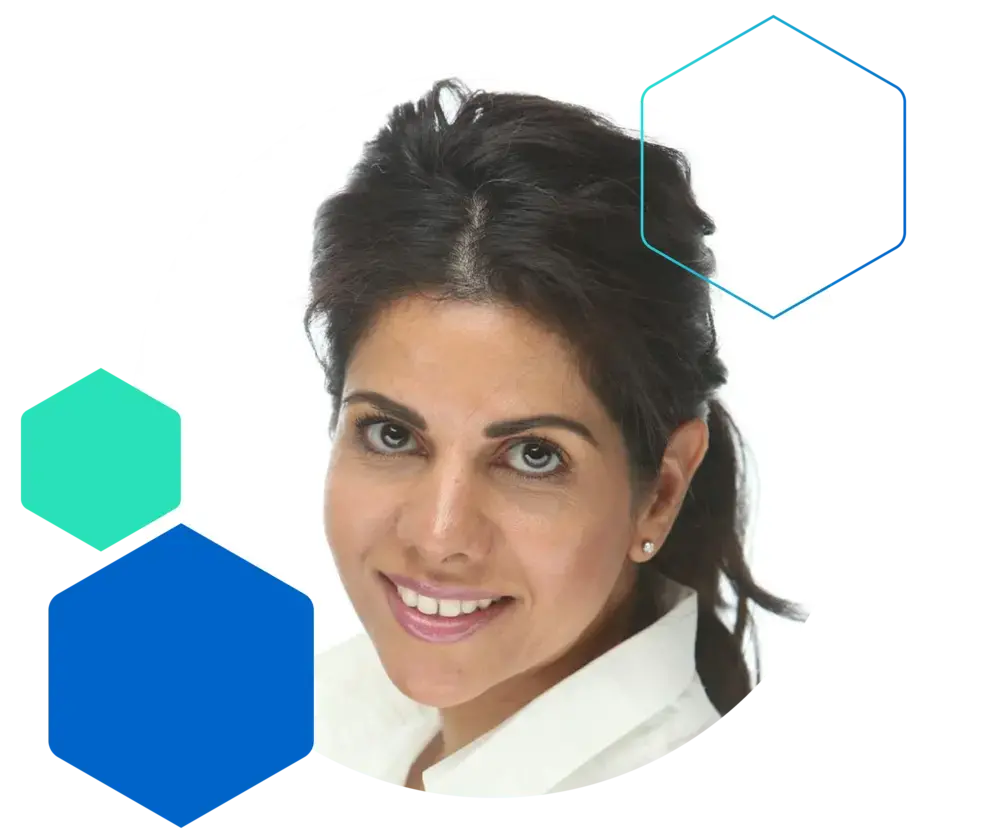 KOUNT TEAM SPOTLIGHT
Amrita Johnson
Vice President of Customer Success
---
We're thrilled to introduce Amrita, our new Vice President of Customer Success, who brings a remarkable decade-long journey with Equifax to her role at Kount. Her enthusiasm is contagious, and we can't wait for her to dive headfirst into this exciting position. 
Apart from providing team leadership, Amrita is keen to share her invaluable fraud expertise to ensure our customers find success throughout their Kount journey. Her Equifax career has been quite the adventure. She's held many progressive product roles within the organization, the most recent being the Vice President of Product Management.  With her new role she's leaving the product world behind to focus on every customer interaction being nothing less than stellar. 
What truly gets her excited? It's the smiles on our customers' faces, the trust and confidence they have in our collective relationship, and the satisfaction of meeting their needs. 
Beyond her work, Amrita thrives on leading a balanced life. Hiking, practicing yoga, savoring delicious food, and dancing her heart out are some of her favorite things. On her bucket list is an epic culinary adventure , spending 6 months in South America, indulging in the finest wine and most delectable food. That's a dream worth pursuing! 
With Amrita's warm and approachable personality, she's not just a company leader; she's the one who'll ensure your journey with us is top-notch. We're thrilled to have her on board, and we know you'll love her as much as we do!