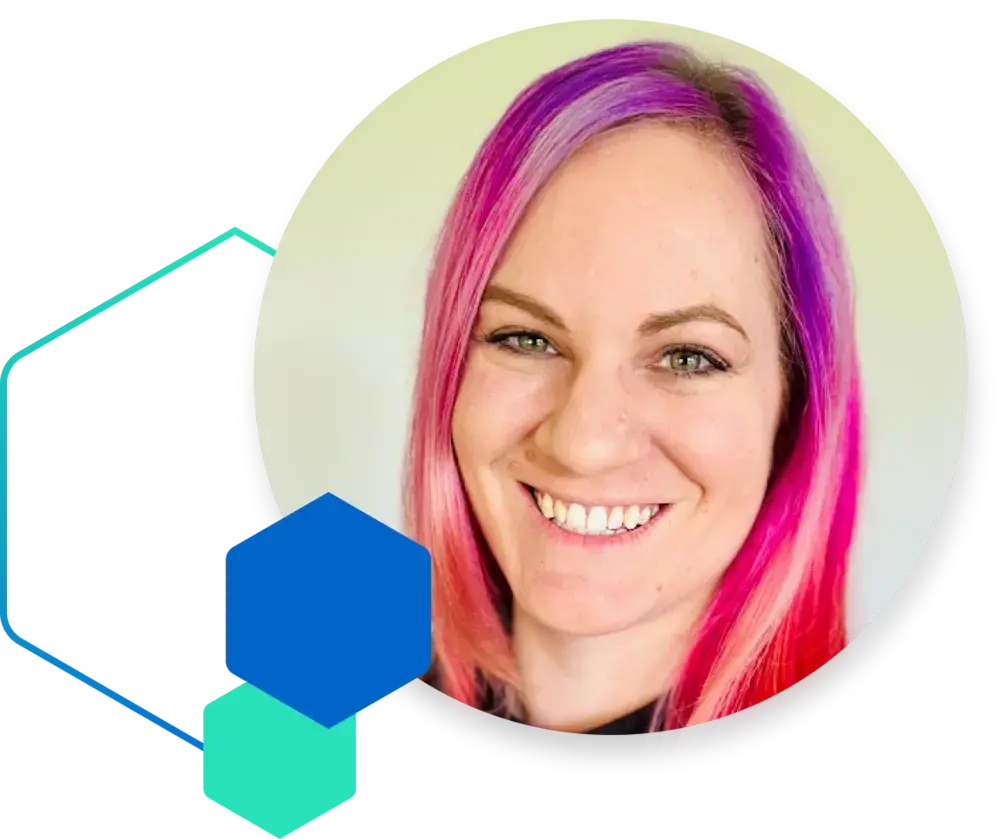 KOUNT TEAM SPOTLIGHT
Brooke Cantwell
Director, Customer Experience and Account Management
---
Brooke Cantwell, our Director of Customer Experience and Account Management, has been a dedicated team member for five impactful years. In her current role, she steers customer satisfaction while nurturing invaluable business relationships. Brooke's Kount journey started as a Customer Experience Manager, where she honed her skills in improving efficiency and quality. 
What fuels her passion? Tackling intricate challenges, collaborating seamlessly across departments, and setting up customers for success with tangible, positive changes. With a rich background in fraud prevention spanning 15 years, Brooke finds fulfillment in protecting customers and their revenue.
Beyond her professional achievements, Brooke is a serial hobbyist who embraces creativity in quilting, baking, calligraphy, and even welding! Her quest for wonder extends to a desire to witness the awe-inspiring northern lights, adding a touch of magic to her bucket list. 
Brooke's not just an expert in her field; she's a vibrant, curious, and caring individual adding a kaleidoscope of experience to our team.