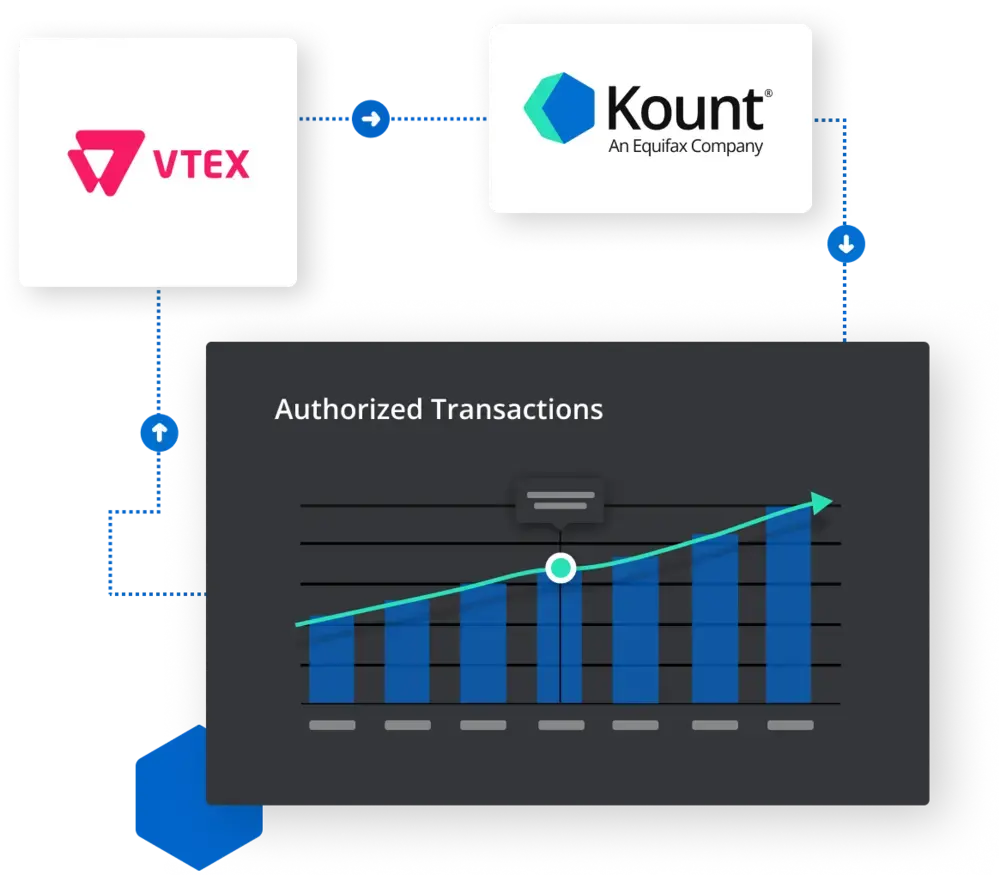 WHAT IS KOUNT?
Kount: fraud technology for ecommerce businesses
Managing high-risk orders, chargebacks, and credit card fraud can feel like a guessing game. Fortunately, fraud detection and prevention software takes all the guesswork out of the equation. 
Using leading machine learning algorithms, Kount's fraud filter app can:
Review orders for you
Identify anomalies and threats
Automatically make decisions about fraudulent orders 
Top benefits of Kount's fraud prevention
Set it and forget it
Automate decisions based on risk thresholds. Spend less time manually reviewing orders.
Grow your business
Focus on daily operations and improving customer experiences.
Leave fraud to the experts
Save time, money, and resources by trusting the technology.
Protect revenue
Prevent fraud-based chargebacks from happening in the first place.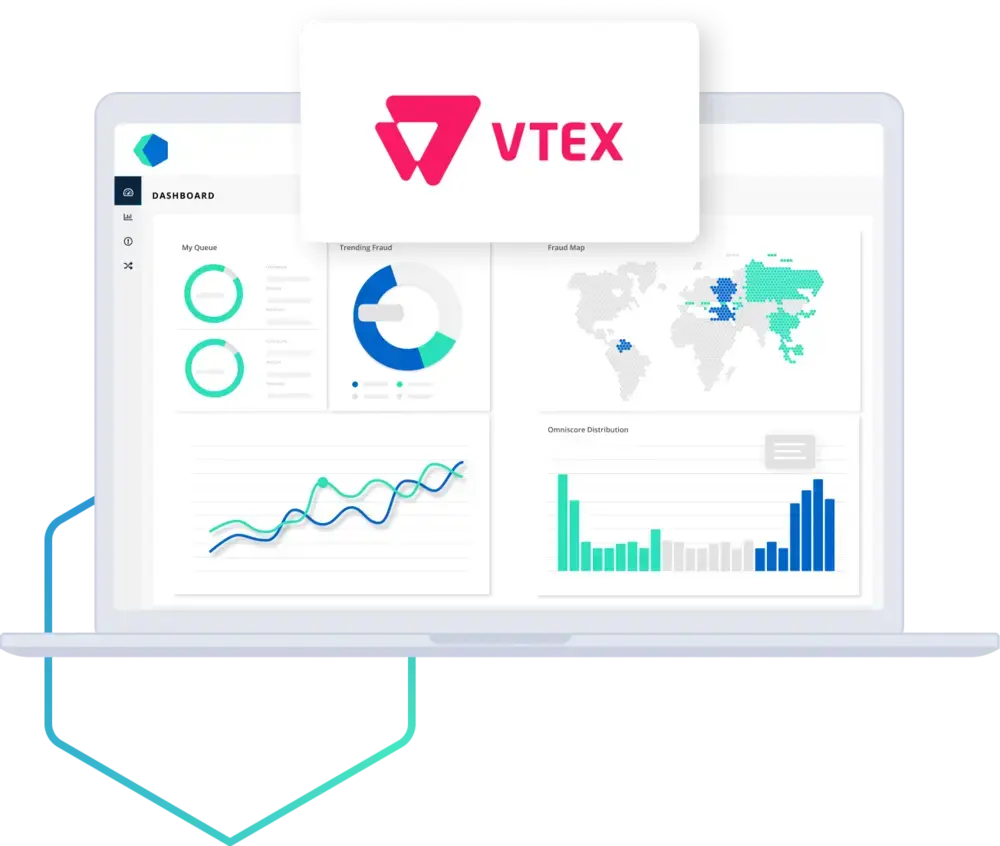 SIMPLE SETUP
Quick & easy onboarding. No integration required.
VTEX has a direct integration with Kount. That means you can get up and running with just a click of a button. All the development work has already been done. No integration required! 
Sign up with Kount
Connect your VTEX account 
Start protecting your business
WHY KOUNT
Added value achieves better results.
Image
TESTIMONIALS
What Our Clients Are Saying
"If every business had Kount, fraudulent ecommerce wouldn't be nearly as lucrative to criminals. The product works, and working with Kount's customer support has been one of the best professional experiences I've had."
Mark Van Vliet
VP of Strategic Initiatives
"Kount has made my life infinitely easier. I'm back to doing my job instead of spending my entire work week battling fraud."
Christine Barnum
Controller
"I love Kount. I have been working in fraud detection and analysis for over 10 years. I have used, reviewed, and I'm familiar with almost all the softwares out there, and I must say that Kount stands out to me as one of the best — if not the best anti-fraud tool in the entire industry."
Christian Z.
Fraud and Chargeback Analyst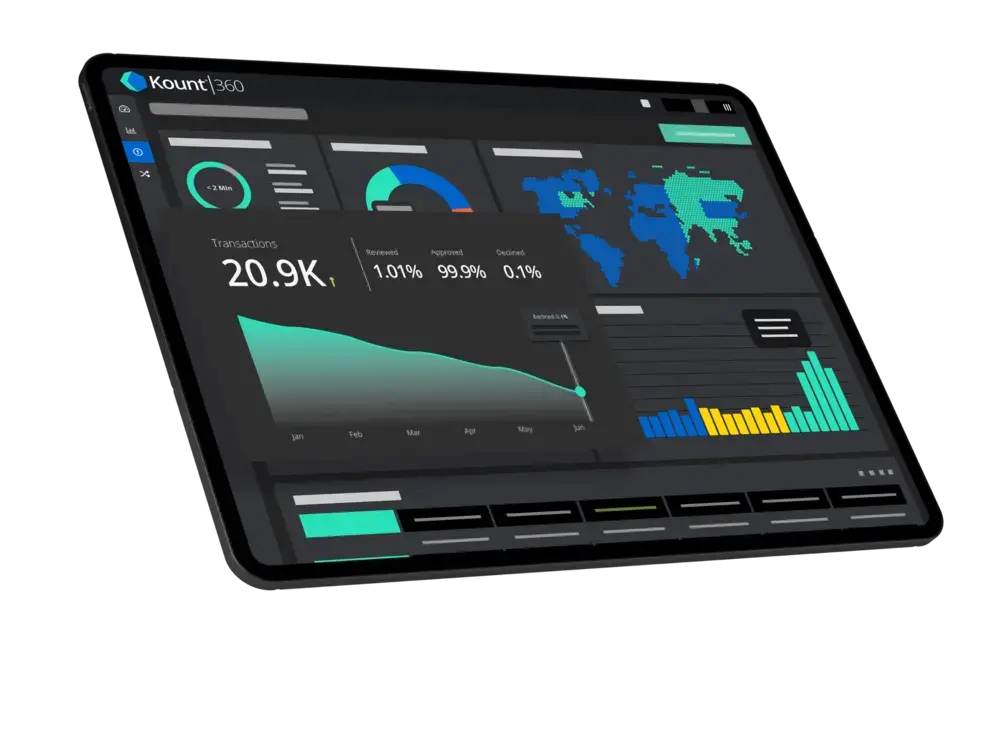 GETTING STARTED
Connect Kount and VTEX
Reach out to our team today. Get started with a simple, straightforward onboarding process. Your business will be protected within a matter of hours.