EDUCATIONAL VIDEO
How Kount Uses Machine Learning for Fraud Prevention
Video Transcript
Kount's proven machine learning solutions have been protecting online companies for more than a decade.
Kount's patented and proprietary technology goes to work with every transaction protecting both merchants and consumers from fraudsters.
Data from billions of transactions around the globe is reviewed…
The data is then transformed and fed into both supervised and unsupervised machine learning models for analysis.
Unsupervised machine learning links "Bad Actors" together anywhere in the world and exposes fraud as it emerges. The unsupervised machine learning provides data that can be used in policy making, determining transaction validity, scoring, dynamic monitoring and so on.
Simultaneously, supervised machine learning processes and runs transaction data through hundreds of models developed to show the relative risk and the relative safety of a transaction.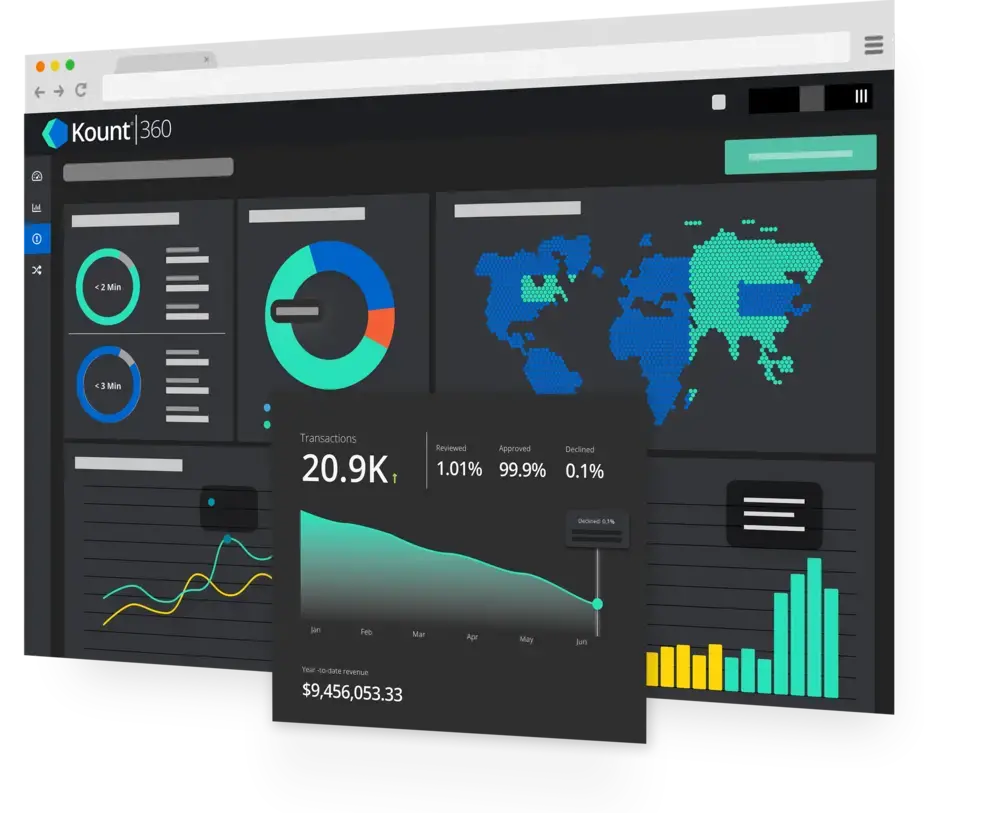 EXPLORE KOUNT
Want to learn more?
Schedule a conversation with our team to find out how to grow your business with more confidence.