SUMMER 2023
Enabling collaboration with fellow fraud experts
Have you heard? Kount is releasing an online community just for you! Connect with peers, share industry knowledge, and offer suggestions for improvement to Kount products.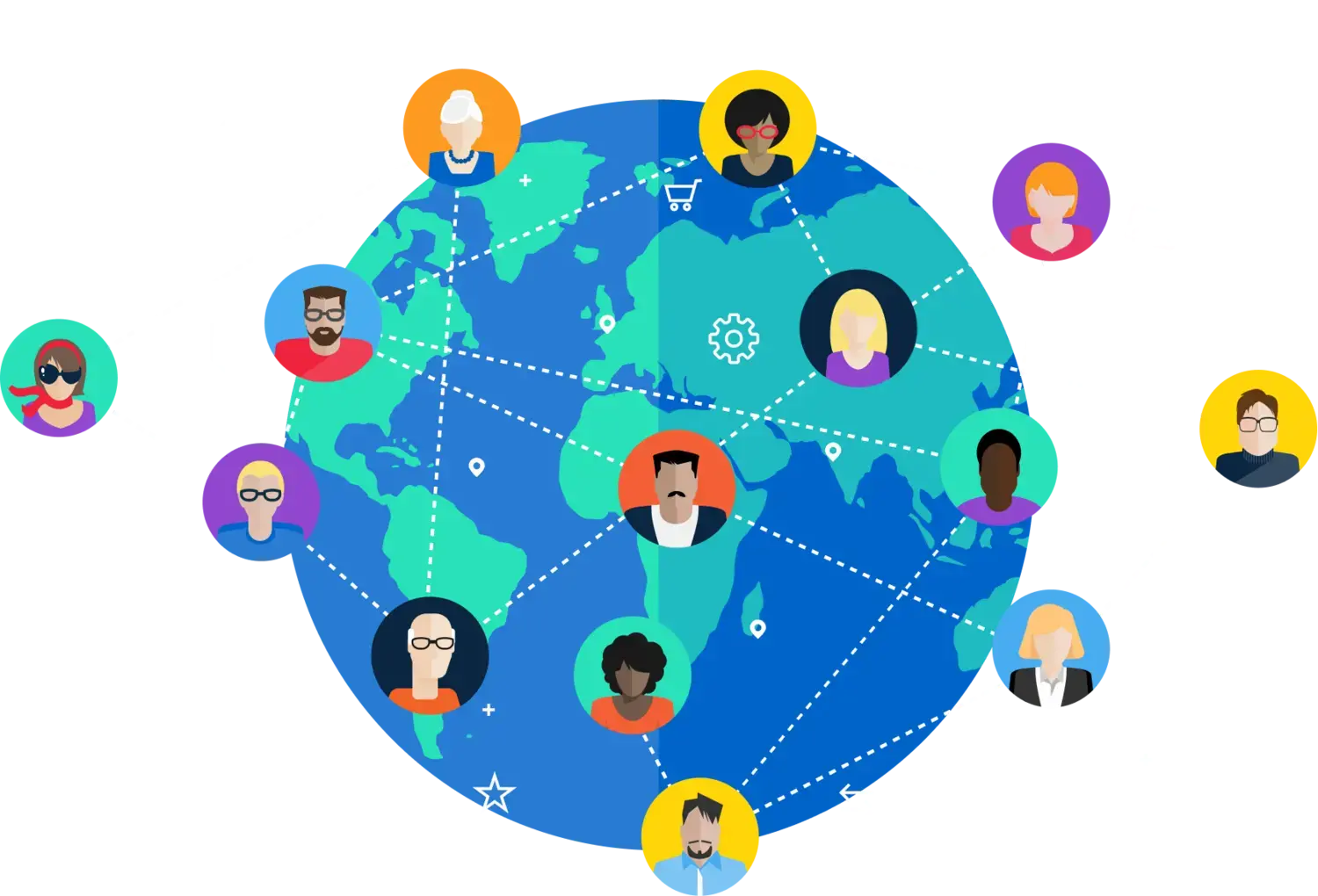 UPDATE
What is happening?
We've created an online place for you to talk with other Kount customers. We've made the space easy to access from our current support platform. With a variety of discussion topics organized in separate forums, there is something for everyone.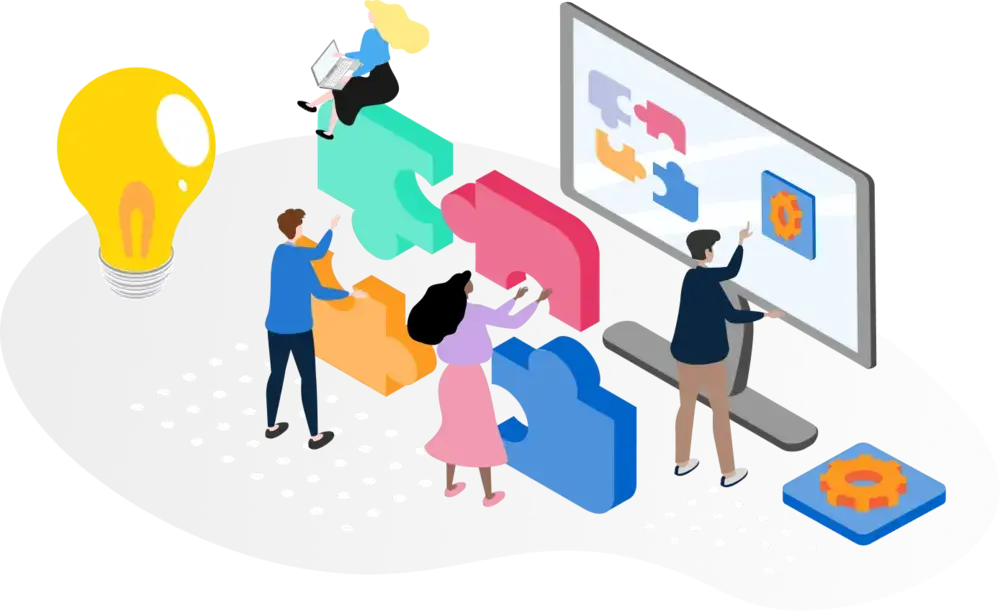 OBJECTIVES
Why is this update happening?
Fraudsters are continuously evolving their tactics. But how do you keep up with all these new trends? We believe the answer involves collaboration with your peers. And that's why we've built Kount Community.
We want to equip you with more than just fraud solutions by providing opportunities for you to grow and thrive. And this community is our solution. Here, you can discuss products, fraud trends, integrations, product use cases, troubleshooting tips, and current issues. You can also help other merchants anticipate future threats and share best practices.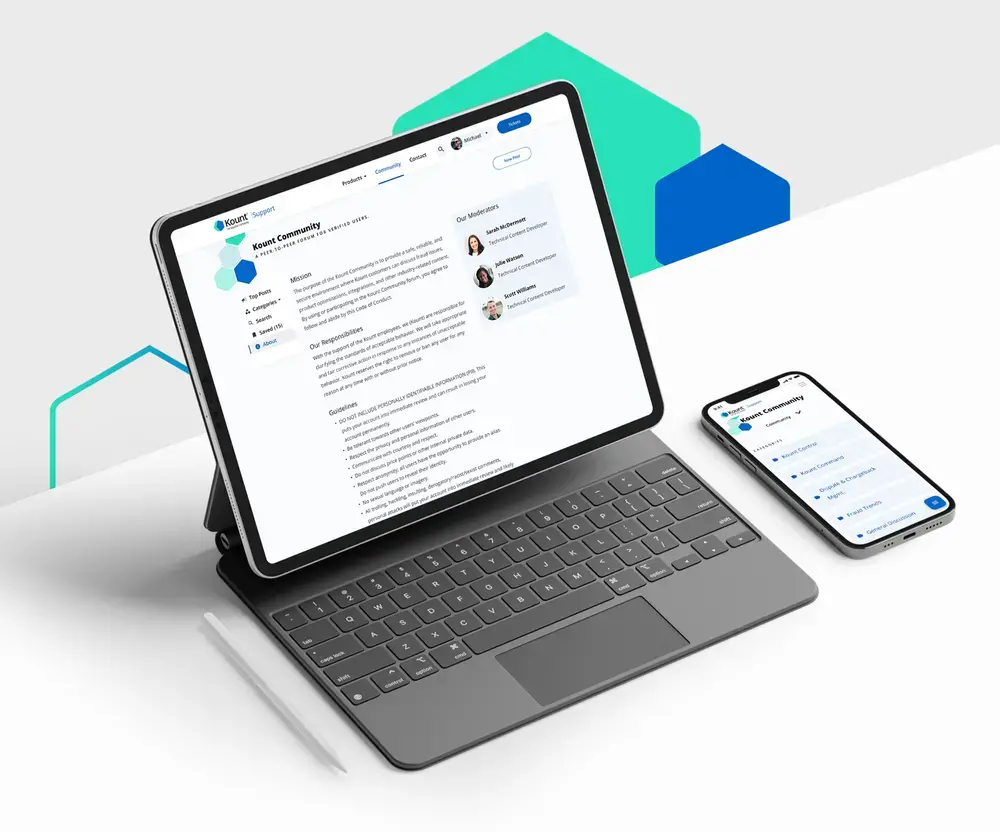 IMPACT
What can this update do for my business?
Engaging in Kount Community offers numerous advantages to your business.
Take part in peer-to-peer discussions for enhanced adoption of Kount solutions
Anticipate future fraud threats and trends through dynamic interactions
Troubleshoot issues and find solutions faster
Discuss industry-specific rule sets and best practices 
Shape our product roadmap by sharing feedback and suggestions
Cultivate relationships with like-minded peers
ANSWERS & INSIGHTS
What you need to know to get started
Ready to join the Kount Community? Here are some questions and answers to help you get started. 
Our anticipated launch date is October 2, 2023. 
Once the platform is live, we'd love for you to log in and check it out. The sooner people engage, the quicker everyone will benefit. In fact, we have a thank you gift for the first 50 early adopters! 
We value our customers' feedback. And during conversations, many of you told us you'd like a place where merchants could connect and support each other. We thought that was a great idea, and set out to make those dreams a reality. 
Our goal for this community is two fold. 
First, we wanted to create a place for you to get what you need to be successful. 
We all know that fraud is constantly evolving. Keeping up with emerging threats, best practices for fraud management, your day-to-day business operations, AND growth strategies can be challenging. This community is meant to help relieve some of those struggles by giving you a place to give and receive feedback from fellow merchants. 
Second, we also wanted a way for you to share ideas with us.
Kount's technology is in a constant state of optimization. We are always looking for ways to make our solutions more effective and relevant to your growing business. And now, as a member of Kount Community, YOU get to be part of our future. Your involvement in this community can help improve our products and inform technology road maps.
The Kount Community is housed in our Kount support platform.
If you already have Kount support credentials, then you're already a member! Once launched, you will see a Community option when logged into the support site. 
If you don't have login credentials yet but you are a current, active Kount customer, then you can sign up. Learn more about how to create an account here.
All Kount customers that are actively billed for products and services can join Kount Community.
Yes, as long as your colleagues or industry peers work for a company that is a current customer of Kount.
Yes. We expect all members to maintain a professional, online community. That means being respectful towards one another, refraining from sharing sensitive information, and abstaining from selling products and services. 
For a full list of our rules and guidelines, check out our code of conduct.
If issues arise, we will update the code of conduct as needed. But please reach out to our support team directly if you think the code has been violated.
There are many ways to get involved, and we encourage users to be as active as possible. The more you share and learn, the more we all grow.
Ways for you to get involved include:
Creating posts about any issues you're having or insights you want to share
Reading other community posts and provide meaningful feedback
Sharing feedback and ideas for improvement about Kount products
No, you are not able to send private messages to individuals in Kount Community. 
Our thought behind this is that we want everyone to have an equal opportunity to share and receive the same insights. We also want to protect the privacy and safety of all members in the community, and the best way to do that is to keep our forum open.
Yes, and we encourage you to! We will have specific discussion forums for you to provide feedback on Kount products. We want you to get the most benefit out of this community as possible. As well, we want this to be a place where we learn what matters most to you so we can build our products to meet your needs.
Please refer to the Code of Conduct for information about what is and isn't appropriate to share.
No; all participants will display their name. This is a place to build relationships, and the best way to do that is by being visible and available to your peers.
When you sign up for the community, you'll build a user profile. Whatever you share in your profile — your role, career experience, etc. — is what is shared with the community. You can include as much or as little information on your profile as you are comfortable with. However, your name and company are required. 
We take security very seriously. It's incorporated into everything we do — from our technology to our community. We will closely monitor for code of conduct violations and ensure that no one outside Kount Community can see posts.
This is a peer-to-peer community, so our goal is to give you and your peers a platform to speak. The Kount team will monitor for violations and read through your feedback on products and services, but we won't typically join conversations. Occasionally, we may have live conversations during hosted events or webinars. 
If you have specific concerns or support questions, please use the regular support channels.