TESTIMONIAL VIDEO
PayCertify Gets Payback on Fraud
Video Description
PayCertify, a company with roots as a payment processor for the hotel industry, recently launched an e-commerce gateway that will simplify the onboarding process for merchants while delivering advanced antifraud and authentication capabilities. PayCertify's gateway uses Kount technology in a turnkey environment that enables merchants to benefit from an advanced fraud management tool without spending any time on integration. PayCertify's gateway is integrated with Shopify and seven other e-commerce platforms, and features enhanced authentication as an option for merchants.
In order to process more orders, you have to create a barrier between you (the merchant) and the people that try to steal from you.
Chase Harmer, CEO, PayCertify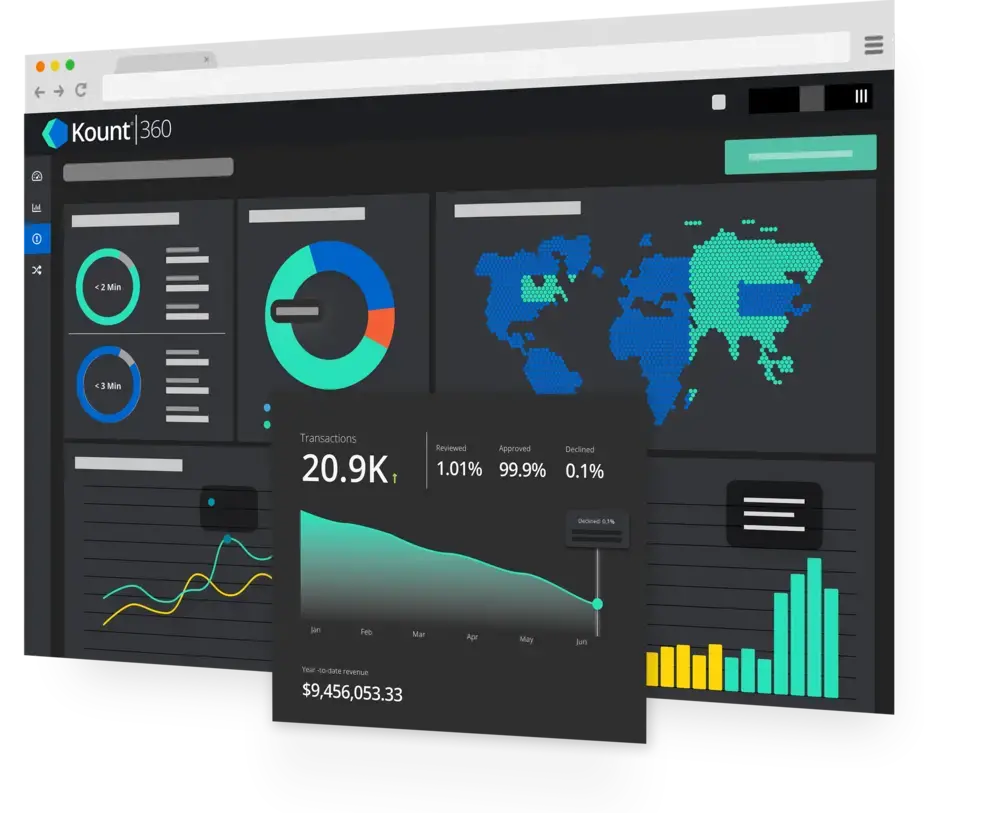 EXPLORE KOUNT
Want to learn more?
Schedule a conversation with our team to find out how to grow your business with more confidence.