Webinar
7 Essential Elements to Remove Friction From Your Fraud Prevention Strategy
Learn about best practices and technology requirements to accurately protect your business from existing and emerging fraud attacks.
Josh Johnston
Director of AI Science
Kount
Claude Poucher
Regional Asset Protection Manager
Party City
Kathryn Vargas
Product Marketing Manager
Kount
As eCommerce growth surges, fraud and chargebacks are a serious concern for businesses seeking to fulfill customer orders with ease. To identify both new and existing fraud, you must examine the entire customer journey using a combination of best practices and advanced technology requirements. Learn the 7 essential elements required to accurately approve customers in real-time with less friction.
Discussion topics will include:
How to automate fraud prevention using AI and machine learning
Best practices to fine tune protection through business policies and rules
Strategies to achieve desired outcomes with an enterprise-grade fraud prevention platform
Insights from Party City to navigate the current eCommerce environment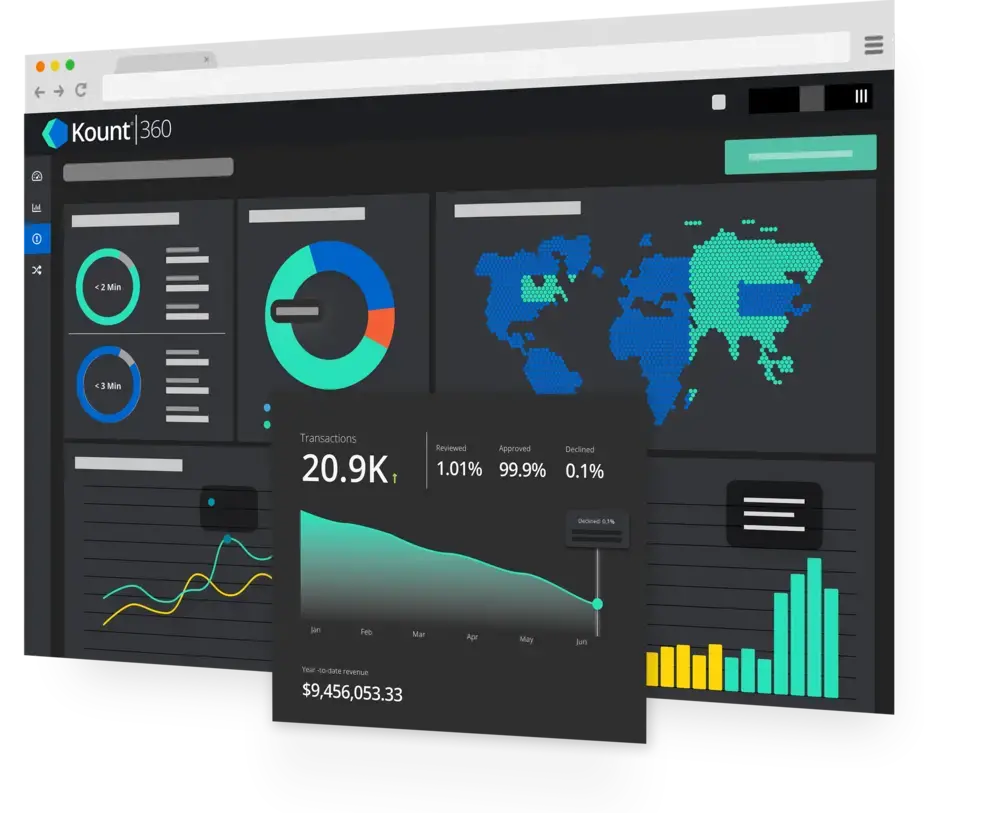 EXPLORE KOUNT
Want to learn more?
Schedule a conversation with our team to find out how to grow your business with more confidence.