Webinar
Capitalizing on 3-D Secure 2.0: Reduce Customer Friction, Chargebacks, and False Positives
Learn how to enable 3DS2 compliance with reduced costs and positive customer experiences.
Shoaib Shahid
Senior Product Manager
Fraud & Risk, Barclays
Jordan McKee
Research Director
451 Research
Troy St. Pierre
Director of Solutions Engineering
Kount
Moderator
Product Marketing Manager
Kount
The introduction of 3-D Secure 2.0 (3DS2) lowers customer friction and cart abandonment and provides additional data points to the bank. However, it protects only the point of payment and does not stop chargebacks or the resulting consequences for merchants. This session will discuss how online businesses can take advantage of the liability shift offered by 3-D Secure for customer authentication, while using a robust AI-driven fraud prevention solution to protect all points of the customer journey and deliver a low-friction experience.
Discussion topics will include:
Insights into 3DS2 and the impacts it will have on your business
Strategies to enable 3DS2 compliance with reduced costs
How to minimize the frequency of 3DS2 authentication to reduce false positives, manual reviews, and chargebacks
Benefits of combining AI-driven fraud prevention with 3DS2 payment authentication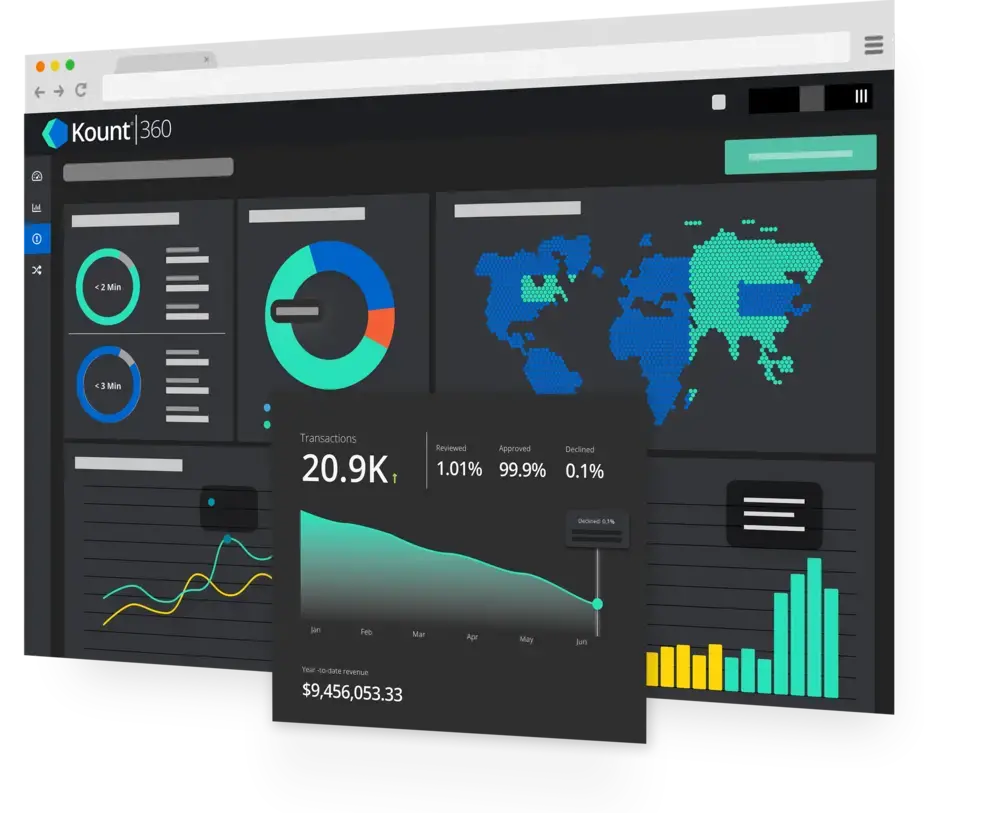 EXPLORE KOUNT
Want to learn more?
Schedule a conversation with our team to find out how to grow your business with more confidence.