SPRING 2023
Using device & account data to manage payment risk
User account and device information play an important role in payment risk management. And now, thanks to a new technology update from Kount, it's easier than ever to create a more robust, data-centric strategy.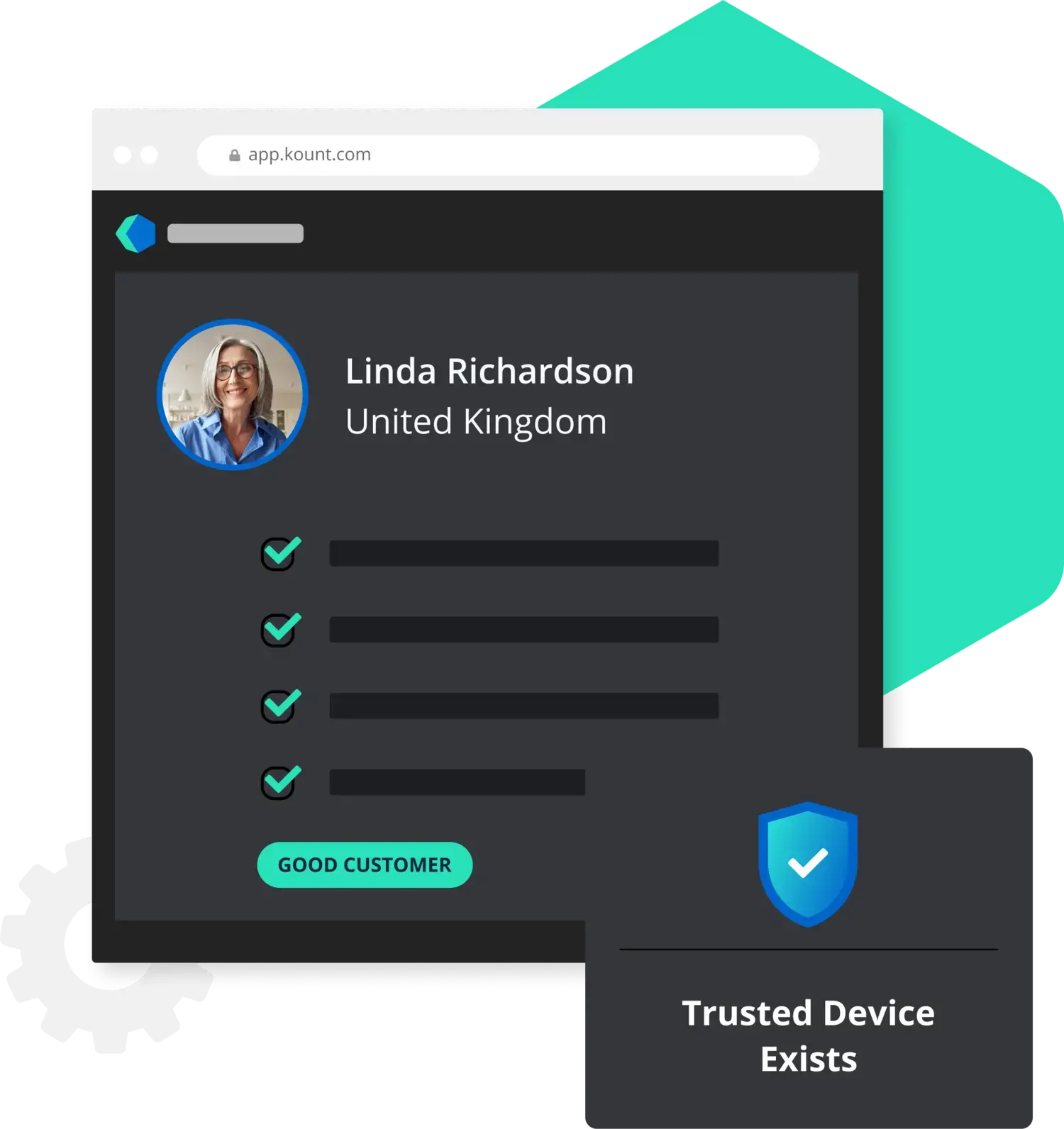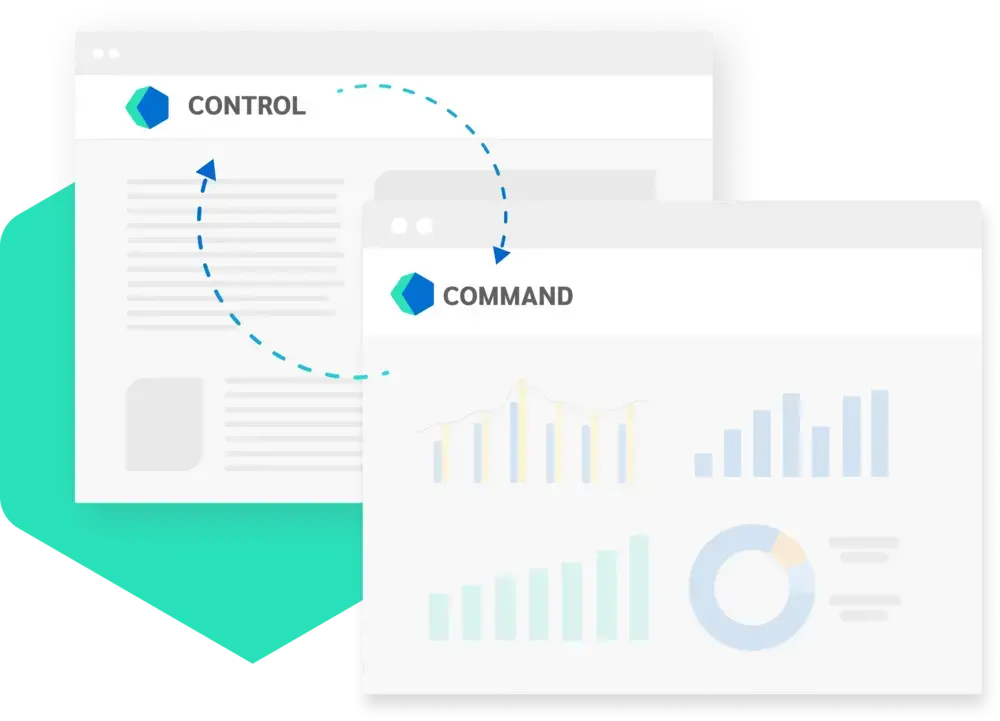 OBJECTIVES
Why is this update happening?
Oftentimes, businesses approach Kount with specific trust and safety goals in mind. For example, identity verification might be a top priority. Or preventing unauthorized transactions could be the most pressing need. So we provide the solutions our clients are looking for. 
But over time, challenges can shift. What wasn't an issue yesterday is suddenly a concern today. And more solutions are needed to stay one step ahead of threats. 
Kount recognizes that a dynamic strategy is essential for today's innovative businesses. And we are building the technology needed to make end-to-end protection easier to achieve.  
Our Kount 360 platform will combine many of our solutions into one user-friendly experience. And this new bridge release is a stepping stone in that process, enabling better data sharing between our existing Control and Command platforms.
RELEVANCE
Who will benefit from this update?
This new update can benefit several different groups of people: 
Kount customers currently using both Command and Control that would like to streamline their existing workflows
Kount customers currently using Command that would like to benefit from data offered through Control
Kount customers currently using Control that would like to benefit from solutions offered through Command
Businesses not currently using Kount that would like a complete solution for trust and safety
This update is especially helpful for any business that encourages users to create online accounts and uses those accounts to store loyalty points or process card-not-present transactions.
Interested?
If any of these characteristics describe your business, we encourage you to reach out to our team. We'll schedule a call to explain the update in greater detail and outline next steps for implementation. 
IMPACT
What can this update do for my business?
This strategic data sharing can benefit your business in many ways. 
PROCESS
How does the new technology work?
The new bridge update works like this: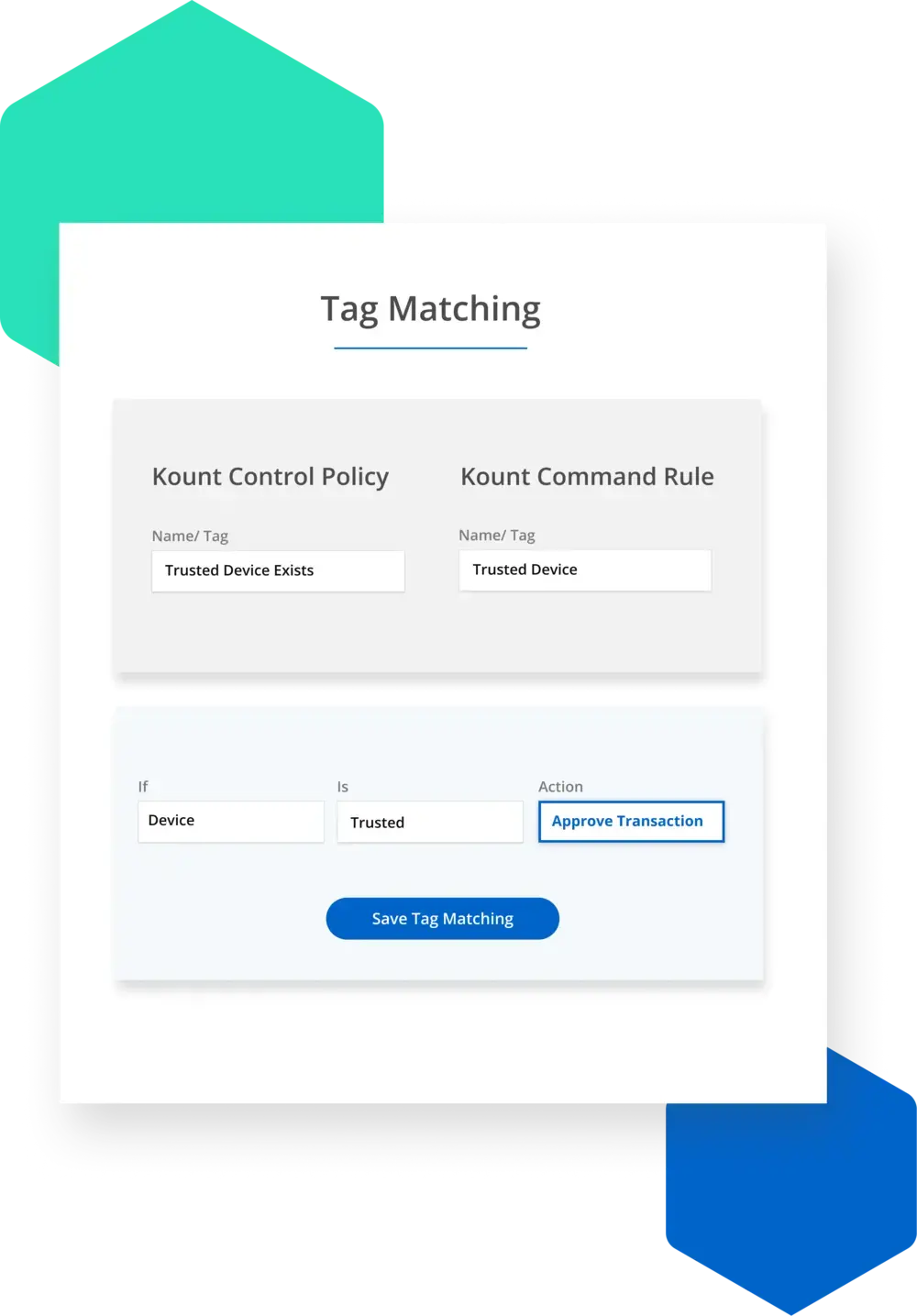 1.
Select data elements.
Decide which data you want to pass from Control to Command. 
2.
Add tags to Control policies.
Add tags to any existing Control policies that will influence your Command workflows. You can also create new policies to tag.
3.
Create a callout in Command.
Create an API call in Command to retrieve the data from Control. 
4.
Set policies for decisioning in Command.
If you want Command to act on the data that is received, set stipulations on when the action should be taken. For example, decline transactions if login attempts seem suspicious and the transaction amount is more than $10.  
5.
Enjoy more revenue with less risk.
Process transactions with more protection and greater confidence.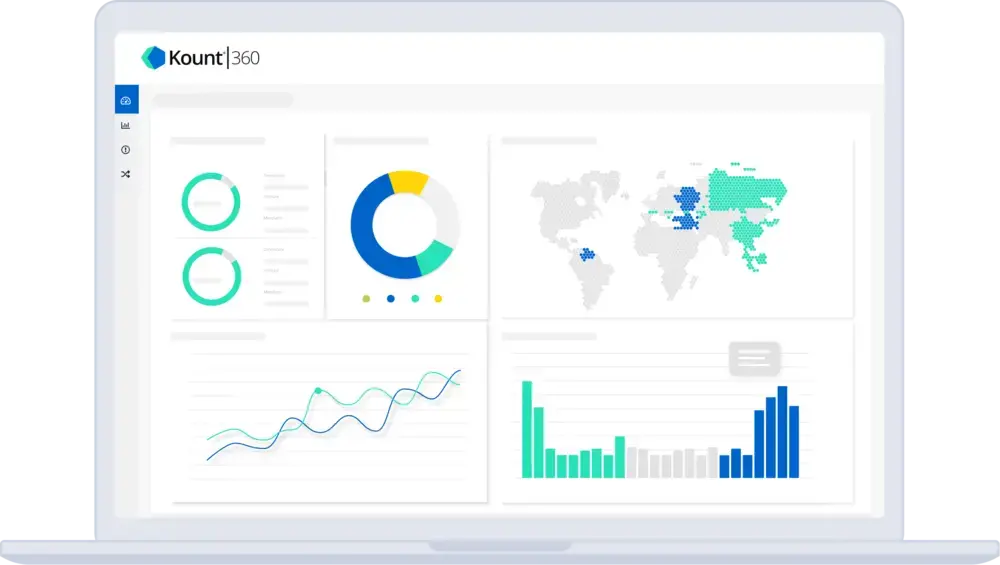 LEARN MORE
Set up your tag bridge today.
Want a more detailed description of the implementation process? Sign in to the Kount support center to review the release notes or reach out to the team.