WHAT'S INCLUDED?
The best protection possible
Kount provides all the solutions you need to create the most complete protection possible with the most efficient strategy available.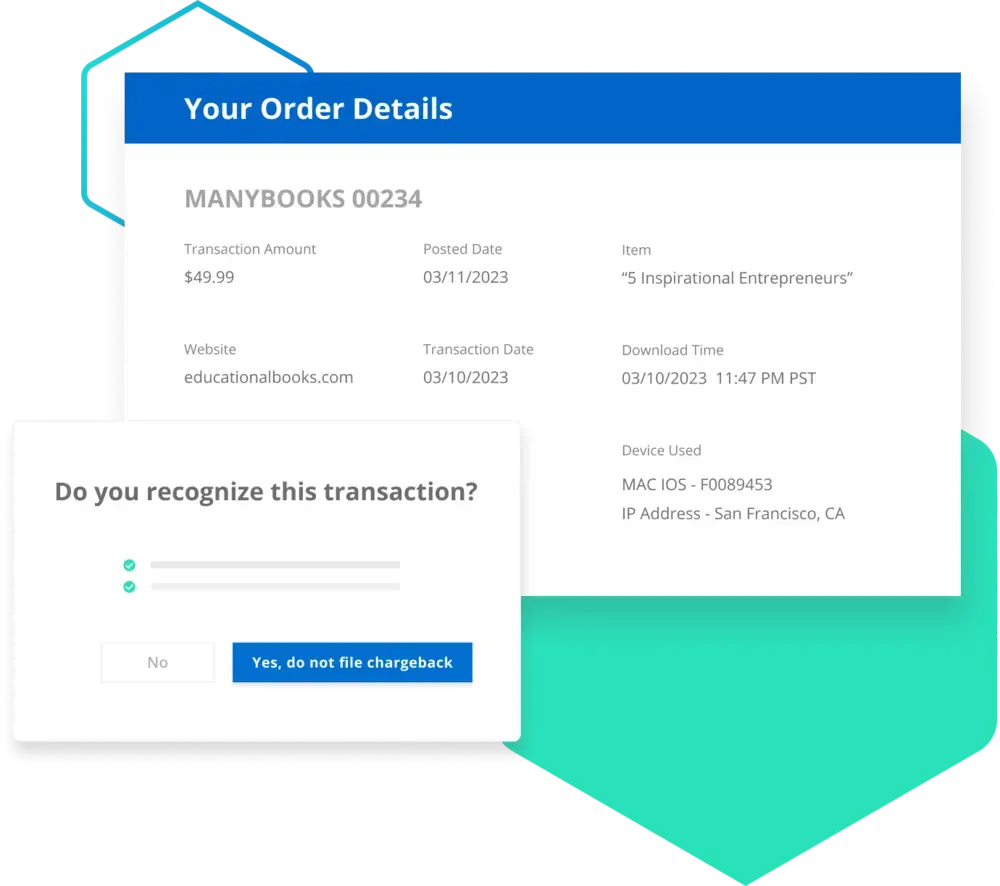 Order Validation
Turn the cardholder's bank into your ally against friendly fraud. Share business and transaction information in real-time when requested — such as your return policy or a description of what was purchased. And empower the bank to work on your behalf to resolve the customer complaint.
Kount is a preferred reseller for both order validation solutions:
Ethoca Consumer Clarity
Verifi Order Insight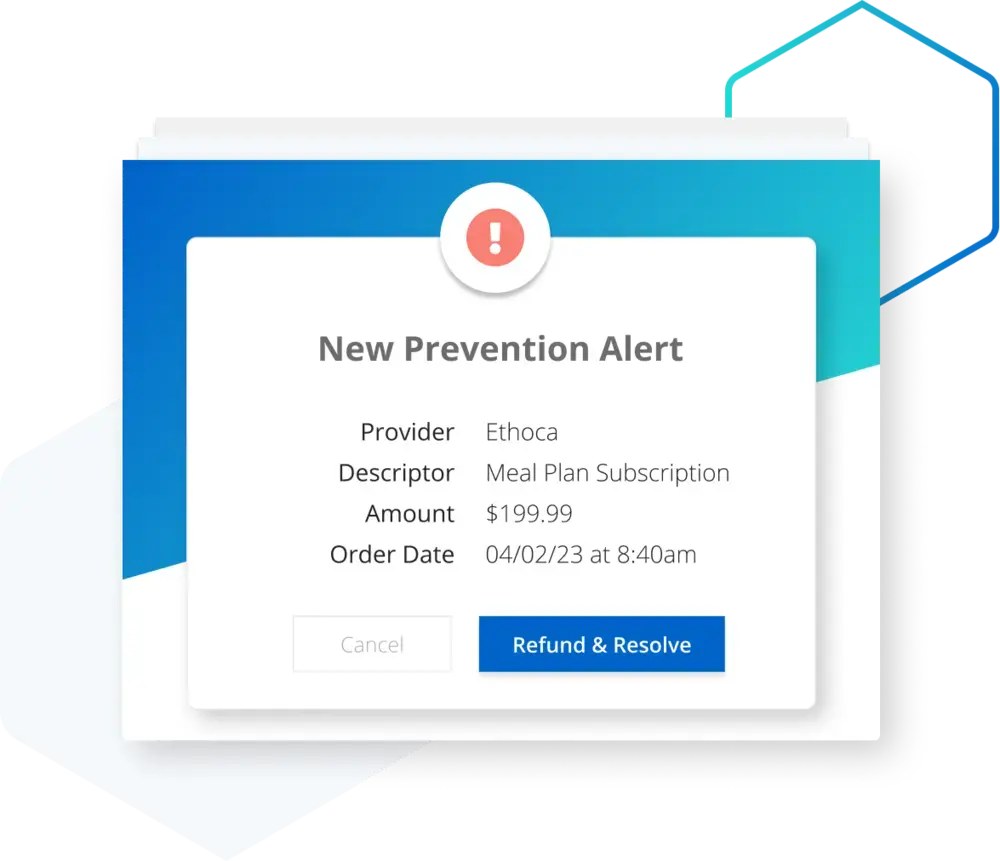 Prevention Alerts
Receive advance notice when a transaction has been disputed. Use the extra time to review the situation and see if there is a way to resolve the issue — such as refunding the customer. Then let the bank know what action was taken and if a chargeback can be avoided. 
Kount is a preferred reseller for both prevention alert solutions: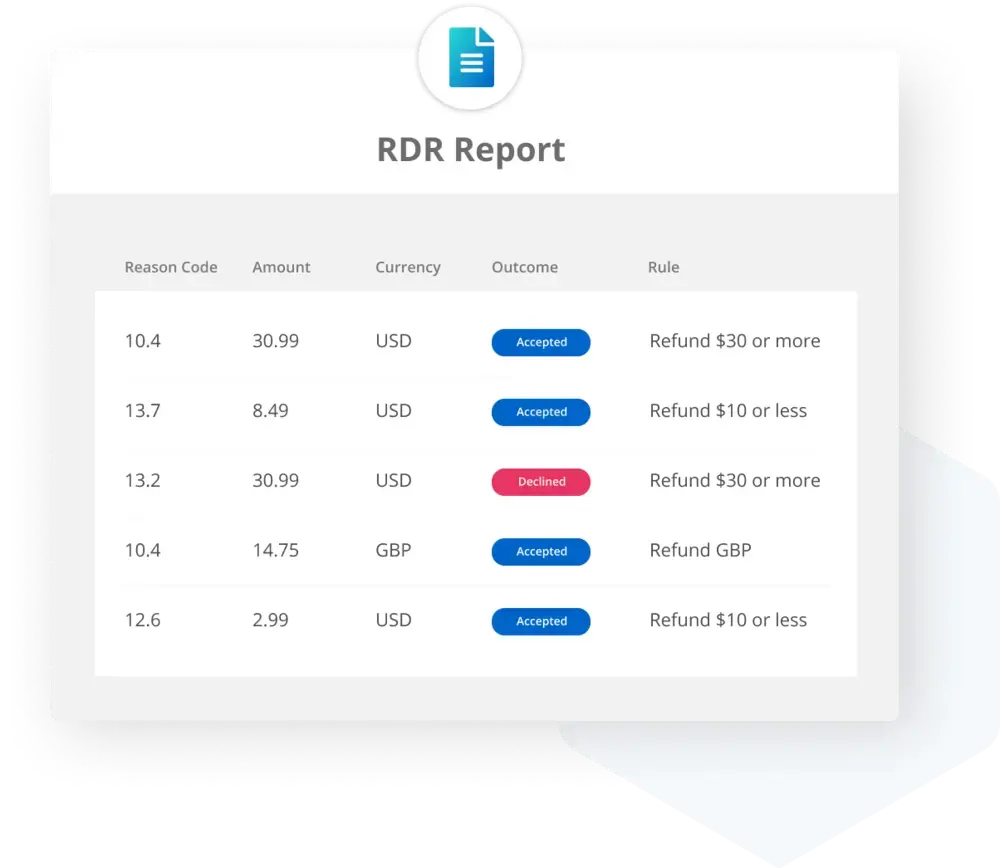 Rapid Dispute Resolution (RDR)
Decide which disputes you are willing to accept liability for — such as cases with certain reason codes or transactions over a given dollar amount. Then allow the bank to automatically refund any dispute that meets your chosen criteria. 
Kount is a preferred reseller for Visa's RDR solution.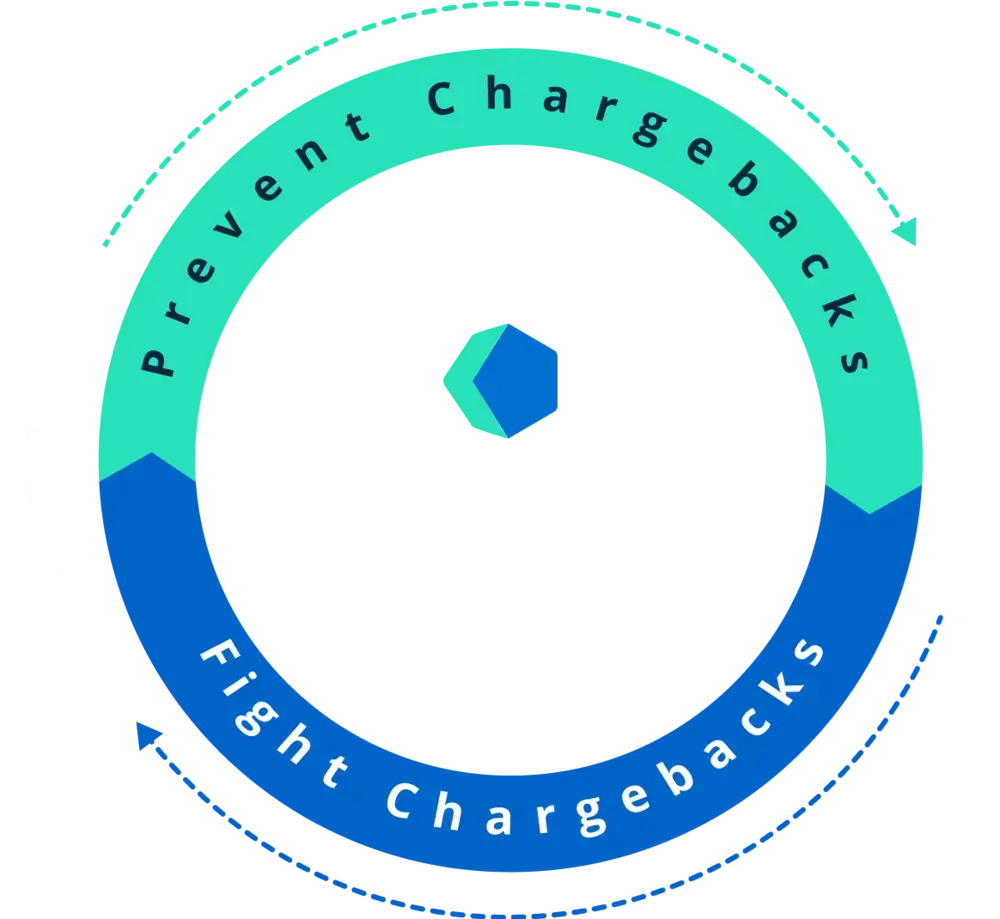 A COMPLETE STRATEGY
Technology that does it all
The best chargeback management strategy is a multi-layer approach – a variety of solutions used at various stages of the transaction lifecycle. 
Kount provides all the solutions you need to create the most complete protection possible with the most efficient strategy available.
WHY PREVENT?
The value of prevention solutions
Any merchant — whether card-present or card-not-present, big or small — can benefit from chargeback prevention solutions.
Keep chargeback counts low
Reduce chargeback rates by 40-50%. Keep thresholds low and merchant accounts healthy.
Receive advanced warning
Identify issues within 24 hours of a dispute rather than waiting for a chargeback 2-5 weeks later.
Improve customer experience
Increase customer satisfaction by quickly and proactively resolving complaints. 
Save on fulfillment costs
Stop the shipment of goods on disputed orders. Retain fulfillment, shipping, and product costs.
WHY KOUNT?
Making prevention efficient and effective
To achieve the best results possible, your prevention strategy needs to include these three characteristics.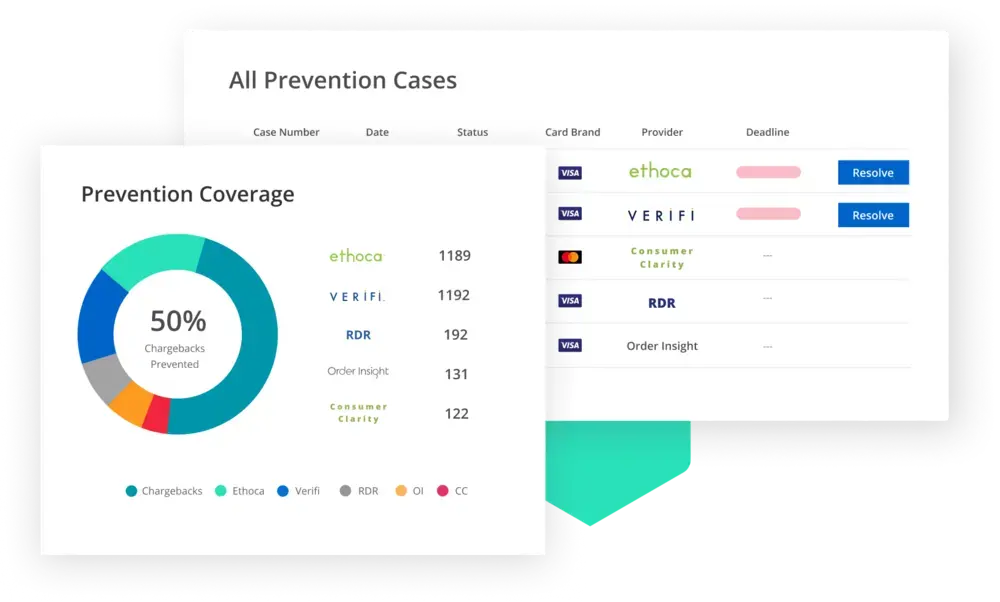 Manage everything from one platform
The more solutions you use, the better your protection will be. But logging into different portals to complete tasks and monitor data is a nightmare. That's why Kount puts everything you need into a single platform. 
Get started with just one integration
Manage all solutions from a single account
Monitor trends across the entire dispute lifecycle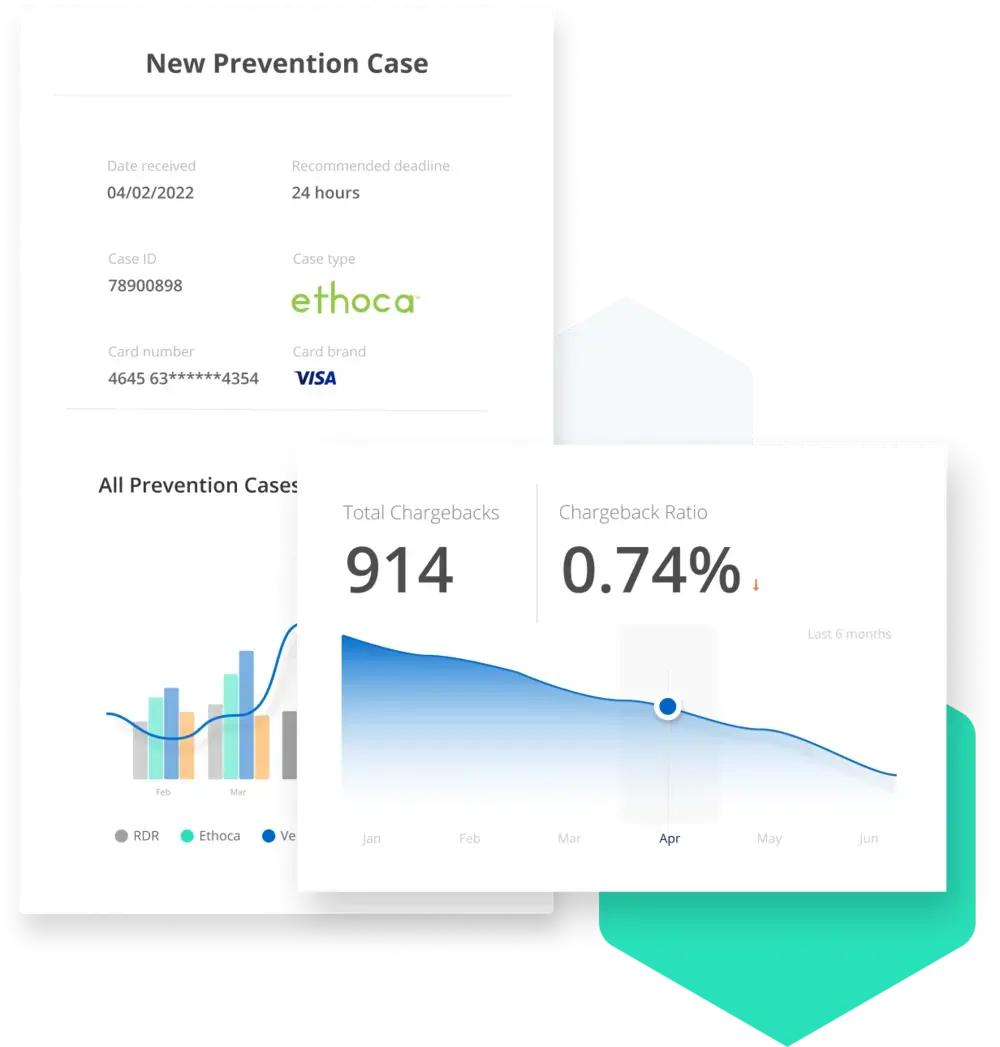 Monitor outcomes with real-time reporting
Data analysis is the secret to your success. And Kount has what you need. All our prevention solutions come with intuitive, interactive, in-depth reports so you can easily monitor and optimize outcomes. 
Identify hidden issues so you can solve problems at their source
Monitor the effectiveness of each individual solution so you always have the best ROI
Test strategies so results continuously improve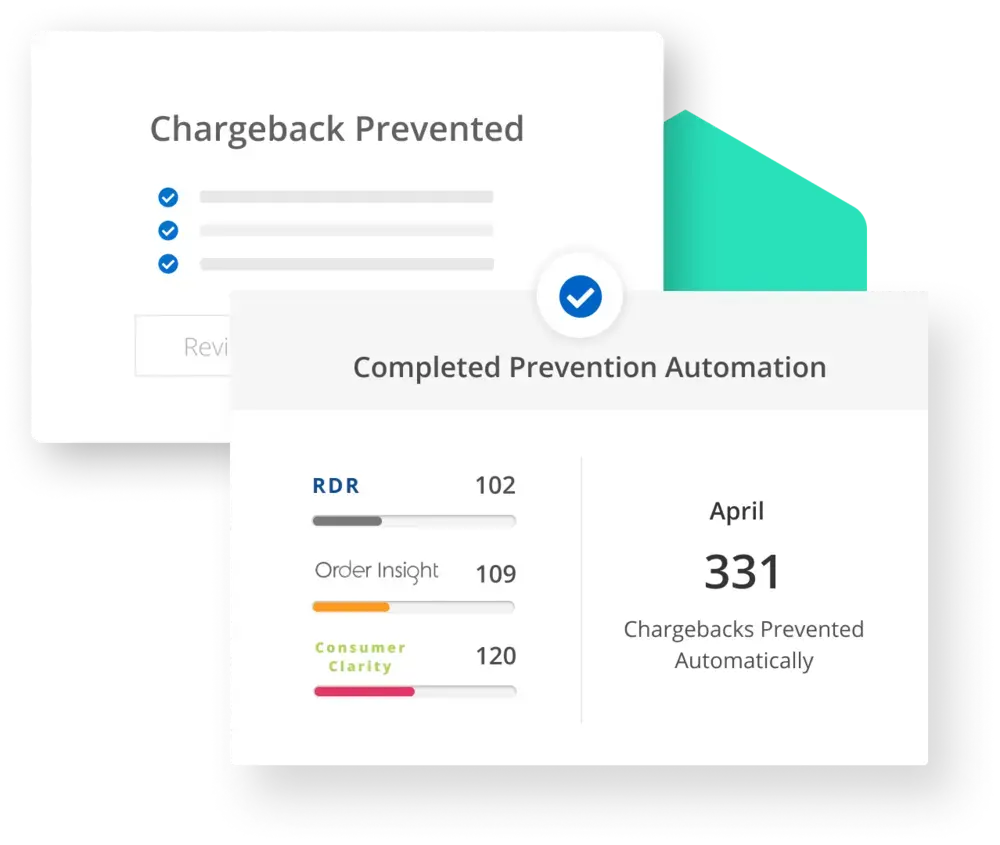 Increase efficiency with automation
Adding more solutions to your chargeback management workflow doesn't have to mean adding more busy work for your team. Pick how much or how little you want to automate, and the technology will handle the time-consuming, labor-intensive, error-prone tasks. 
Improve employee satisfaction by removing repetitive, mundane tasks
Save time and money by increasing productivity
Protect more revenue by eliminating errors and missed opportunities
GET STARTED
Create your prevention strategy today
Are you ready to see why thousands of companies trust Kount to prevent chargebacks with unparalleled efficiency? Sign up for a demo today. 
---
Image