CASE STUDY
J.R. Dunn Jewelers Cuts Fraud Costs and Increases Sales with Kount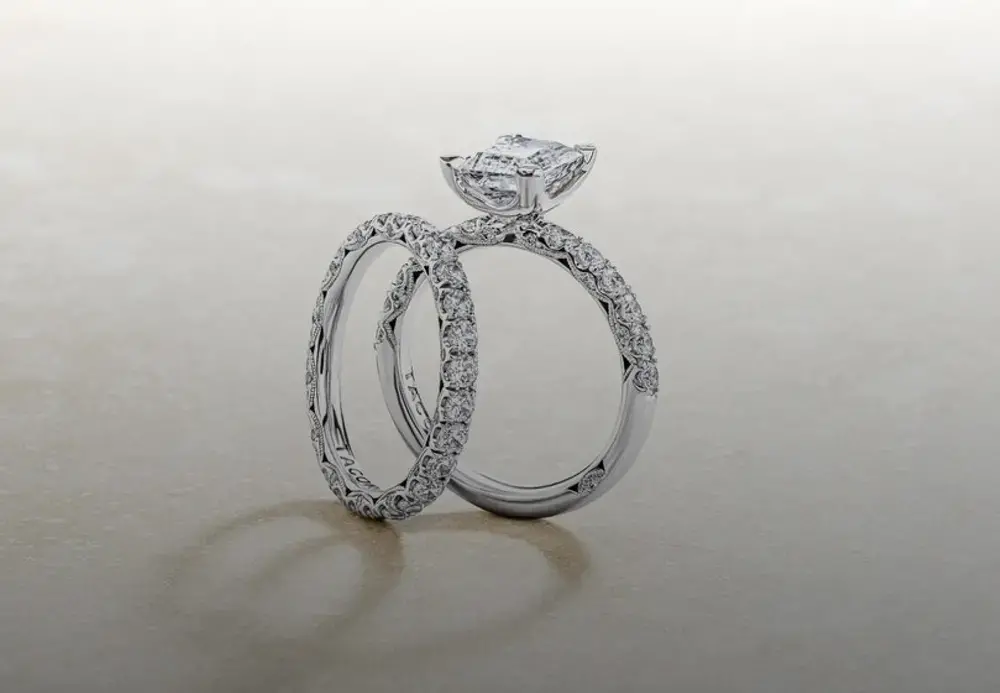 100%
increase in online order size
90%
savings on fraud solution
$120,000
annual reduction in fraud costs
JR Dunn Jewelers started as a brick-and-mortar retailer for buyers of designer jewelry. As the company grew, so did their point of sales. In 2004, the company was one of the first independent jewelers to launch an ecommerce website, which quickly gained a leading reputation among shoppers and competitors.
THE PROBLEM
Strict fraud rules. Too many declined orders.
Before coming to Kount, JR Dunn Jewelers was using a third-party fraud prevention solution. When an order was made, the technology would initially process a test transaction for a small amount. If the order details seemed legit and the transaction was approved, the entire amount of the purchase would be charged. If the initial charge was declined, the company would manually review the order. 
Unfortunately, transactions from legitimate customers were often declined. For example, a customer would buy a gift and have it delivered to an address different than the billing address — a common practice, yet one that seemed suspicious to the technology. 
Even worse, decline notices were sometimes delayed as long as 48 hours — costing the company sales. In fact, about 15% of the trial transactions were declined, and as many as 50% of those transactions were abandoned by customers due to delays. 
JR Dunn Jewelers knew there had to be a better way to manage fraud while delivering better service for customers. That's when the company turned to Kount.
THE SOLUTION
Flexible technology. Better customer experiences.
With Kount, JR Dunn Jewelers was able to customize the solution to give customers a seamless checkout experience while still protecting against fraud. Plus, the company was able to expand their sales methods — providing online and mobile checkout options — without increasing risk. 
The solution also helped the company easily detect if a customer is using multiple cards, multiple emails, or making multiple transactions — common indicators of fraud. That cuts down the amount of orders that need to be manually reviewed.
We have been very, very satisfied. Excellent quality, performance, availability and reliability. The support we get from Kount is great — our customer service representative is always available and responds quickly. Usually we have an answer to our questions within the hour.
— Kara Mangiere, Director of ECommerce, JR Dunn Jewelers
THE RESULTS
Less fraud costs. More sales.
Since implementing Kount, JR Dunn Jewelers has saved 90% on fraud prevention costs — reducing monthly costs by $10,000 and yearly costs by $120,000. The company also manually reviews significantly less orders in less time.
And because the solution works quicker and more accurately than the company's previous fraud provider, customers have stopped experiencing delays when checking out. Cart abandonment has dropped from 50% to 0%. In turn, the company has seen an increase in online order size and sales volume — without an increase in chargebacks.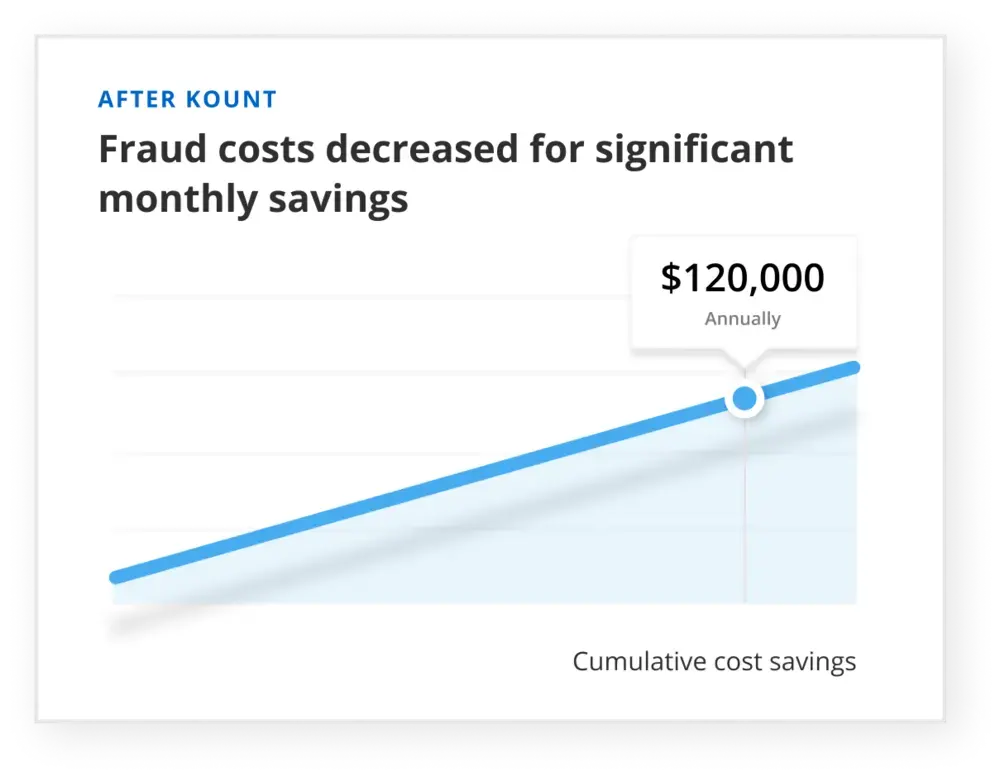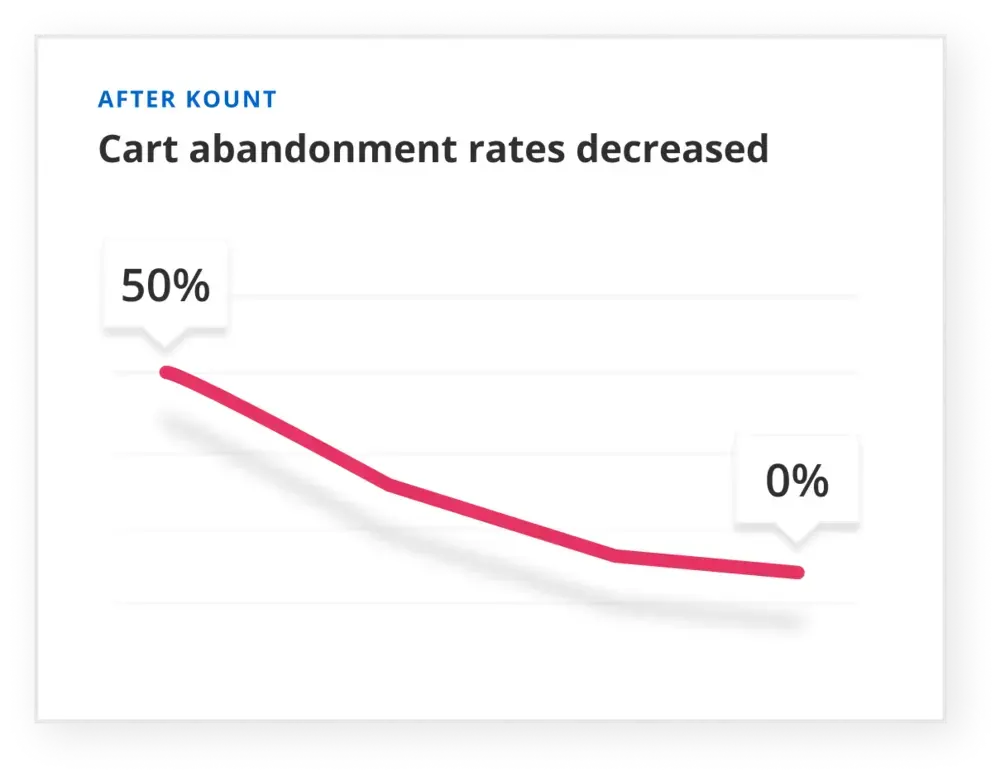 You always hear about the jewelry industry getting targeted for fraud, so it's great to have a solution like Kount that provides a powerful fraud prevention strategy without inhibiting our customers' experience.
— Kara Mangiere, Director of E-Commerce, JR Dunn Jewelers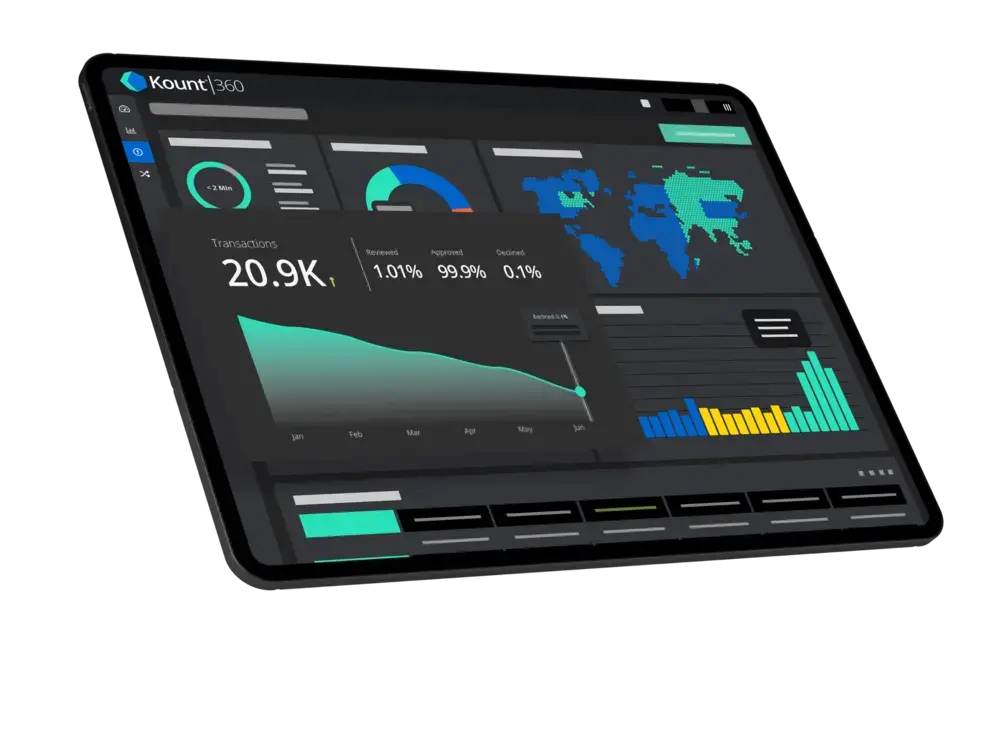 GET STARTED TODAY
Save on fraud costs and increase revenue
Want to achieve revenue growth like J.R. Dunn Jewelers? We can help. Our customizable solutions are built to fit your needs and goals.