WEBINAR
Customer Live Demo: Dispute and Chargeback Management
How Kount's latest solution makes it easy to resolve disputes and increase revenue.
Scott Adams
Vice President of Friendly Fraud
Kount
Troy Fuhriman
Sr. Customer Success Manager
Kount
Cristina Levenetz
Sr. Customer Marketing Manager
Kount
Historically, it hasn't been easy to manage customer disputes in time to prevent chargebacks. Businesses had to integrate several systems and train agents to use multiple tools. Kount eliminates this expensive, complicated workflow with one dashboard that makes it easy to stop more chargebacks.
Take a look inside Kount's Dispute and Chargeback Management Solution – including Ethoca and Verifi tools – in this exclusive event for Kount customers.
We discuss how Dispute and Chargeback Management helps to:
Simplify operations with inquiries, alerts, and notifications in one dashboard
Prevent revenue losses from criminal fraud, friend fraud, and legitimate disputes
Refund purchases automatically to prevent chargebacks
Save the sale by reminding customers of forgotten purchases
Compare and analyze data to reduce future fraud
Reduce costs with a "pay only for positive outcomes" model
Get More
Resources from Kount
Webinars
See more webinar resources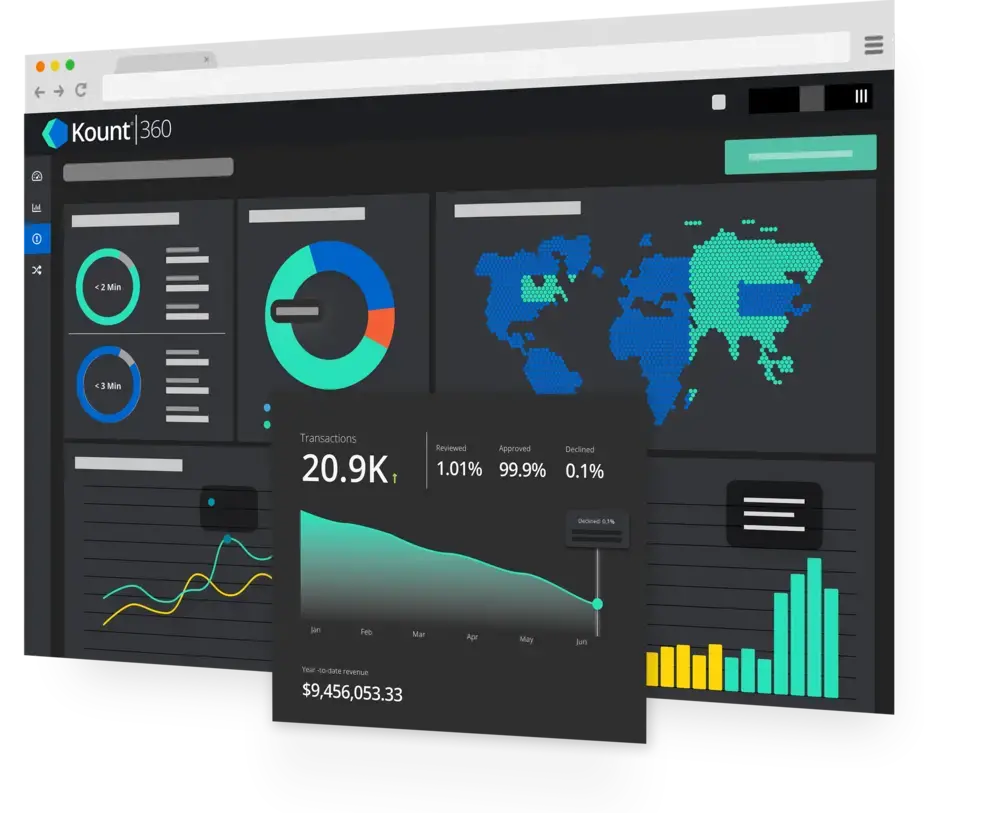 EXPLORE KOUNT
Want to learn more?
Schedule a conversation with our team to find out how to grow your business with more confidence.