Webinar
How to stop customer disputes and holiday chargebacks
Kount and Verifi, a Visa Solution, show you how to stop chargebacks, protect revenue, and speed up dispute time frames from a single platform.
Lisa Polter-Tennant
SVP Global Client Relations
Verifi
Abrianna Davis
Billing Director
Reflex Media
Rich Stuppy
VP & Senior Customer Experience Leader
Kount
With more consumers expected to do more online shopping, businesses can expect record-breaking digital sales this holiday season.
Unfortunately, with more online sales comes the inevitable increase in disputes and chargebacks. These events can dramatically impact sales revenue, customer experiences, and business operations if you're not careful.
To stop those holiday chargebacks — and save sales — you need a powerful set of dispute alert and chargeback management tools.
Register for this webinar to learn how these tools can immediately and automatically stop chargebacks, grow revenue, and save time.
Learn how to:
Stop chargeback losses and decrease chargeback rates
Protect revenue and prevent inventory loss
Help customers recognize purchases and improve brand experiences
Reduce dispute times with automated refunds and real-time communication
GET MORE
Resources from Kount
Webinars
See more webinar resources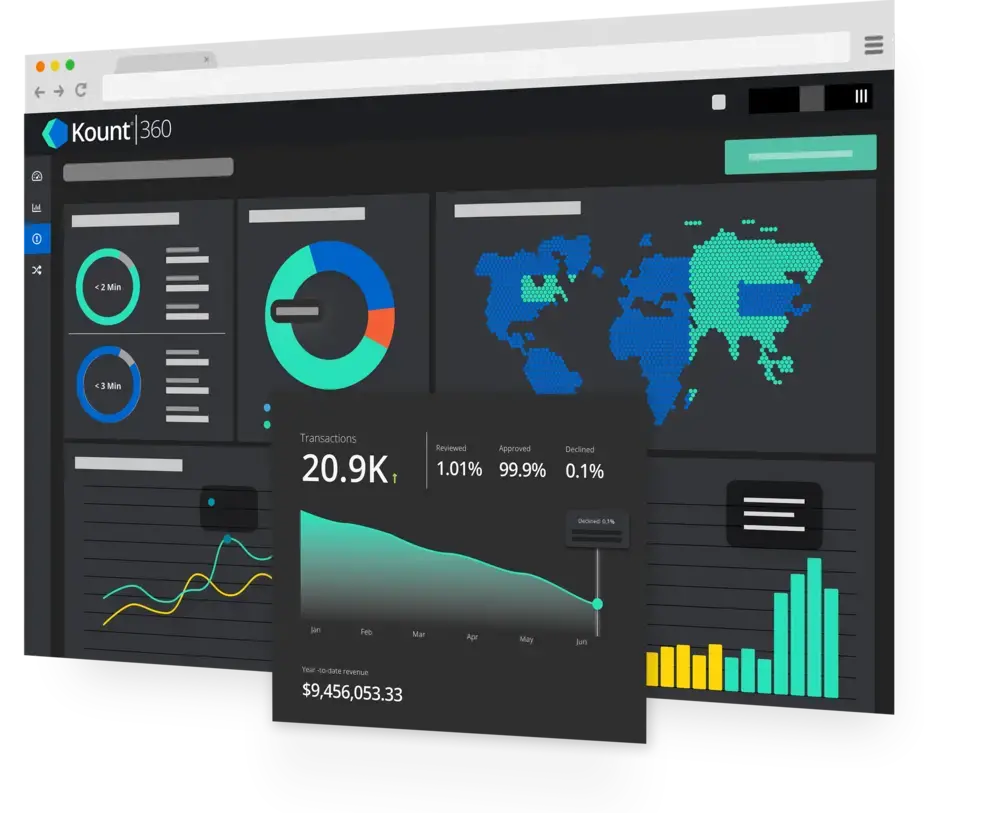 EXPLORE KOUNT
Want to learn more?
Schedule a conversation with our team to find out how to grow your business with more confidence.