Webinar
How a Multi-Million Dollar Company Manages International Payments and Fraud
Featuring BlueSnap, the All-in-One Payment Platform for Global Business
Jamie Kinshella
Partner Business Manager
Kount
Shelby Vignes
Manager, Internal Controls and E-Commerce Fraud
Arbonne
John Pleau
Senior Director of Global Sales
BlueSnap
Melayna Gabiou
Sr. Director of Growth Marketing
Kount
Enterprise operations are complex – large teams manage payments across different channels and countries. Without a flexible approach to payments and fraud prevention, you might fix something in one region that disrupts operations in another. Learn how Arbonne solved this problem by partnering with global payment and fraud solutions that communicate and adapt. And find out how they used AI and targeted consulting to optimize fraud protection, automate order decisioning, and enable international commerce.
Discussion topics include:
Consolidating your payment and fraud technology stack to simplify global eCommerce
Managing multiple payment methods and international currencies
Adapting fraud protection and payments to regional challenges and regulations
Automating order reviews to reduce costs, increase conversions, and accelerate sales
Reducing chargeback rates and avoid fraud monitoring programs
GET MORE
Resources from Kount
Webinars
See more webinar resources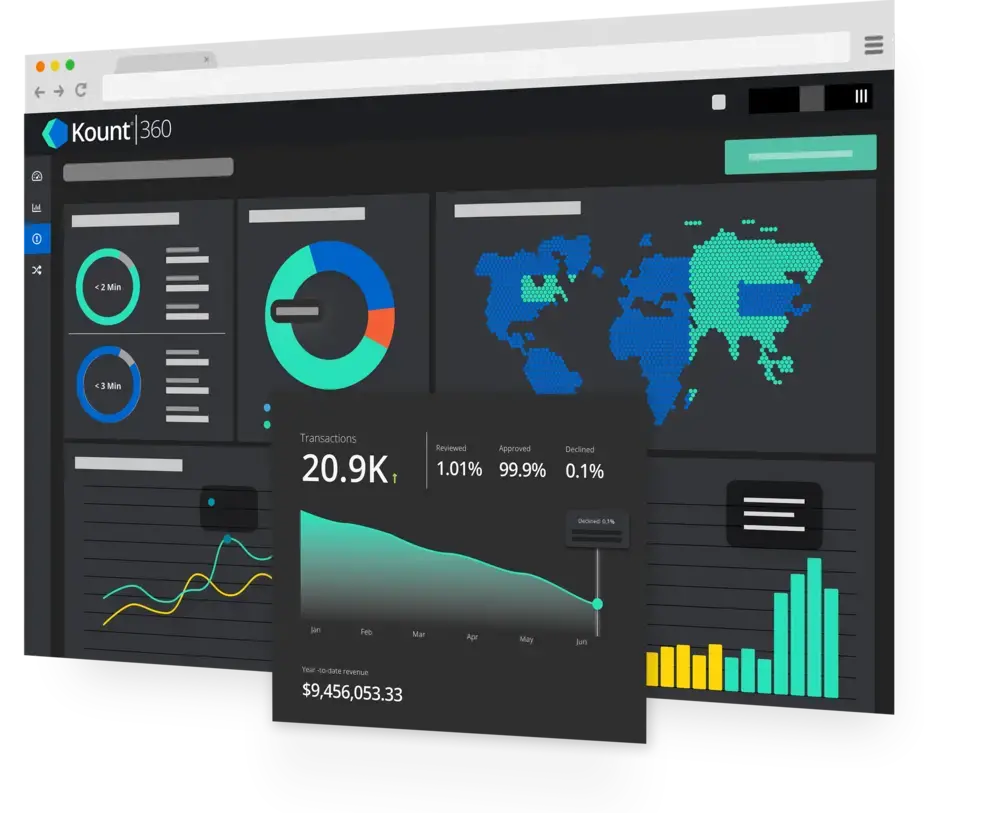 EXPLORE KOUNT
Want to learn more?
Schedule a conversation with our team to find out how to grow your business with more confidence.