Webinar
How to Quickly Resolve Disputes Before They Become Chargebacks
Learn how to intercept and deflect disputes from criminal and friendly fraud, post-authorization and pre-chargeback.
Scott Adams
Vice President of Friendly Fraud
Kount
Kyle Smith
Vice President, Business Development
Ethoca
Kathryn Vargas
Product Marketing Manager
Kount
Once a fraudulent sale is complete, you may not know for up to 6 weeks – when the chargeback arrives. That's too late to stop fraud, resolve customer disputes, or prevent inventory loss. But a new solution allows businesses to communicate directly with card issuers in real time, notifying them as soon as customers initiate a chargeback. Learn how Ethoca Alerts and Kount's Dispute and Chargeback Management Solution give businesses time to stop chargebacks and save money.
Discussion topics include:
Stop the fulfillment of fraudulent orders.
Prevent chargebacks before they happen and reduce related costs.
Use fraud alerts to accept more orders with confidence.
Update fraud rules to prevent future fraud.
Eliminate related fraudulent orders with link analysis.
Save customers from the frustrating chargeback process.
GET MORE
Resources from Kount
Webinars
See more webinar resources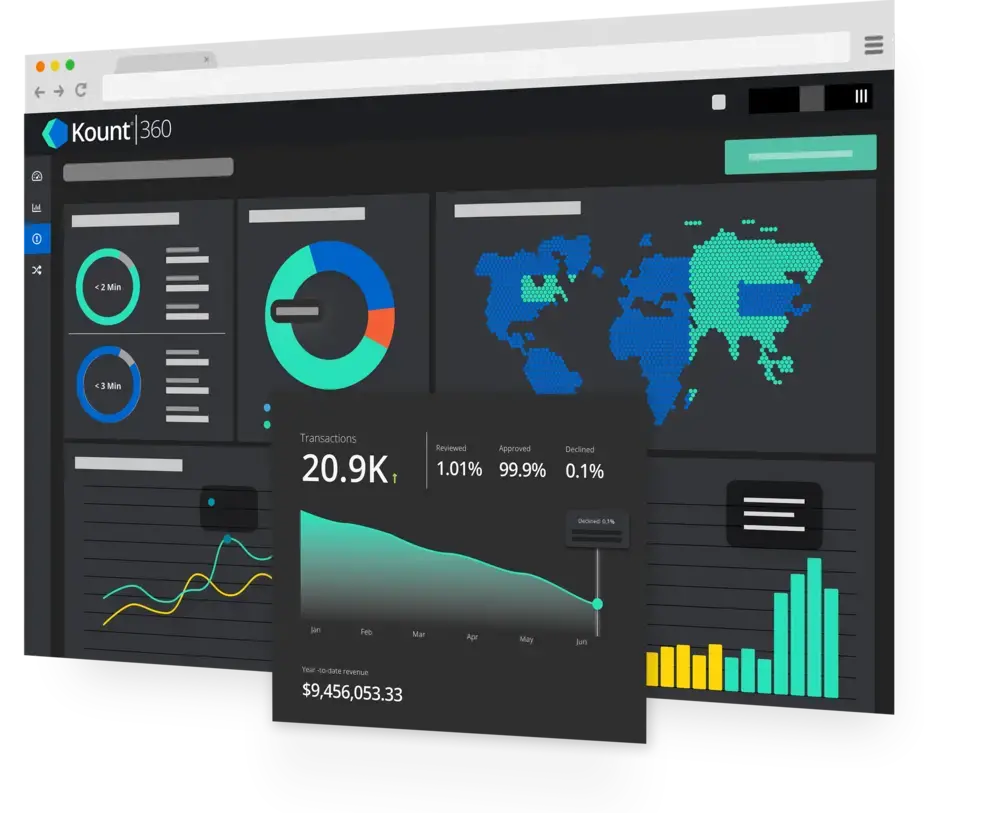 EXPLORE KOUNT
Want to learn more?
Schedule a conversation with our team to find out how to grow your business with more confidence.