Webinar
How to Prevent Chargebacks & Resolve Disputes Immediately
Learn how to stop chargebacks, protect revenue, and speed up dispute timeframes with a single platform.
Gabe McGloin
Head of International Merchant Sales and Business Development
Verifi, A Visa Solution
Joe Notari
Risk Strategy Manager
14 West
Scott Adams
VP of Friendly Fraud
Kount
Emily Valla
Corporate Communications Director
Kount
Managing chargebacks can be expensive and time consuming, which interferes with reaching business goals. That's why it is crucial for companies to implement a powerful set of chargeback management tools to resolve chargebacks in near real time, without the need for development resources or complex integrations. Join this webinar to learn how Kount's partnership with Verifi, A Visa Solution, as well as its brand new Near Real-Time Chargeback Prevention Solution, can immediately and automatically stop chargebacks, grow revenue, keep customers, and save time.
Discussion topics include:
Insights into stopping chargeback losses, decreasing chargeback rates, and avoiding penalties
Strategies to protect revenue with instant notifications to prevent the loss of goods and services
Ways to save the sale and retain good customers by intercepting disputes and helping customers recognize purchases
How to reduce dispute timeframes from weeks to seconds with automated refunds and by communicating with issuers in real time
GET MORE
Resources from Kount
Webinars
See more webinar resources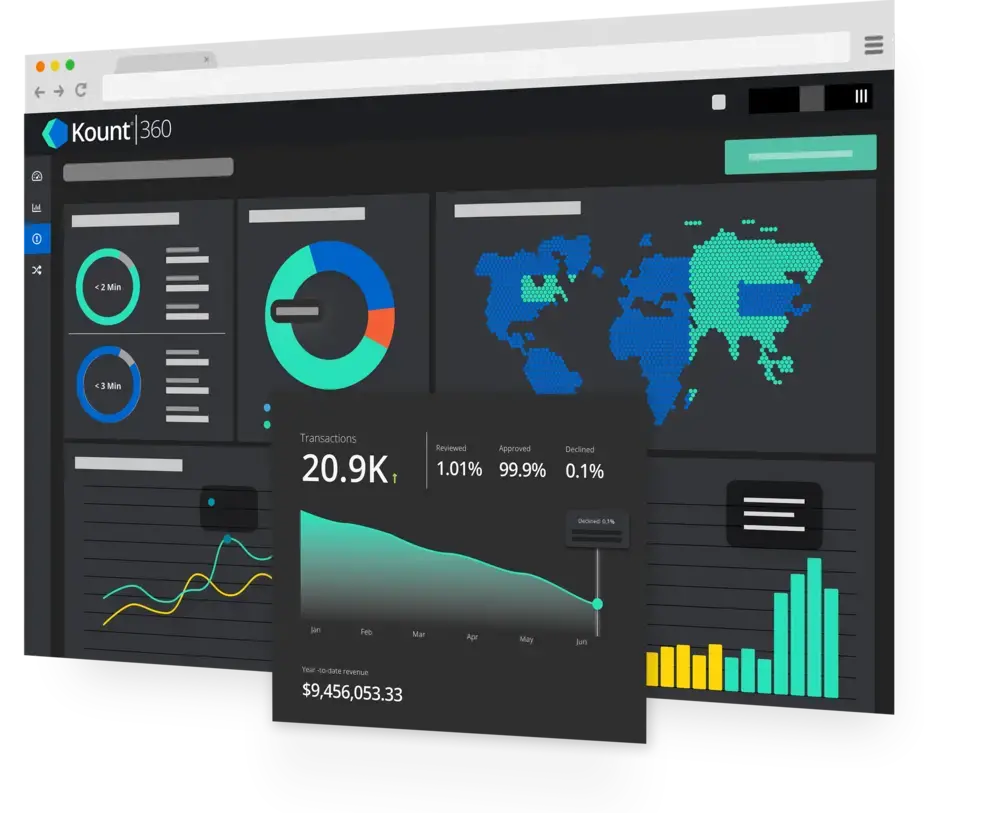 EXPLORE KOUNT
Want to learn more?
Schedule a conversation with our team to find out how to grow your business with more confidence.