Webinar
Securing Growth: Scaling Your Payment and Fraud Strategy
Accept more payments online, in-store, and on the go. Learn how industry-leading payment solutions can help your business grow.
Marta Rzeszowska
Director of Product – Payments & Retail Solutions
Moneris
Diego Szteinhendler
Senior Vice President, Business Development Cyber & Intelligence Solutions
Mastercard
Stephanie Brzezinski
Channel Partner Manager
Kount
The right approach to payment processing can unlock surprising growth. And in the spirit of Canada's Fraud Prevention Month, learn how your fraud prevention solution plays an essential role. Join us, along with experts from Moneris, Mastercard, and Kount, to discuss how AI-driven strategies can protect your entire customer journey and accelerate growth.
Discussion topics will include:
Accepting and processing payments directly from your website
Setting up cloud-based solutions to provide tailored customer experiences
Facilitating 3DS2 with a layered fraud approach
How to reduce chargebacks and manual reviews while increasing approval rates
Protecting the entire customer journey with an all-in-one platform
GET MORE
Resources from Kount
Webinars
See more webinar resources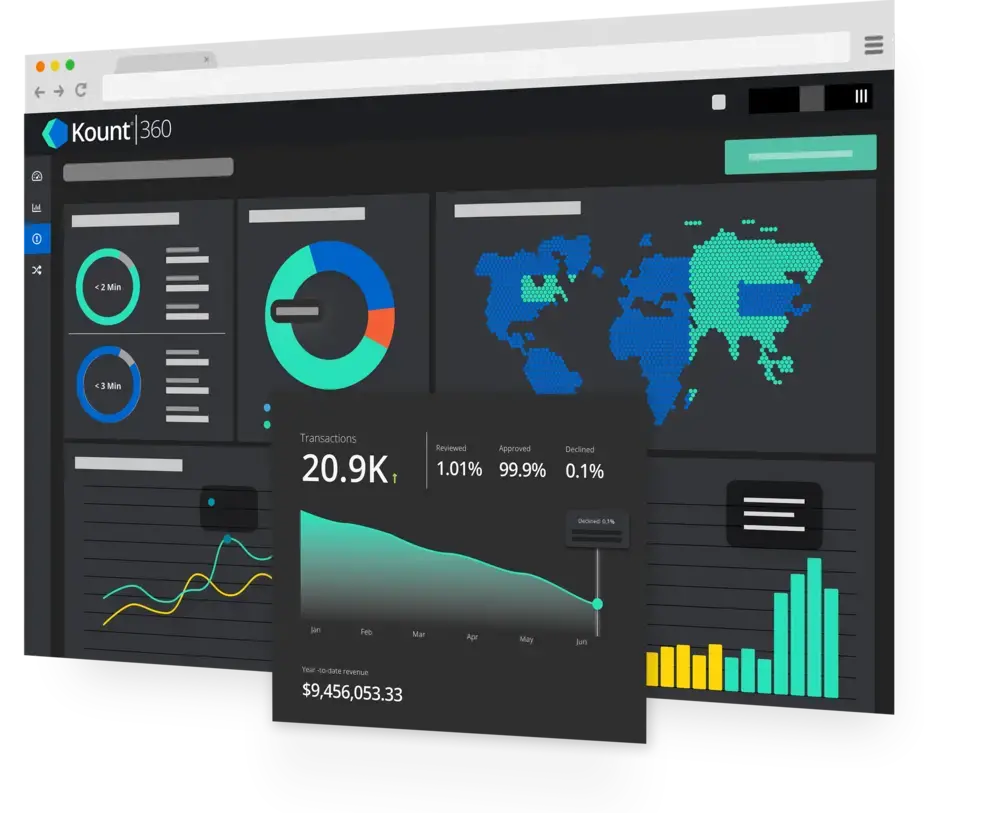 EXPLORE KOUNT
Want to learn more?
Schedule a conversation with our team to find out how to grow your business with more confidence.