Webinar
How to Protect and Grow Sales Like JOANN and Conair
Learn how to adapt quickly and easily to e-commerce changes using Kount and Salesforce Commerce Cloud.
Dara Meath
Chief Information Officer, Head of Digital & Ecommerce
Conair
Jennifer Zammikiel
Manager, Treasury Operations
Jo-Ann
Emily Valla
Corporate Communications Director
Kount
Last year, JOANN saw its monthly online transaction volume jump unexpectedly from 300k to 3 million. At the same time, Conair needed to protect an increase in Canadian transactions. Sudden changes like these can disrupt operations and expose your business to new fraud losses – unless you're prepared.
Learn how Kount's fraud prevention cartridge made it easy for JOANN and Conair to protect and grow sales on Salesforce Commerce Cloud, all without increasing their teams.
We discuss how JOANN and Conair were able to:
Manage enterprise sales volumes with a 1-person team
Quickly adapt policies to protect a new BOPIS channel
Safely grow domestic and international sales
Stop retail arbitrage and resellers to improve customer experiences
Implement Kount's fraud protection quickly and easily on SFCC
Keep chargebacks and manual reviews low when digital demand spikes
GET MORE
Resources from Kount
Webinars
See more webinar resources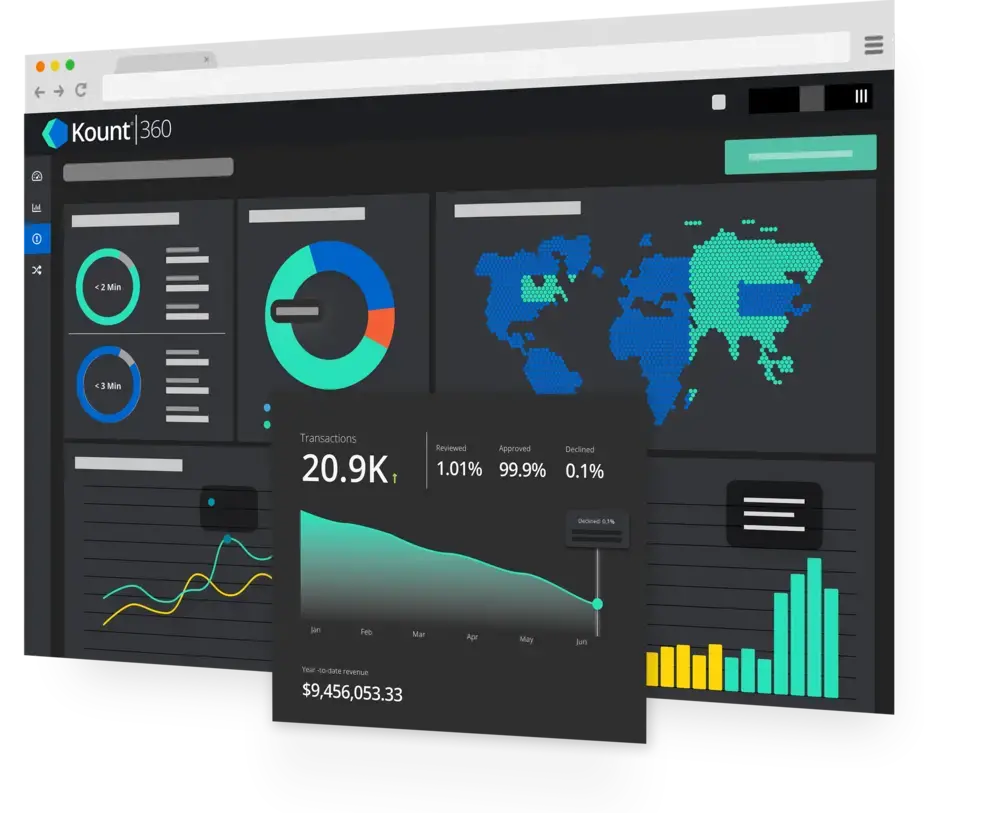 EXPLORE KOUNT
Want to learn more?
Schedule a conversation with our team to find out how to grow your business with more confidence.