Webinar
New Strategies to Turn Customer Insights Into Revenue
An Inside Look at Data on Demand Powered by Snowflake
Rosemary Hua
Global Head of Computing
Snowflake
Learn how to gain deep customer insights that drive new sales opportunities, minimize friction, and increase approvals.
Few eCommerce businesses have the deep, actionable customer data they need to grow quickly. But now, businesses can extract rich, ready-to-use customer information to uncover sophisticated fraud and reveal hidden business opportunities. Learn how to access Data on Demand from Kount's Identity Trust Global Network, powered by Snowflake, to make informed business decisions, personalize customer experiences, and discover the next opportunity to grow revenue.
Discussion topics include:
How to analyze data across multiple transactions to find trends or spot anomalies
Strategies to personalize the customer experience with rich customer insights
Best practices to uncover revenue opportunities to make better product and market decisions
How to optimize fraud operations quickly by analyzing data from the entire customer lifecycle
GET MORE
Resources from Kount
Webinars
See more webinar resources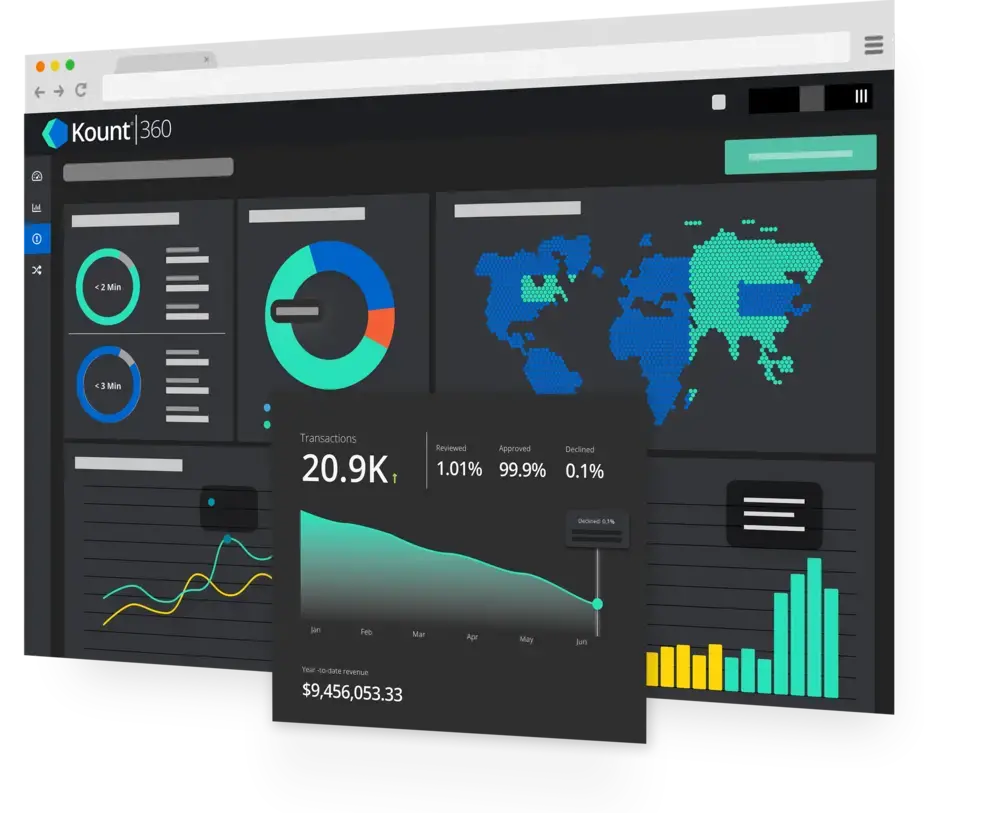 EXPLORE KOUNT
Want to learn more?
Schedule a conversation with our team to find out how to grow your business with more confidence.