WEBINARS
Frictionless Fraud Prevention in FinTech
How it works and why identity trust is key.
Benjamin Teal
Fintech and AltFi Industry Expert
Equifax
Shawn O'Neill
Enterprise Account Executive
Kount
Melayna Gabiou
Sr. Director of Growth Marketing
Kount
Fintech and alternative finance businesses have turned convenience into explosive growth. But while customers love frictionless services, so do bad actors: Unprotected businesses are seeing rising losses from fraud. Kount, an Equifax Company, protects digital payments and accounts across the entire customer journey – without increasing friction. Join us to learn more about proven strategies and best practices to increase revenue and protect every digital interaction.
We'll discuss how to:
Secure buy now, pay later purchases
Protect one-time and recurring digital payments
Reduce customer friction and increase approval rates
Stop account takeover and bot attacks
Manage customer disputes to prevent post-auth chargebacks
Analyze fraud data to enhance business decisions
GET MORE
Resources from Kount
Webinars
See more webinar resources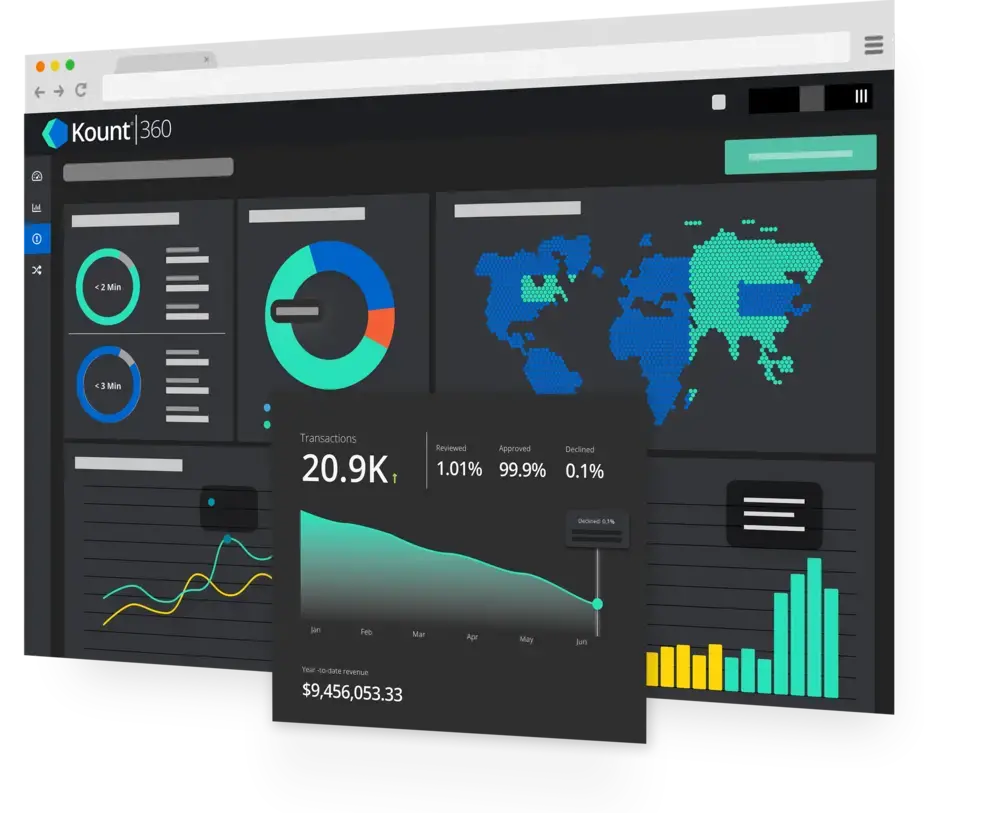 EXPLORE KOUNT
Want to learn more?
Schedule a conversation with our team to find out how to grow your business with more confidence.