THANKS FOR JOINING US AT
Food on Demand
We had a great time meeting you at Food on Demand and look forward to speaking with you further! Ready to learn more about Kount's Identity Trust Global Network and how you can increase profitability while providing an enhanced customer experience? Set up a meeting today and earn a $50 gift card!
GET MORE FROM KOUNT
More live and on-demand events
Webinars
See more webinar resources
TESTIMONIALS
What our customers are saying
Image

"We have been very, very satisfied. Excellent quality, performance, availability and reliability. The support we get from Kount is great."
Kara Mangiere
Risk & Director of eCommerce
Image

"The bottom line is Kount works. It does exactly what was advertised for us, which was reducing friendly fraud."
Lee Schmidt
Founder and CEO
Image

"I'm really proud to say that we feel very supported. When we have questions or want to dive into things that we don't know, we get solutions, answers, and action."
Norma Flores
Sr. Customer Care Manager
Image
"Kount's partnership is the biggest asset to us. Their expertise on fraud and ability to work with us is so valuable."
Wendy Hans
Director of Fraud/Loss Control
Image

"Kount has been a great partner. Their combination of tools, service, and people that understand our business makes it easy for us to sleep better at night."
José Andrés Chávez
Anti-Fraud Operations
Image

"The ability to write complex policies to decline, review, or approve orders has been key for us. When I need a new rule created to stop an emerging threat, our team can easily set that up. And that's been amazing."
Angela Kourtoglou
Senior Director of Operations
Previous
Next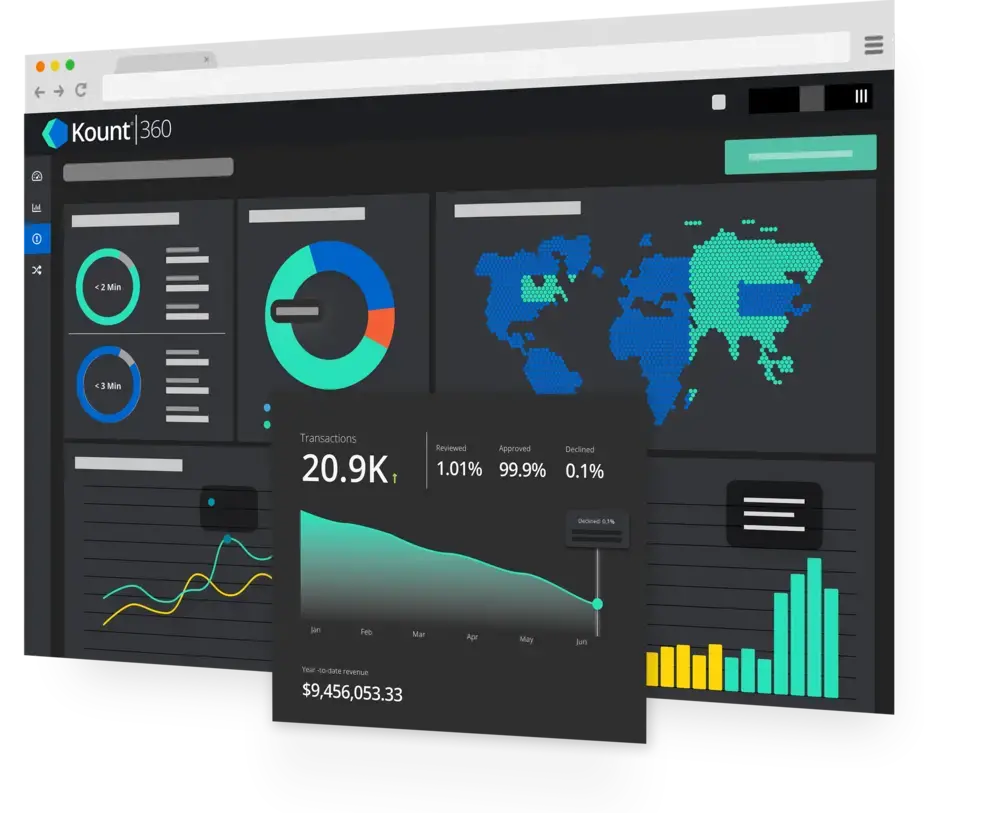 EXPLORE KOUNT
Want to learn more?
Schedule a conversation with our team to find out how to grow your business with more confidence.