THANKS FOR JOINING US AT
RLPSA
No matter what your role is within your restaurant or foodservice provider, RLPSA's Annual Conference has relevant and valuable content to tackle difficult challenges as well as discover industry best practices from a variety of perspectives!
GET MORE FROM KOUNT
More live and on-demand events
Webinars
See more webinar resources
TESTIMONIALS
What our clients are saying
"The ability to write complex policies to decline, review, or approve orders has been key for us. When I need a new rule created to stop an emerging threat, our team can easily set that up. And that's been amazing."
Angela Kourtoglou
Senior Director of Operations
"The features and functionality are fantastic. Kount is extremely detailed but still easy to use and very intuitive."
"I think the fact that Kount is automated and learns your business is a huge factor in why I like the software. It can be left alone and it makes excellent decisions for our business and workflow."
Jason A.
Fraud and Chargeback Analyst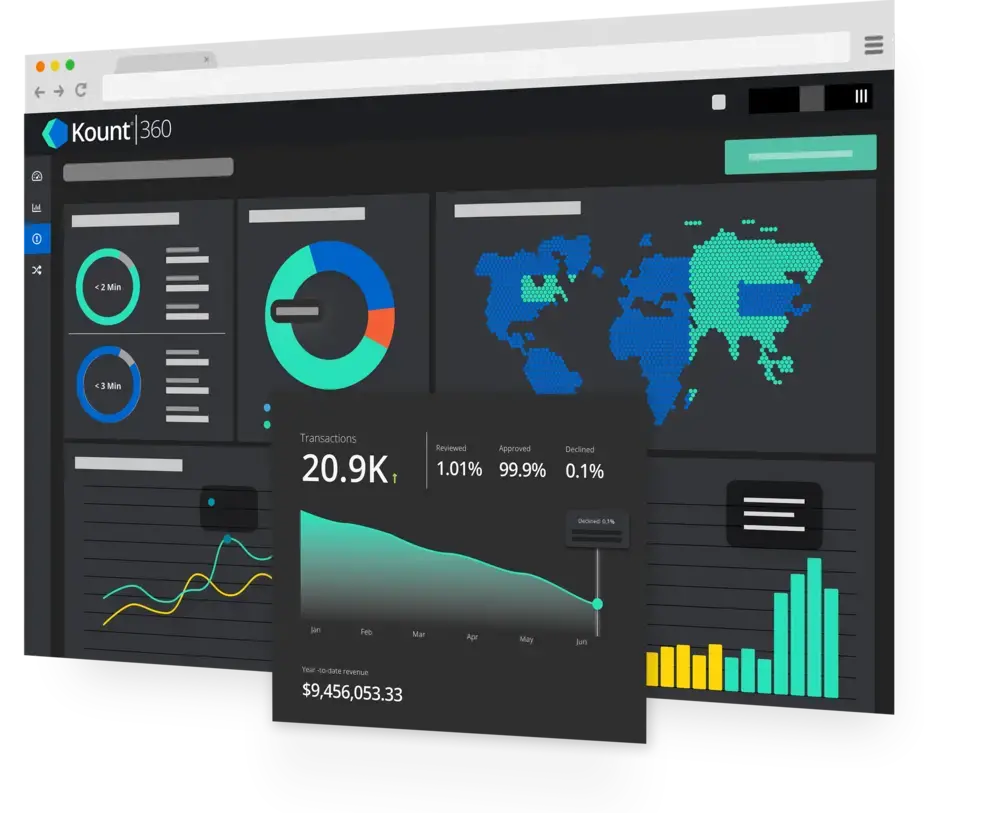 GET STARTED TODAY
Discover complete confidence with Kount
Thousands of companies from all over the world use Kount for a complete trust and safety strategy. Will you be next? Sign up for a demo today, and see what it's like to have confidence in every interaction.