THANKS FOR JOINING US AT
Shoptalk Europe
Shoptalk Europe unites Europe's biggest community of retailers and brands, all here for one critical reason... to build the future of how people search, shop, and spend and to find the tech partners to help them do it.
GET MORE FROM KOUNT
More live and on-demand events
Webinars
See more webinar resources
TESTIMONIALS
What our customers are saying
Image
"What we really appreciate about Kount is that we can use the product for more than just fraud."
Diego Martins
Manager, Finance Operations
Image
"Kount really is a one-of-a-kind solution. It was really easy to set up. And it's easy to use day-to-day. Reliability-wise, you couldn't do better."
Tom Denig
Director of Risk Operations
Image

"The bottom line is Kount works. It does exactly what was advertised for us, which was reducing friendly fraud."
Lee Schmidt
Founder and CEO
Image
"Our ability to offer the baseline level of Kount fraud protection at no extra cost helps us win business from competitors. Merchants see it as a big benefit."
John Johansen
Fraud Manager
Image
"Kount offered us something other companies couldn't: the ability to write our own custom rules that apply to our unique situation. I didn't have to buy someone else's pre-packaged sets."
Dave Parrott
Fraud Manager
Image
"Kount allows us to continue to serve the customer to the best of our ability without having to slow things down, without having to say no to the customer."
Chad Funk
Fraud Specialist
Previous
Next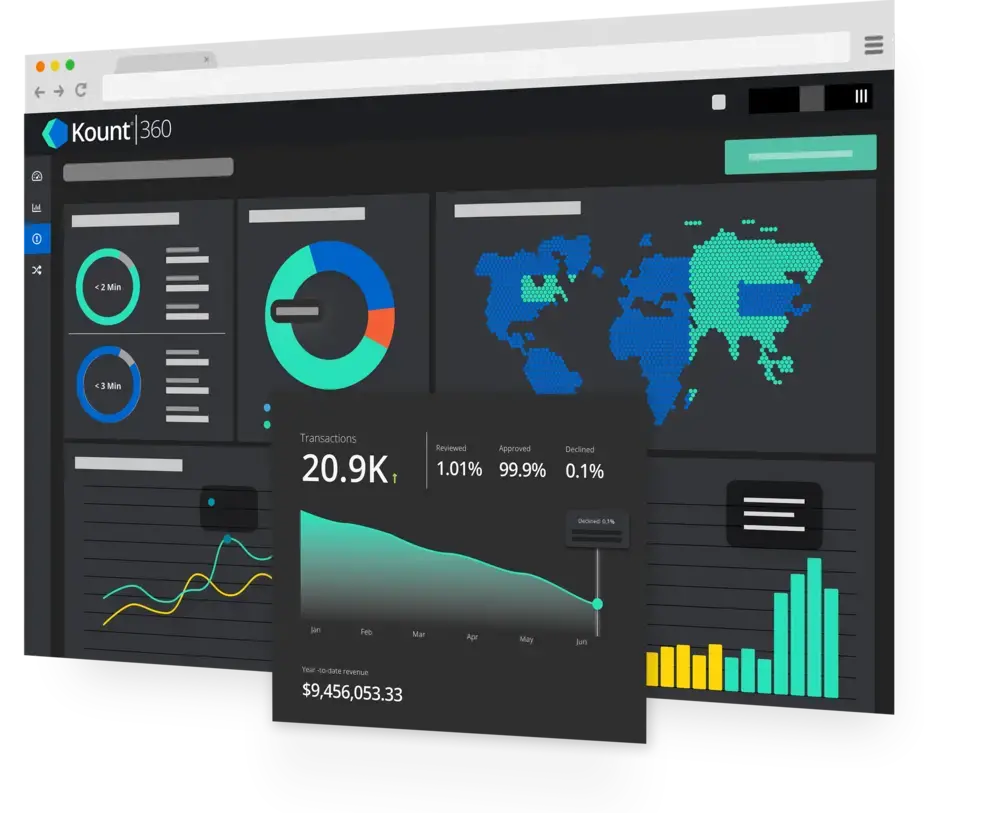 EXPLORE KOUNT
Want to learn more?
Schedule a conversation with our team to find out how to grow your business with more confidence.