EBOOK
Mastercard and Kount Reveal How to Beat Bonus Abuse in iGaming
Tired of wasting your marketing spend on fraudsters and opportunistic players that abuse promos and sign-up bonuses? Want to learn how to get these bonus abusers off your platform so you can focus on legitimate players? Mastercard and Kount have teamed up to give you the answers you've been looking for.
Check out this ebook to get:
Insider knowledge on how bonus abuse works.
A closer look at the effects of bonus abuse on the industry.
Expert tips for minimizing the occurrence of promo fraud.
A real-life example of how an operator saved over $US1.36 million by stopping promo abuse.
close
Tell us a bit about you
Submit the form below to unlock your content!
Thank you!
Your content has been unlocked and will be presented shortly.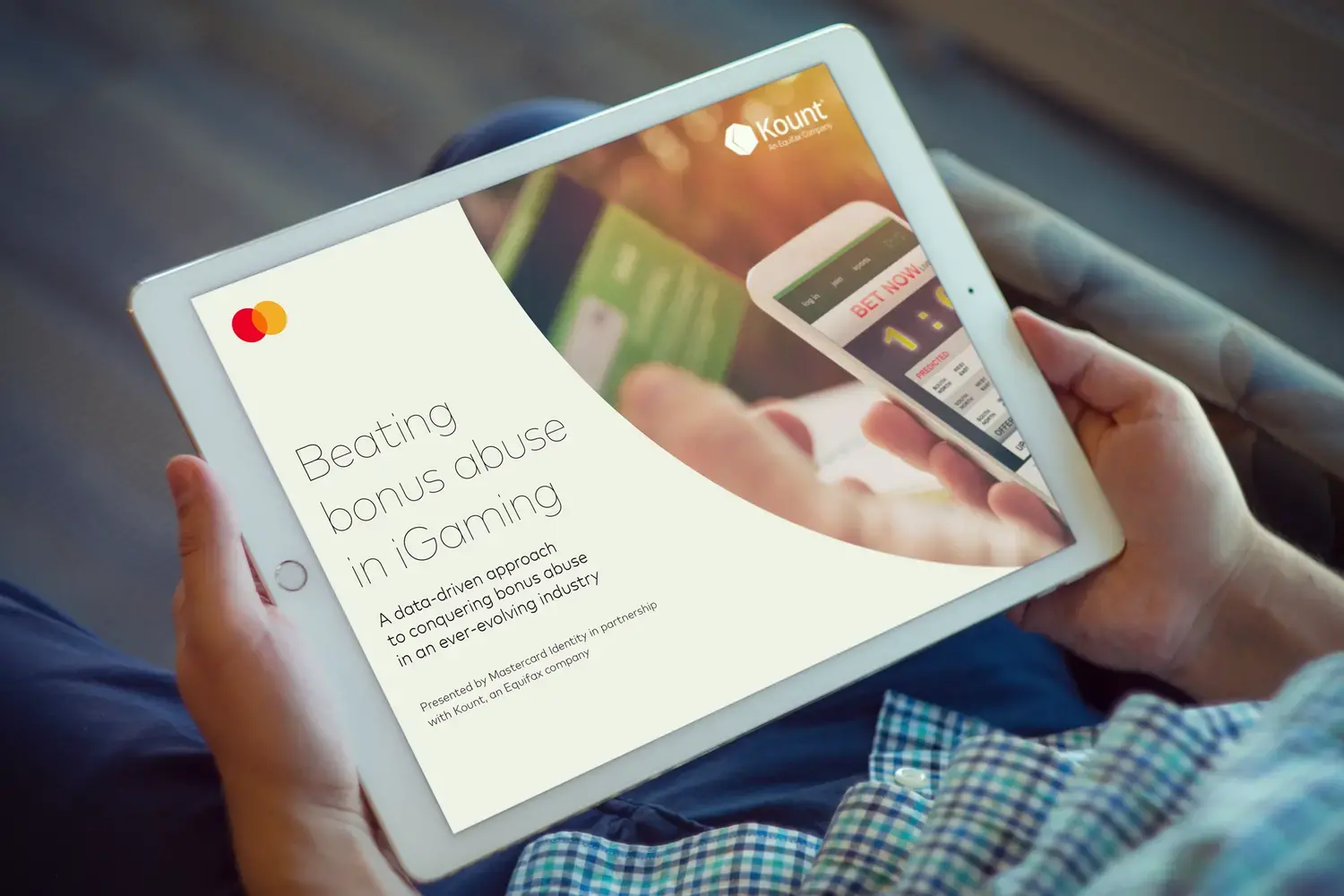 Webinars
See more webinar resources
Schedule your demo
Fill in the form below and we'll get you a personalized demo scheduled as soon as possible.
EXPLORE KOUNT
Want to learn more?
Schedule a conversation with our team to find out how to grow your business with more confidence.
---
Certified & secure technology
Image